Ranger tips: Deep Creek National Park
Get insider tips on the best places to visit and 'must do' activities from Ranger Simon Oster.
Less than 2 hours' drive from Adelaide is Deep Creek National Park. It's a great place to spot kangaroos, echidnas and dolphins and it boasts spectacular views out to Kangaroo Island.
After working in the park for 8 years, ranger Simon Oster knows the place like the back of his hand.
Here are his tips on the best places to visit and 'must do' activities.
Who goes to Deep Creek National Park?
We get young people, families, walking and hiking groups, local and international tourists and students, and first-time campers who may be venturing into the Australian outdoors to experience camping within close reach of Adelaide. The park is also a step-off point to Kangaroo Island, so lots of visitors stop here on the way.
When is a great time to visit?
Summer
I think summer is a good time to visit. It can be hot, which makes it more challenging for walking, but the climate here is a bit cooler than in Adelaide because of the proximity to the ocean. We're at the end of the Fleurieu Peninsula and so there's a cooling influence in the seawater and the elevation of the park. We're at about a 300 metre elevation above sea level, so we can actually get fogged in even when the temperature is in the mid-20s. Sometimes we've even had people mistake the fog for thick smoke and report it as a bushfire.
Autumn
This is the most popular time of year in the park. People love that first autumn weekend when you can have a campfire – they really look forward to the experience and so the park's campgrounds are always full at that time. Remember that campfires are allowed in the park from Wednesday 1 May to around the end of October and that you'll need to check our website before you go for current information on campfires.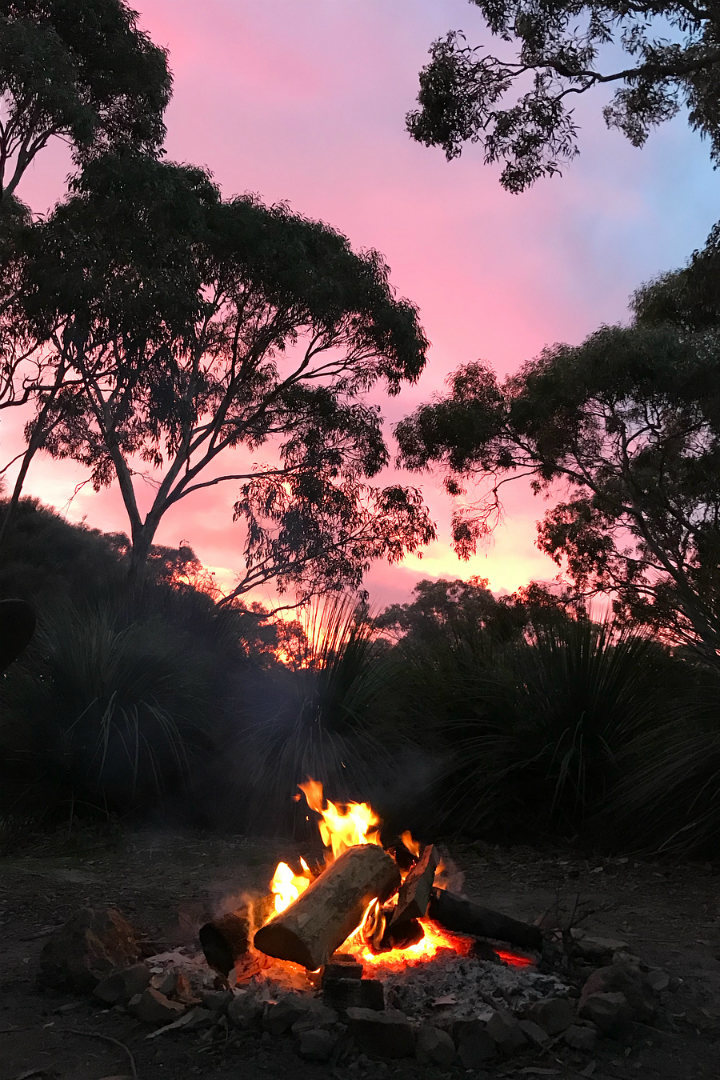 Winter
I love winter in Deep Creek – it's my favourite time of year. The waterfalls and creeks are flowing, the mosses and lichens are right out, and the colour and formations of the fungi is incredible. It's all visible along the forest walks and it's nice and cool for walking. I find the forest most attractive when it's wet and the light is also fantastic at this time. Sunset and sunrise through the stringybark forest is beautiful.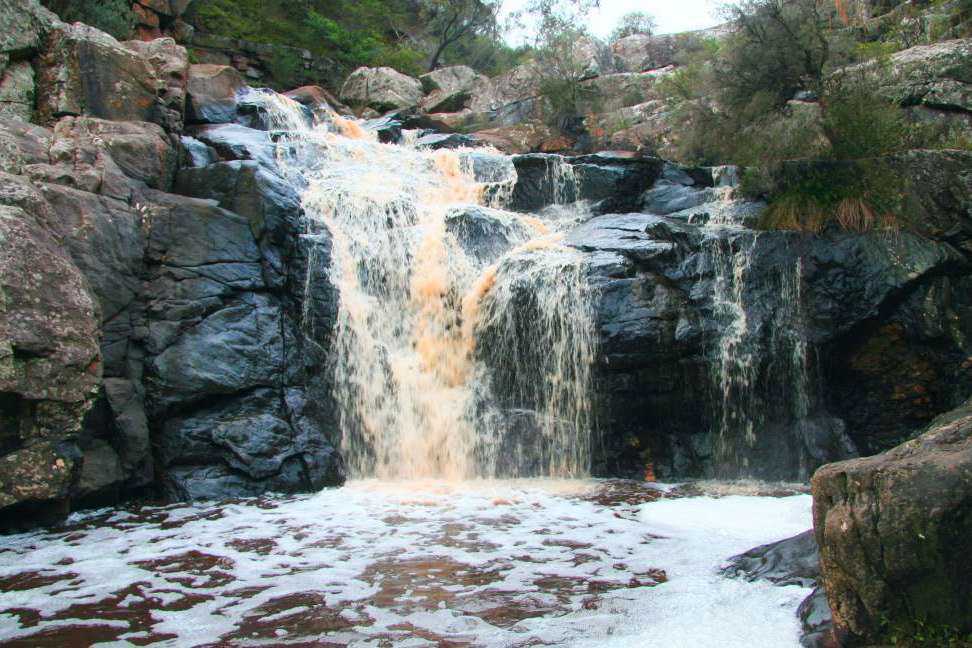 Spring
This time of year is like autumn – it's very popular. There are lots of young birds, everything is having babies and it's cute to see them. The change of season can be quite dramatic.
What's Deep Creek National Park's best kept secret?
The dolphins at Boat Harbour Beach are amazing. You're quite likely to see them whenever you visit, but you have to make the effort to get there.
You can get there by driving (two-wheel drive is fine) down the unsealed road to the Pages Lookout. From there you have to walk along the Heysen Trail for about an hour. If you're a keen hiker you can continue along the Heysen Trail to Tunkalilla Beach.
The other option is to drive a 4WD down the unsealed road to the carpark at Boat Harbour Beach and walk 15 minutes down to the water. It's a bit of a heart-stopper on the way back up and could take up to 30 minutes depending on your level of fitness.
Just be prepared and remember that you'll probably have to carry or support young children on the way back, so you'll need a good level of fitness if you're walking with them.
You can't see the dolphins if you just drive to the carpark, you have to put in some effort.
What animals can be seen in the park?
The park preserves the largest portion of remnant natural vegetation on the Fleurieu Peninsula, so it's home to kangaroos, echidnas and about 100 bird species.
At night time you'll hear the boobook owls and in the morning kookaburras and magpies will come to you. You'll hear red wattle birds but you might not see them. The superb blue wrens will come to visit you.
In the park's campsites, ringtail possums will be around and you'll see them if you head out with a torchlight at night. If you take a short walk around the outskirts of the campsites you'll see echidnas and there are also microbats at night.
My favourite are the boobook owls at night-time. They move around the forest, so you have to keep a close ear out for them calling from different directions.
What is the park's most impressive natural feature?
The old growth stringybark forest is very special. It's the largest portion of remaining natural vegetation on the Fleurieu Peninsula.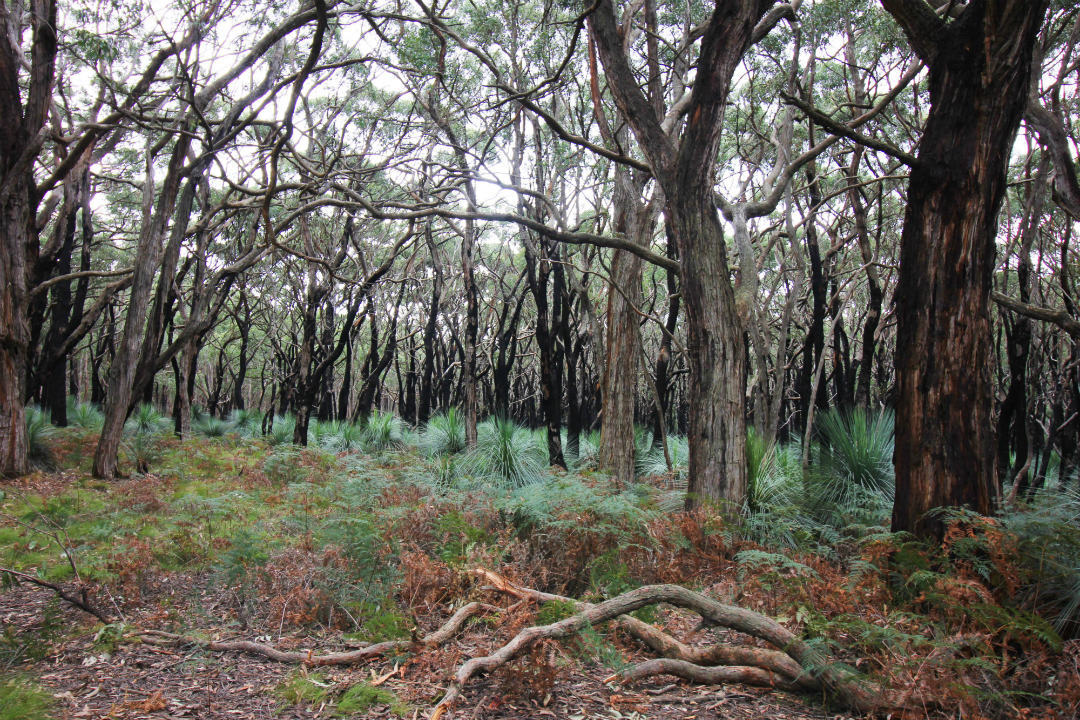 What's the most memorable experience you've had in the park?
Only a couple of weeks ago, I saw a school of Port Jackson sharks at Blowhole Beach. They were clearly visible and pretty awesome to look at.
We could see them very clearly from the carpark and then we went down to the rock shore to see them scouring the sand bed looking for crustaceans.
They're all part of the mix of the healthy ecosystem that we have with this conservation park that borders on to Encounter Bay Marine Park.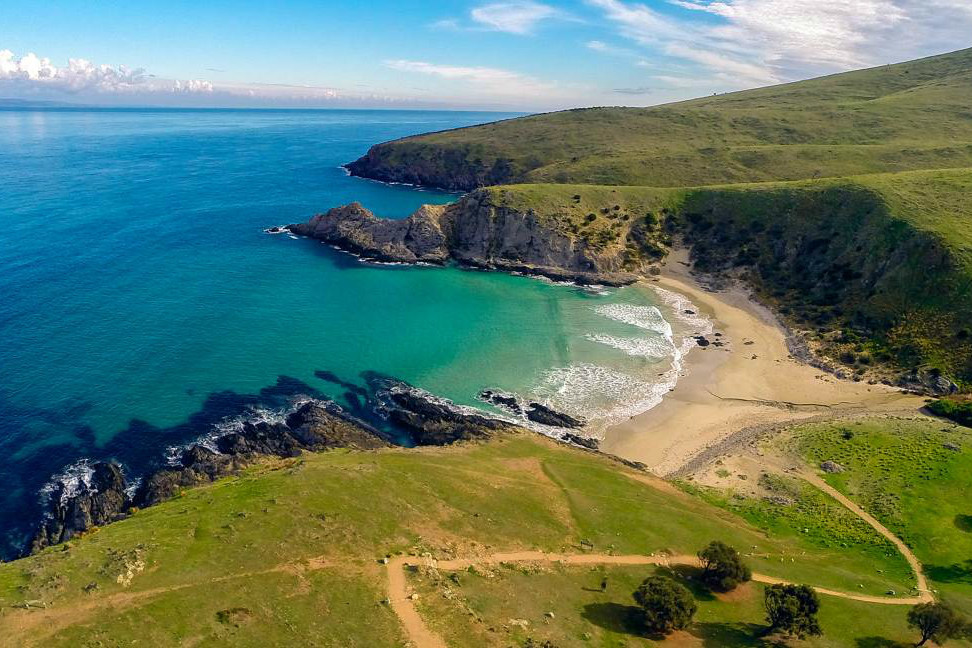 What are you really proud of in the park?
I'm proud of the way that people interact with the park. We mostly get people who respect the place and don't damage it or leave litter, so I'm proud that we've had a positive influence on people's behaviour and the respect that they have for the environment.
There are also good things happening in the park for people of varying abilities. You can now hire a TrailRider all-terrain wheelchair for free from the Yankallila Visitor Centre that allows people with limited mobility to explore the diverse trails in the park. Bookings are essential.
Southern Ocean Retreats also offers privately-run accommodation in the park and they've just had one of their Retreats reviewed by Push Adventures and The Good Scout Travel Co as offering "good access". This Retreat has open-plan kitchen living, an accessible wetroom including grab rails around the toilet and shower, a moveable shower rose and safety mats across external entries.
Park of the Month
Throughout June, Deep Creek National Park is being celebrated as National Parks South Australia's Park of the Month. Join a guided walk with the ranger, or explore this spectacular park in your own time. Check the website for all the details.
Wondering which other national parks to visit in SA? Get inspired with our list of parks with brilliant views or breath-taking natural wonders.
Comments
Log in to Disqus, Facebook, Twitter or Google to make a comment. If you would prefer not to log in you can still make a comment by selecting 'I'd rather post as a guest' after entering your name and email address.
This commenting service is powered by Disqus. Disqus is not affliated with the Department for Environment and Water