Volunteer Ranger Program
The South Australian Volunteer Ranger Program provides an opportunity for South Australians with a passion for the environment to get involved in activities that help support the management of our park and reserves and connect people to nature.

Becoming a volunteer ranger is a great way to share your knowledge, training and experience with park visitors, while gaining relevant knowledge and skills.
National Parks and Wildlife Service South Australia is looking for volunteers who have a keen interest in nature, sharing their knowledge with others and working outdoors in our parks and reserves.
Please note: The program is currently focused on recruiting people living in regional areas of South Australia, particularly in the Far West, Riverland and Murraylands, Southern Yorke Peninsula, Mid North, Kangaroo Island, and Flinders and Outback areas.
Sound appealing? Here's all you need to know about being a volunteer ranger.
What will I be doing?
You will be volunteering with a group of like-minded people to assist and deliver a wide range of activities including but not limited to:
welcoming visitors and providing park information to create a safe and memorable visitor experience
roving around park major visitor sites and walking trails providing park information to visitors
delivering guided walks and activities on local biodiversity and cultural history
assisting with pest plant and animal control programs such as weeding or staffing gates
participating in conservation and wildlife management programs such as community planting days
assisting with the basic maintenance and presentation of park facilities and services through tasks such as cleaning, picking up rubbish and painting signs.
Download the Volunteer Ranger Role Description.
What skills do I need?
You will need to have:
a passion for the environment, conservation and connecting people to nature
good public speaking skills and a willingness to speak to large groups and other park visitors
initiative and ability to work with minimal supervision
a reasonable level of physical fitness and be able to work outdoors in all weather conditions
good communication and interpersonal skills
a positive attitude.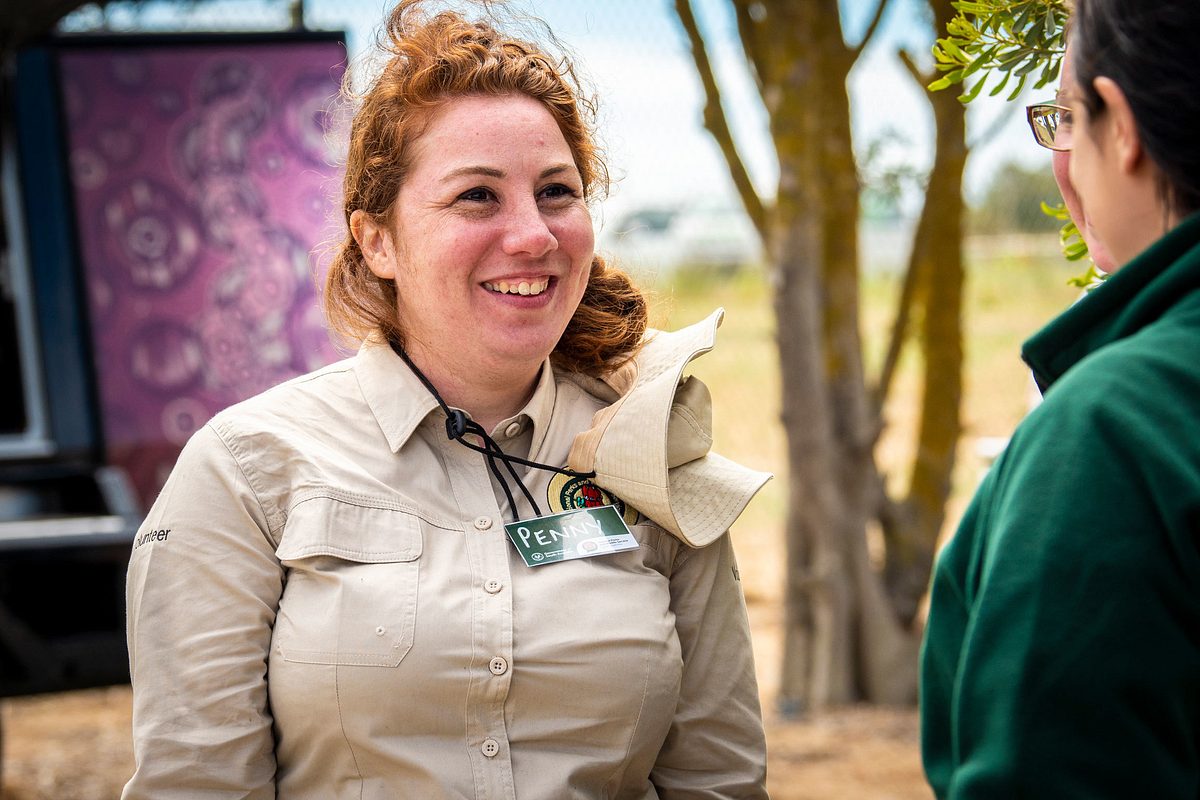 What are the other requirements?
You must:
be 18 years of age or over
have a current First Aid Certificate (HTLAID003 Provide First Aid or higher)
be able to make your own way to the park (either by car or public transportation)
have a mobile phone
be able to attend an online program induction (prior to volunteering)
undergo a Working With Children Check and National Police Clearance before beginning volunteer duties. There is no cost for these checks.
What are the benefits?
Training will provide you with valuable knowledge and skills
A free uniform is provided for volunteers to wear
Opportunity to network with a friendly team of like-minded people from diverse backgrounds
Learn and apply new skills in a park management context
Share your passion and knowledge about the environment with others
Help visitors to better access, learn and experience South Australia's reserves
Gain extensive knowledge of different parks
Work in some of the most beautiful and special places in South Australia
For overnight placements, free accommodation (or campground facilities) is provided
Which parks are involved in the program?
The Volunteer Ranger Program is a new initiative developed by the National Parks and Wildlife Service South Australia. It was initially piloted at Morialta Conservation Park and Dhilba Guuranda-Innes National Park in September 2019. Since then we've expand into a number of other parks.
Some of the parks in the program include:
The program will continue to be rolled out into other parks in the near future.
How to join
If you are interested in joining the Volunteer Ranger Program follow these steps:
Step 1: Read through the role description, current volunteer opportunities and site specific information.
Step 2: Register your interest as a volunteer.
At this time we are only recruiting new volunteers on an 'as needs' basis. Applicants that match our recruitment needs will be contacted and invited to attend an interview.
Please note: Our Adelaide-based pool of volunteer rangers is currently full, and we are focused on recruiting people living in regional areas.
Step 3: Attend an interview
The Volunteer Ranger Program Coordinator will contact suitable applicants to arrange an interview.
Step 4: Placement
Volunteers will be offered placements based on their suitability for the role, availability and any particular skills or qualifications that are required.
Enquiries
For any questions, please email VolunteerRangerProgram@sa.gov.au