The opportunity to create a new national park in Hindmarsh Valley is part of the State Government's Parks 2025 Strategy. This strategy aims to help build the capacity of parks across our state to conserve our natural landscapes and wildlife, activate nature-based tourism, boost the state economy and strengthen local communities.
The project will see $3 million invested to increase the number of recreational experiences on the Fleurieu Peninsula within a newly proclaimed national park.
What you can look forward to

A new national park will be proclaimed which will protect the land's high conservation value and will unlock the area, which is not currently publically accessible. This will allow visitors to enjoy new day visitor facilities, including a lookout and mountain biking and walking trails.
The new facilities will incorporate universal design standards where possible, providing recreational opportunities for people with accessibility requirements.

The location
Hindmarsh Valley is a rural area of 423 hectares located on the Fleurieu Peninsula nestled between Myponga and Mount Jagged. The area marked for inclusion in the proposed national park will protect additional habitat close to Mount Billy Conservation Park and is complementary to the surrounding attractions outside the boundary of the park, including City of Victor Harbor's nearby Hindmarsh Falls.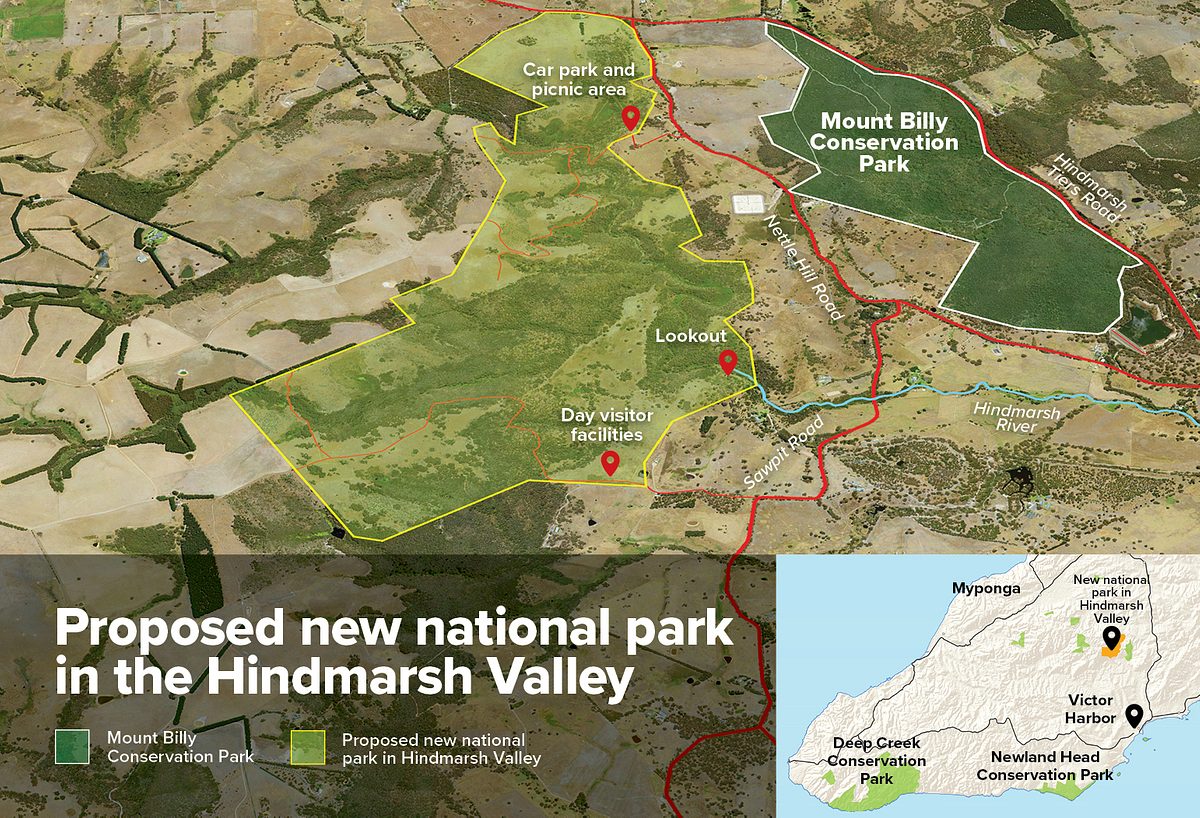 Click on the map to download a PDF.
Why a national park?
Proclaiming the area as a park under the National Parks and Wildlife Act 1972 presents a unique conservation opportunity to protect nationally critically endangered Fleurieu Peninsula Swamps. It will also protect three species of endangered plants only found in the Hindmarsh Valley area including Hindmarsh Valley greenhood (Pterostylis bryophila), Mount Compass oak-bush (Allocasuarina robusta), and Hindmarsh correa (Correa calycina var. calycina).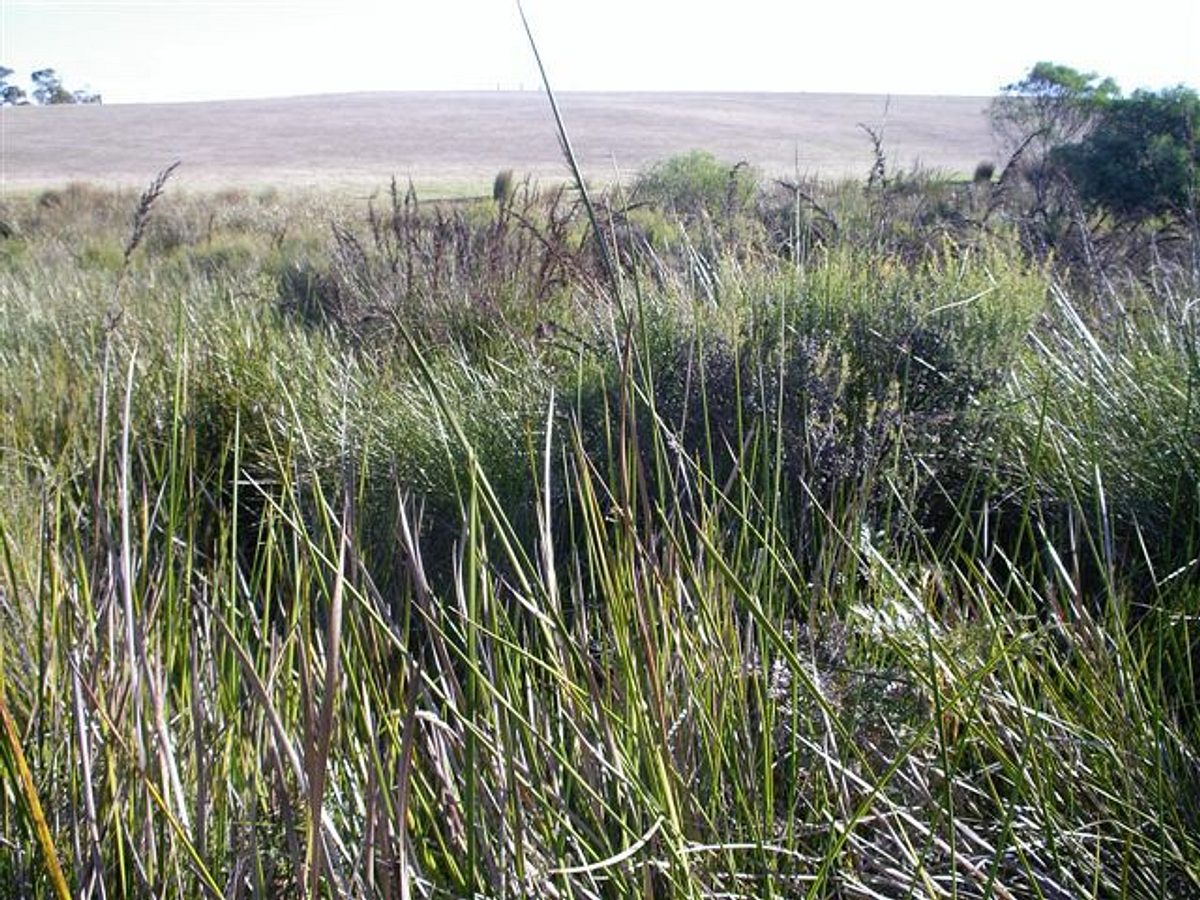 Image of Fleurieu Peninsula swamp courtesy of Anthony Abley.
The site also provides habitat for the nationally-endangered southern brown bandicoot, chestnut rumped heath-wren, nationally-vulnerable bassian thrush and locally critically endangered western pygmy possum.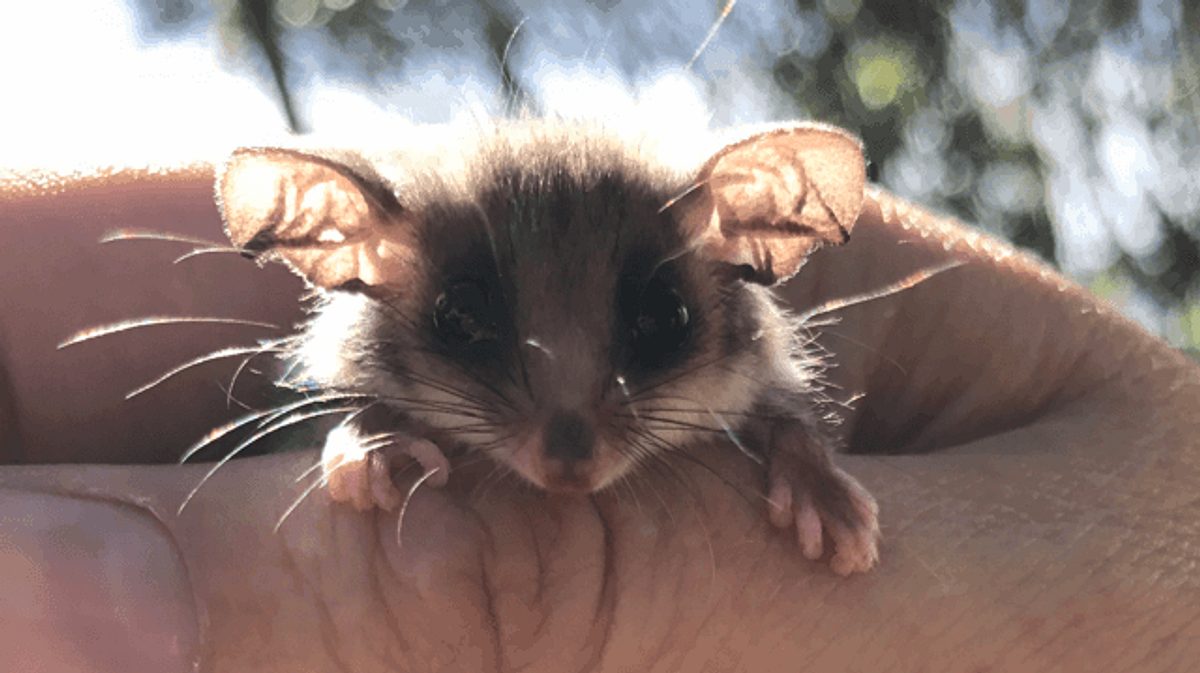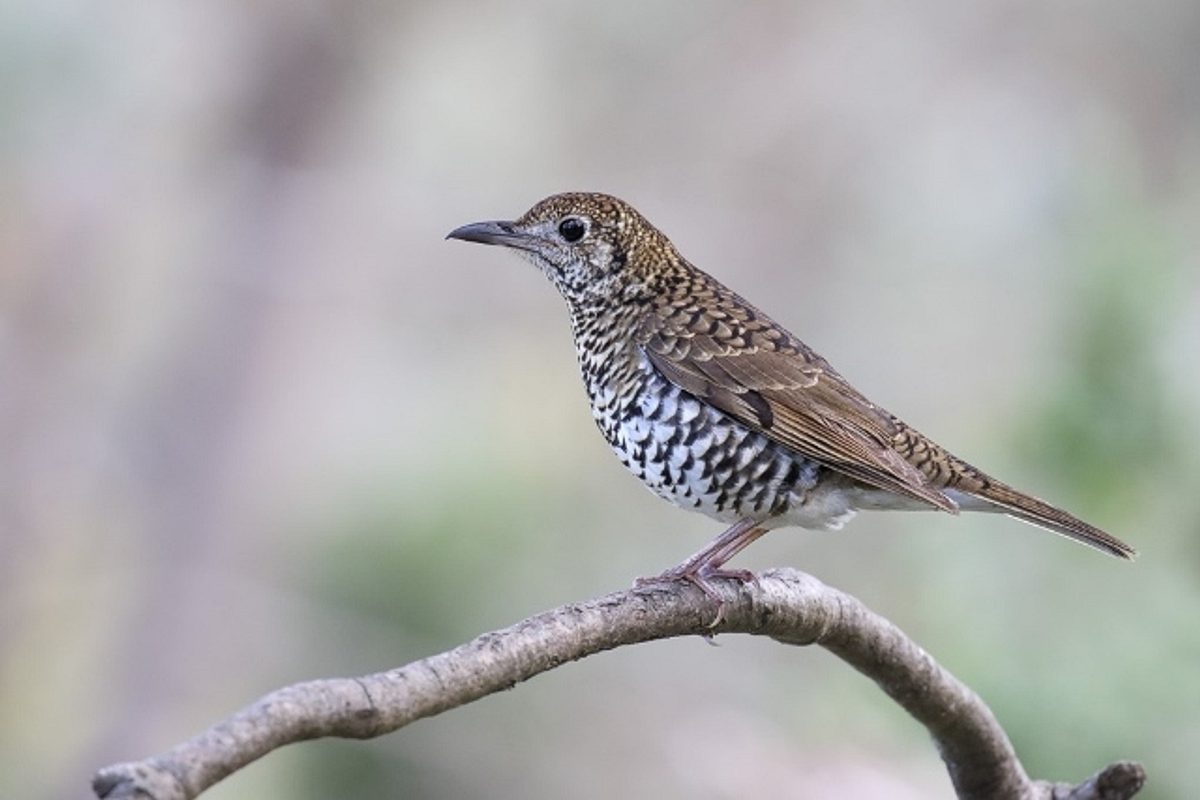 Image of bassian thrush courtesy of Darcey Whittaker.
Much of the land included in the proposed national park presents a fantastic opportunity to expand habitat for species affected by the bushfires in both the Kangaroo Island and Cudlee Creek.
Who will be involved?
The Department for Environment and Water will work closely with First Nations, City of Victor Harbor and District Council of Yankalilla to establish the new national park and design the visitor facilities and experiences.
When will the new park be open?
August 2021

Land ownership transfered to DEW
Launch of $3 million project 'Conservation and Recreation in Hindmarsh Valley'

September 2021

Begin visitor planning and design process

December 2021

Proclamation of the land as a national park

January 2022

Construction starts on stage 1 of day visitor facilities

May 2022
Subscribe to receive project updates
Contact us
For more information about the project, contact Hindmarsh Valley Project Manager Peter Stokes.