Two years later
How Kangaroo Island is being rebuilt and reimagined
Sitting high on ancient rocky platforms above the sea, the surreal shapes and golden orange colours of Remarkable Rocks are arguably the most visited, and photographed site on what is the jewel in the crown for South Australian tourism – Kangaroo Island.

In December 2021, upgrades were completed around the picturesque, Instagram-worthy and iconic site, less than two years after the worst bushfires in the island's recorded history.
From Decem­ber 20, 2019 – when light­ning strikes ignit­ed fires on the north of the island — to Feb­ru­ary 6, 2020 – when fire zones were final­ly declared safe – half of the 440,500-hectare island had burnt, two lives were lost, count­less num­bers of live­stock, pre­cious habi­tat and wildlife per­ished, and many busi­ness­es, homes and farms were destroyed.

The open­ing of the new Remark­able Rocks infra­struc­ture was a key mile­stone in the mis­sion to work along­side the com­mu­ni­ty and help the island rebuild from the trag­ic events that occurred around the same time fires tore through oth­er parts of South Aus­tralia, as well as Vic­to­ria and New South Wales.
Staff from the Depart­ment for Envi­ron­ment and Water's Nation­al Parks and Wildlife Ser­vice (NPWS) were some of the first respon­ders, not only to help fight fires, but to help in the island's recov­ery. In many ways, since then, these staff – work­ing hand in hand with ded­i­cat­ed local vol­un­teers and con­ser­va­tion­ists — have helped the envi­ron­ment to heal.
Pub­lic infra­struc­ture at icon­ic sites, includ­ing Remark­able Rocks and the Flinders Chase Vis­i­tor Cen­tre, are being rebuilt fol­low­ing a ded­i­cat­ed and thor­ough pub­lic con­sul­ta­tion process with dozens of Kan­ga­roo Islanders. Upgrades are also under­way at sites unaf­fect­ed by the fire as part of the social and eco­nom­ic recovery.
Fol­low­ing feed­back from the com­mu­ni­ty, oth­er parts of the island are being reimag­ined to cre­ate new vis­i­tor expe­ri­ences to sup­port the recov­ery of the tourism indus­try which is key to the Island's cur­rent and future prosperity.
The island's wildlife has proven to be resilient, with amaz­ing sto­ries of sur­vival emerg­ing. Dun­narts, pygmy pos­sums and platy­pus sight­ings are being doc­u­ment­ed through wildlife sur­veys and green veg­e­ta­tion has sprung out of black­ened land. Plants which have not been spot­ted in more than a cen­tu­ry have arisen. Known as fire-colonis­ers, these unique species can appear for only one sea­son, set seed, then lie dor­mant once more.
It's a suc­cess sto­ry of sur­vival, resilience, deter­mi­na­tion and hard work. But there is plen­ty of fur­ther work ahead.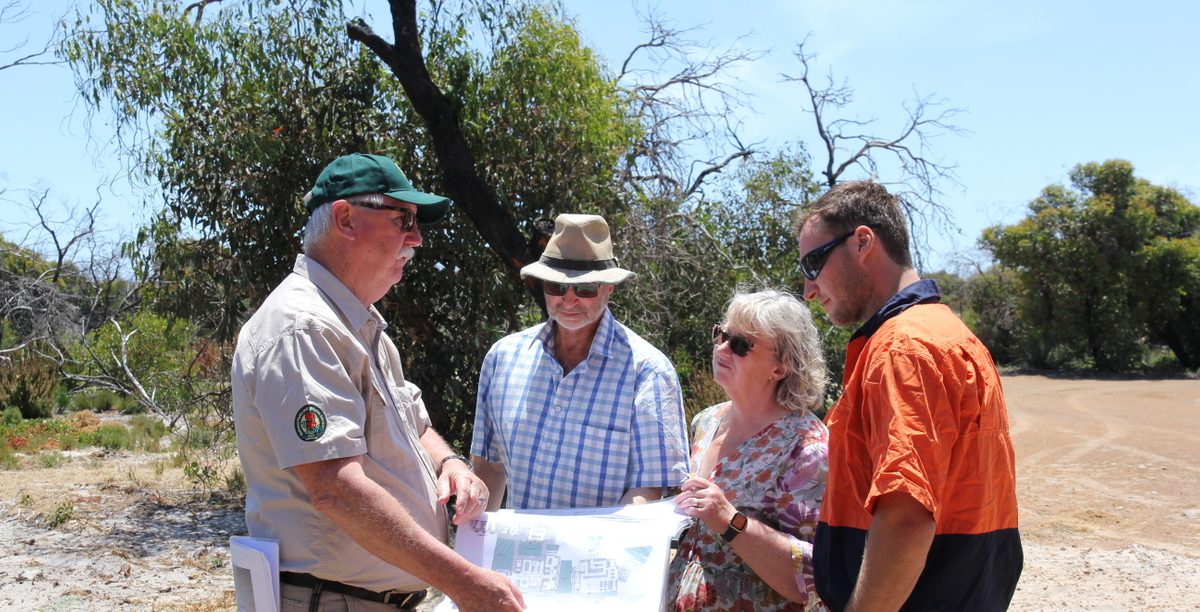 Leading the effort
NPWS Executive Director, Mike Williams, who was the man handpicked by the State Government, in January 2019, to lead recovery efforts on the island, remembers vividly his first trip to Remarkable Rocks following the fires.
"I got here (on the Sat­ur­day) straight after the main fire that ran from the north to south of the island," he said. ​"It was just may­hem, there was wildlife on the road every­where, there were trees down every­where. It was an eerie place to be. The speed and inten­si­ty of the fire was horrendous."

Mr Williams said the jour­ney from the start of the Flinders Chase Nation­al Park entry to Remark­able Rocks took three hours – well more than the usu­al 25 minute trip on the 20 kilo­me­tre stretch of road wind­ing through the pop­u­lar park.
Before arriv­ing at Remark­able Rocks, Mr Williams had seen that the four Ranger homes, the research cen­tre and the Flinders Chase Vis­i­tor Cen­tre, had all been destroyed. ​"When I first saw the Flinders Chase Vis­i­tor Cen­tre, as a crum­bling mess, it was just gob­s­mack­ing. You could hard­ly recog­nise what it was. There were some stone façade walls there, but the rest was just melt­ed steel and ash. That vision will stay with me for­ev­er," he said.
Two years lat­er and ground has been pre­pared for a new state-of-the-art vis­i­tor cen­tre to be built in 2022. It is part of the much broad­er plan for the island's parks, devel­oped with the local community's guidance.
"Two years on, we are in a great posi­tion to have the parks opened up again for the pub­lic with new facil­i­ties bet­ter than they were pri­or to the fires," Mr Williams said. ​"I think the com­mu­ni­ty sen­ti­ment is that we are putting good assets back, and we are try­ing to think about how we do fire man­age­ment dif­fer­ent in the future with good com­mu­ni­ty sup­port and input. Out of these unfor­tu­nate events there can be good if there is good­will on behalf of the depart­ment work­ing with the com­mu­ni­ty to make things bet­ter. I think we are demon­strat­ing that with the invest­ments that we are making."

"Two years on, we are in a great position to have the parks opened up again for the public with new facilities better than they were prior to the fires."
Mike Williams, NPWS Exec­u­tive Director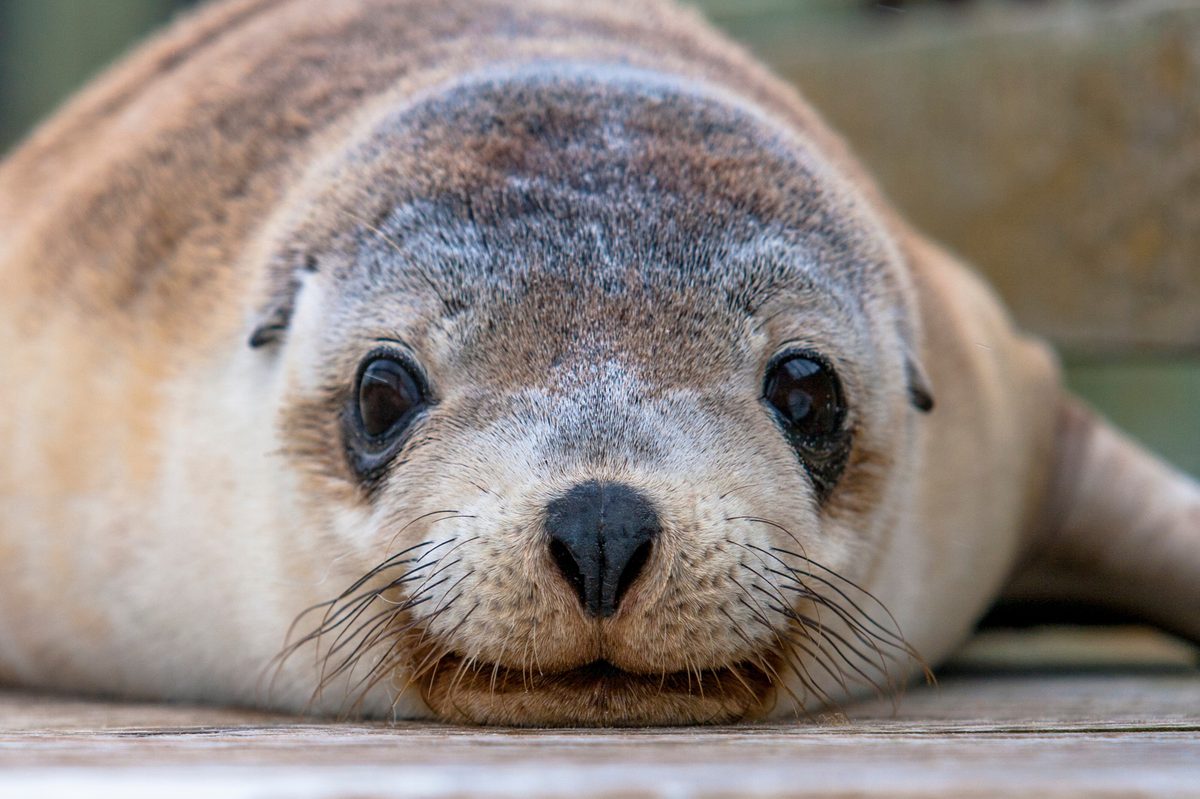 Wildlife on the island
With its rugged wilderness and unique native plants, Kangaroo Island is home to some of Australia's most iconic wildlife species. From the endangered Kangaroo Island dunnart, Kangaroo Island echidna, the endangered glossy black-cockatoos, koalas and platypuses - the abundance and diversity of the island's unique and endemic wildlife is a huge part of its attraction.
With­in days of the island being declared safe, key mem­bers of the nation­al sci­en­tif­ic com­mu­ni­ty had met with con­ser­va­tion man­agers on Kan­ga­roo Island to dis­cuss in detail the impact of the recent fires on wildlife, includ­ing threat­ened and endem­ic species.

A three-day work­shop iden­ti­fied short and long-term strate­gies for Kan­ga­roo Island's unique and threat­ened wildlife in the move from emer­gency response to recov­ery. Atten­dees includ­ed Threat­ened Species Com­mis­sion­er Dr Sal­ly Box, the Direc­tor of the Nation­al Envi­ron­men­tal Sci­ence Pro­gramme (NESP) Threat­ened Species Recov­ery Hub, Pro­fes­sor Bren­dan Win­tle, and the chair of South Australia's Wildlife and Habi­tat Recov­ery Task­force, Dr Felic­i­ty-ann Lewis.
Since then vol­un­teer online eco-war­riors from across the globe have been count­ing endan­gered dun­narts from their home com­put­ers in a bid to help save the species. Using the online por­tal DigiVol, 1158 vol­un­teers from more than a dozen coun­tries – includ­ing Nor­way, Guatemala and Peru – have col­lab­o­rat­ed to iden­ti­fy ani­mals in images cap­tured by more than 90 motion detec­tion cam­eras posi­tioned in key spots across Kan­ga­roo Island.
The vol­un­teer cit­i­zen sci­en­tists helped to speed up recov­ery efforts by iden­ti­fy­ing native and fer­al ani­mal species pass­ing through unburnt and recov­er­ing patch­es of burnt native veg­e­ta­tion. Cit­i­zens were also help­ing with the recov­ery of Kan­ga­roo Island echid­na by log­ging sight­ings and the Ade­laide Uni­ver­si­ty cre­at­ing an Echid­na CSI report­ing app.
Despite ear­ly con­cerns about the fate of the endan­gered glossy black-cock­a­toos pop­u­la­tion fol­low­ing the fires, there has been renewed hope. With­in months of the fires, 23 glossy black cock­a­too chicks had been dis­cov­ered on the island, some in areas heav­i­ly hit by bushfires.
By August 2020, oth­er ani­mals show­ing pos­i­tive signs of recov­ery includ­ed the south­ern brown bandi­coot, green car­pen­ter bee, west­ern whip­bird and south­ern emu-wren. The suc­cess – along with that of the res­i­dent koalas and the island's name­sake, kan­ga­roos – has continued.
With fears that koalas could die from star­va­tion, a bold plan was devised to estab­lish an ​'ark' pop­u­la­tion on main­land South Aus­tralia by translo­cat­ing ani­mals to Cle­land Wildlife Park.
A total of 28 koalas have now been trans­ferred from Kan­ga­roo Island to the park, with sep­a­rate new enclo­sures built by Cle­land Wildlife Park staff and the Aus­tralian Defence Force. The koalas came from the west­ern end of the island, where most, if not all, of their habi­tat had been lost in the bushfires.
In late May 2021 an expe­di­tion was led by researchers from South Aus­tralia and New South Wales – with the sup­port of the Depart­ment for Envi­ron­ment and Water's Sci­ence team, NPWS and crowd­fund­ing from cit­i­zens – to mon­i­tor platy­pus num­bers on the island.
The team set sur­vey traps in the iso­lat­ed Rocky Riv­er area of Flinders Chase Nation­al Park to assess the species' con­di­tion and pop­u­la­tion growth. After a slow start, the researchers suc­cess­ful­ly trapped two healthy juve­nile females, two healthy juve­nile males, and four mature platy­pus – two of each gender.
The age of the juve­niles meant they had been born after the 2020 fires – a very pos­i­tive sign for the recov­ery of the Kan­ga­roo Island platy­pus population.

"We knew we had a unique opportunity to think about how we use, manage and offer experiences to visitors to parks on Kangaroo Island."
Jo Podoliak, NPWS Tourism and Eco­nom­ic Devel­op­ment Director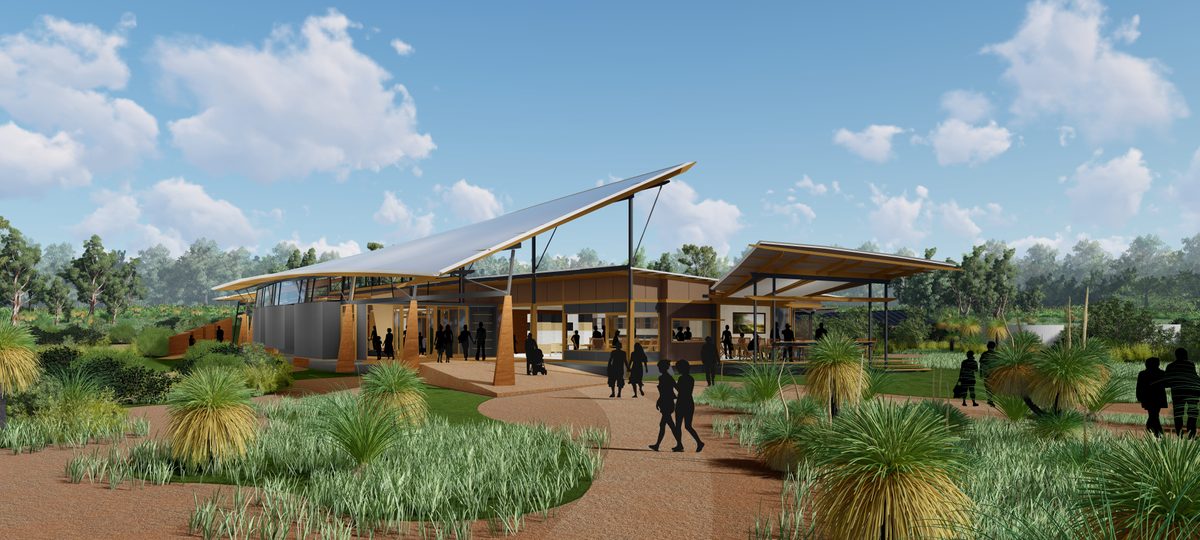 Tourism recovery
Kangaroo Island is the jewel in the crown of international tourism in South Australia. As soon as the island was declared safe, a state-wide campaign was launched to get travellers back into the regions spending money in local businesses.
Many of the island's icon­ic sites had been impact­ed by the fires includ­ing infra­struc­ture at Remark­able Rocks, the Kan­ga­roo Island Wilder­ness Trail and Kel­ly Hills Caves. A com­mit­ment was made to not only rebuild, but to reimag­ine the vis­i­tor experience.

In fire-affect­ed areas, the focus has been on:
Resur­fac­ing the road to the Cape Bor­da Light­sta­tion which over­looks Inves­ti­ga­tor Strait
Upgrad­ing Cape Du Couedic Road to improve the trip to Remark­able Rocks
Improved vis­i­tor facil­i­ties, includ­ing toi­lets, a board­walk and signs, to Remark­able Rocks – the most vis­it­ed attrac­tion on the island
Rebuild­ing two her­itage-list­ed cot­tages, May's and Postman's cot­tages, so that they can again be used as tourist accommodation
Recre­at­ing the Kan­ga­roo Island Wilder­ness Trail
Rebuild­ing eight camp­grounds through­out the Flinders Chase Nation­al Park
Recon­struc­tion of Platy­pus Water­holes Loop walk aimed at giv­ing vis­i­tors an increased oppor­tu­ni­ty to see the elu­sive animals
Cre­ation of a new Flinders Chase Vis­i­tor Centre
Recre­at­ing day-vis­i­tor facil­i­ties at Kel­ly Hill Caves with the help of an inter­na­tion­al­ly expe­ri­enced cave tour designer.
NPWS Tourism and Eco­nom­ic Devel­op­ment Direc­tor Jo Podoliak said that fol­low­ing the fires her team recog­nised there was an oppor­tu­ni­ty borne from the adver­si­ty of the bush­fires to reimag­ine what the vis­i­tor expe­ri­ence looked like on Kan­ga­roo Island before rebuilding.
"This was based on the expe­ri­ence of the ACT who ran their own process to ​"build back bet­ter" after the Can­ber­ra bush­fires in 2003," she said. ​"As a result, the team man­aged an exten­sive com­mu­ni­ty engage­ment process to seek com­mu­ni­ty and stake­hold­er inputs to reimag­ine key loca­tions on the Island. ​"We knew we had a unique oppor­tu­ni­ty to think about how we use, man­age and offer expe­ri­ences to vis­i­tors to parks on Kan­ga­roo Island."
Ms Podoliak said the work with the com­mu­ni­ty was not just about rebuild­ing vis­i­tor facil­i­ties but also cre­at­ing the broad­er vis­i­tor experience.
"But we want­ed to know whether a more com­pelling and unique nature-based tourism expe­ri­ence could be cre­at­ed to build vis­i­tor inter­est and demand," she said. ​"We knew that Island res­i­dents, tourism oper­a­tors and pre­vi­ous vis­i­tors to the parks all had great ideas on how the parks could be used. Using this feed­back as our anchor, we have devel­oped a Vis­i­tor Expe­ri­ence Strat­e­gy for the Island to inform the design and deliv­ery of excep­tion­al vis­i­tor expe­ri­ences with­in Kan­ga­roo Island parks."
As part of this broad­er plan to help rebuild the island, major upgrades have been under­way on oth­er parks of the island that were not effect­ed by the fires.
At Antecham­ber Bay, in Lash­mar Con­ser­va­tion Park, two camp­grounds have been upgrad­ed, new acces­si­ble toi­let facil­i­ties have been con­struct­ed, and a new bridge has been built across the Chap­man Riv­er to give vis­i­tors bet­ter access to facil­i­ties on either side.
At Mur­ray Lagoon in Cape Gantheaume Con­ser­va­tion Park and Wilder­ness Pro­tec­tion Area, sev­en large camp sites and new facil­i­ties includ­ing toi­lets, shel­ters and camp­fire pits have been built to accom­mo­date vis­i­tors in tents, camper trail­ers and car­a­vans, as well as a pur­pose-built group camp­ing area being cre­at­ed to ser­vice large school groups.
In the same region six new large camp­sites are avail­able at D'Estrees Bay, includ­ing the new Tea Trees camp­ground which offers a pre­mi­um camp­ing expe­ri­ence with ocean views and mag­nif­i­cent access to the bay.
At Cape Willough­by, the old­est light­house in South Aus­tralia, is set to become the next upgrad­ed tourism des­ti­na­tion on the island, with work com­menc­ing on the redesign and roll out of a new vis­i­tor precinct. The redesign will include upgrades to her­itage accom­mo­da­tion and day vis­i­tor facil­i­ties, a café and vis­i­tor cen­tre, new walk­ing trails and a spec­tac­u­lar can­tilever view­ing plat­form over­look­ing ​'Devil's Kitchen'.
The NPWS has also been lis­ten­ing to the com­mu­ni­ty about how to man­age bush fire risks in the future. A set of park man­age­ment plans have been released that have giv­en res­i­dents of the island anoth­er oppor­tu­ni­ty to dis­cuss what the future looks like.
Mr Williams said the past two years has been dif­fi­cult but the NPWS is com­mit­ted to work­ing with the com­mu­ni­ty to help rebuild the island.
"Many staff had suf­fered sig­nif­i­cant loss and expe­ri­enced extra­or­di­nary trau­ma," he said. ​"The staff have been tremen­dous, some of the staff at and near Flinders Chase lost hous­es and they were involved in fight­ing the fire. To their cred­it they have been incred­i­ble in how they have pitched in and helped rebuild on the island whilst deal­ing with those cir­cum­stances of per­son­al trau­ma and a sig­nif­i­cant event like that."
"There is still a long way to go, and we need to con­tin­ue to sup­port them but they have been fan­tas­tic and you could do noth­ing but com­mend them on their efforts to pitch in and help the place rise from the ashes."