5 great camping spots around the River Murray
---
---
Pack up the car and head to the riv­er this East­er – there's a spot for every kind of camper. Here's where.
---
It's nev­er too ear­ly to start plan­ning your next camp­ing adven­ture. When choos­ing a loca­tion, it's hard to go past the Riv­er Mur­ray for some scenic leisure time.
From canoe­ing to four-wheel dri­ving, you can cus­tomise your stay based on the activ­i­ties you enjoy the most.
Here are five places to pitch your tent (or park your caravan).
1. Katara­p­ko Creek
Keen anglers should head to Katara­p­ko Creek in the Mur­ray Riv­er Nation­al Park. There's space for groups small and large, but if you've got a big­ger crew, check out the Lock 4 and Eckert's Creek sections.
At Katara­p­ko you'll find gold­en perch (cal­lop) and yab­bies, as well as oth­er fresh­wa­ter fish species. The most com­mon fish found here is the pesky carp. Remem­ber, if you do catch one, it's ille­gal to return it to the riv­er alive.
2. Coorong Nation­al Park
Pre­fer a beach view? Coorong Nation­al Park is the des­ti­na­tion for you. This park has a range of camp­site options, rang­ing from car­a­van-friend­ly to more pri­vate spots acces­si­ble only by boat. 4WD fans will be pleased to know much of the beach is vehicle-friendly.
Note: Make sure you're aware of water lev­els and inac­ces­si­ble areas before try­ing to cross.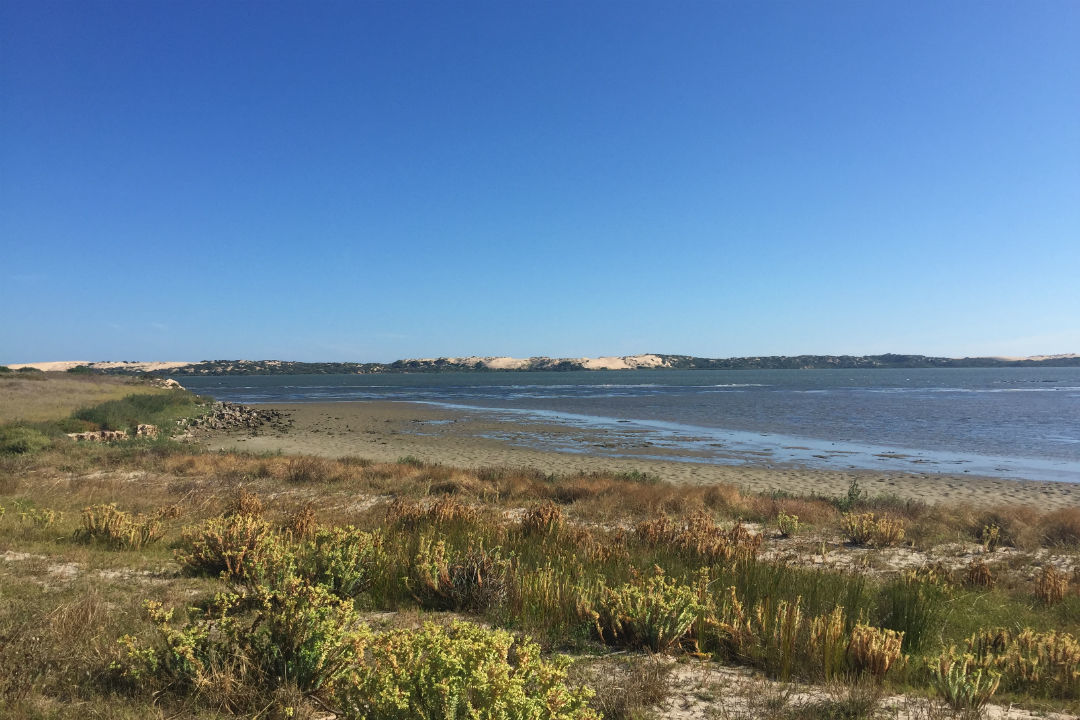 3. Chow­illa Game Reserve
If you pre­fer two wheels to four, Chow­illa Game Reserve is right up your alley. Bikes can be rid­den along all pub­lic access roads in the park. Go for a cruise and enjoy the sights of the largest remain­ing nat­ur­al riv­er red gum for­est in the low­er Murray.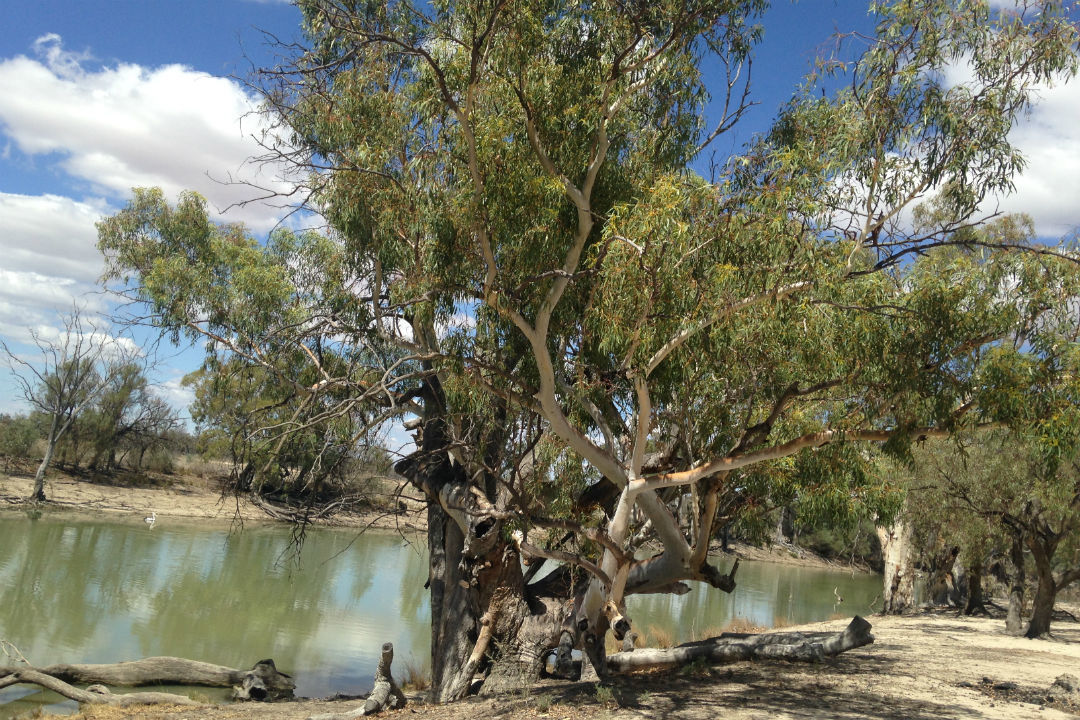 4. Loch Luna and Moorook Game Reserves
For a serene canoe­ing expe­ri­ence, vis­it Loch Luna and Moorook Game Reserves in the River­land. Launch your kayak from one of many sites in the three camp­ing areas and take in the gor­geous sur­rounds as you float along.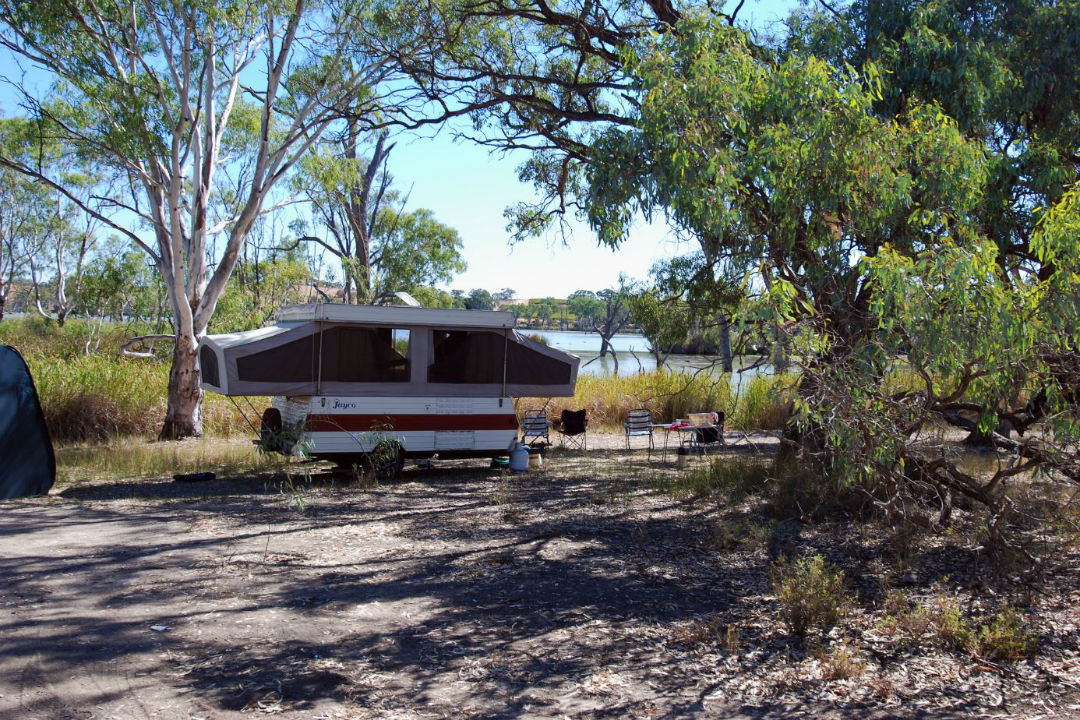 5. Tolderol Game Reserve
Bird­watch­ing enthu­si­asts will get a kick out of Tolderol Game Reserve. It's home to almost 150 dif­fer­ent bird species record­ed in the area. You can see water­birds such as herons, pel­i­cans and lap­wings, plus oth­er birds like hawks, eagles and stints.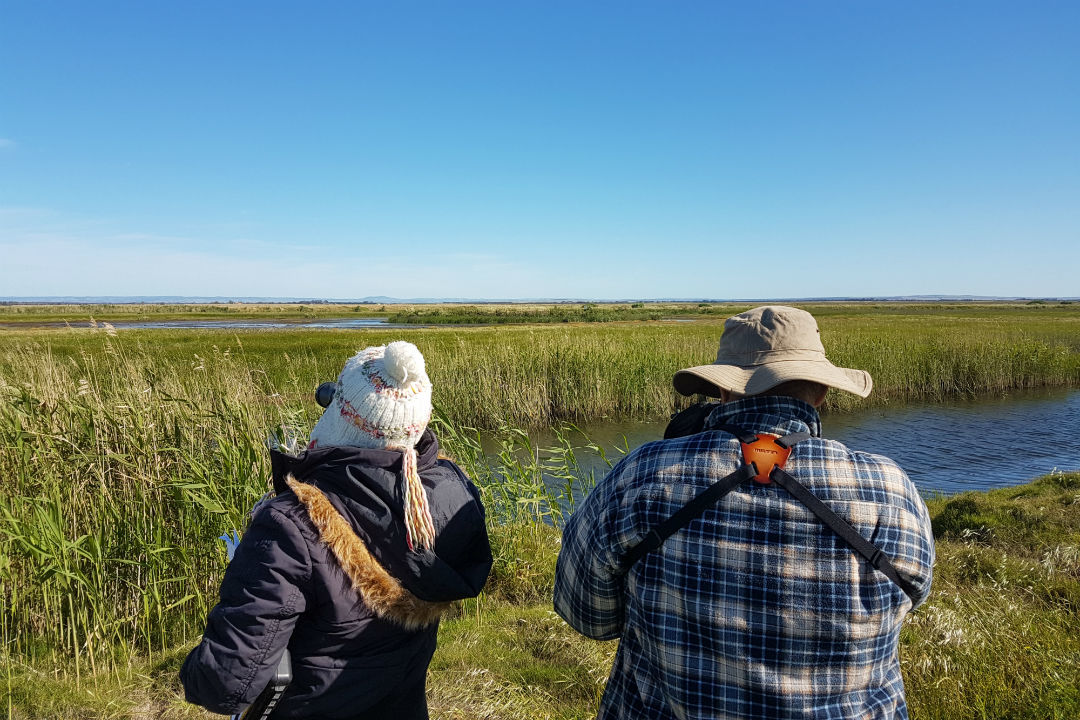 Got a favourite camp­site along the Riv­er Mur­ray? Tell us in the com­ments below.
(Main image: Loch Luna and Moorook Game Reserves)
---
This con­tent was pro­duced in part­ner­ship with Good Living
Subscribe to get more insider tips delivered to your inbox each month