How to spend a day in South Australia's Coorong National Park
Want to make the most of your visit to this iconic park? We've got you covered with this one-day itinerary.
Coorong National Park is a place of adventure and untamed wilderness. Located along the coast about a 2-hour drive south of Adelaide, visitors come for bird watching, boating, kayaking, fishing, camping, walking, four-wheel driving and European and Aboriginal cultural history.
The park extends 150 kilometres from the Goolwa Barrage following the coast and lagoon south-east towards the township of Kingston in the south east.
Visiting the Coorong is a great detour if you're travelling between Adelaide and Mount Gambier or even as far as Melbourne if you want to avoid the busy Dukes Highway. Much of the park can be enjoyed with a 2WD vehicle, so everyone is able to enjoy this beautiful place.
To help you plan your visit, we've pulled together some ideas on how to spend a day in the park. This itinerary is written for people heading south from Tailem Bend towards Kingston, so if you're travelling from the other way remember to reverse it.
Top tip: It's important to remember that Coorong National Park covers a large area, so you'll need to allow at least 8 hours to complete this itinerary from start to finish. If you're short on time, consider starting or ending your day at Jack Point Pelican Observatory, which will shave about 3 hours off your visit. Or if you're not in a rush and you prefer to explore the park at a cruisier pace why not pack your camping gear and stay a few nights? There are 16 campgrounds throughout the park to choose from.
Morning
Point Malcolm Lighthouse
Just south-east of Tailem Bend, start your Coorong adventure by taking the Princes Highway towards Meningie. Take the turn off to Narrung and continue to the ferry to cross 'The Narrows', which connects Lake Alexandrina and Lake Albert.
As you make the short journey across, keep an eye out for Australia's only inland lighthouse at Point Malcolm. The lighthouse operated between 1878 and 1931 to help guide fishing boats, sailing vessels and paddle steamers through The Narrows.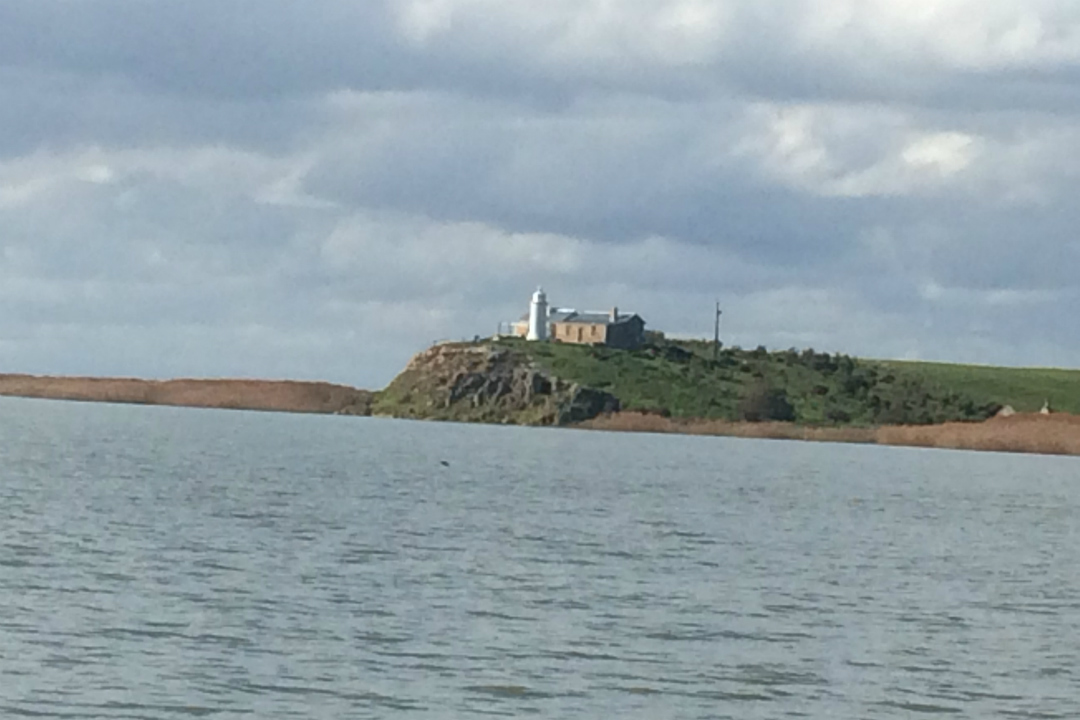 Comments
Log in to Disqus, Facebook, Twitter or Google to make a comment. If you would prefer not to log in you can still make a comment by selecting 'I'd rather post as a guest' after entering your name and email address.
This commenting service is powered by Disqus. Disqus is not affliated with the Department for Environment and Water