Nilpena Ediacara National Park is currently closed to the public while work on the new visitor precinct and fossil site is completed. In the near future, visitors will be invited into the park for two guided visitor experiences: one to the redeveloped historic Nilpena blacksmith's shop, which will showcase the fossils through a re-creation of Ediacaran life that existed half a billion years ago, and the other being guided tours to the fossil field, which remains an active research site to this day.

Nilpena Ediacara National Park is located on the western margins of the Flinders Ranges adjacent Lake Torrens, 540 km north of Adelaide in South Australia. It can be accessed via the Outback Highway 30 minutes north of Parachilna and 40 minutes south of Leigh Creek.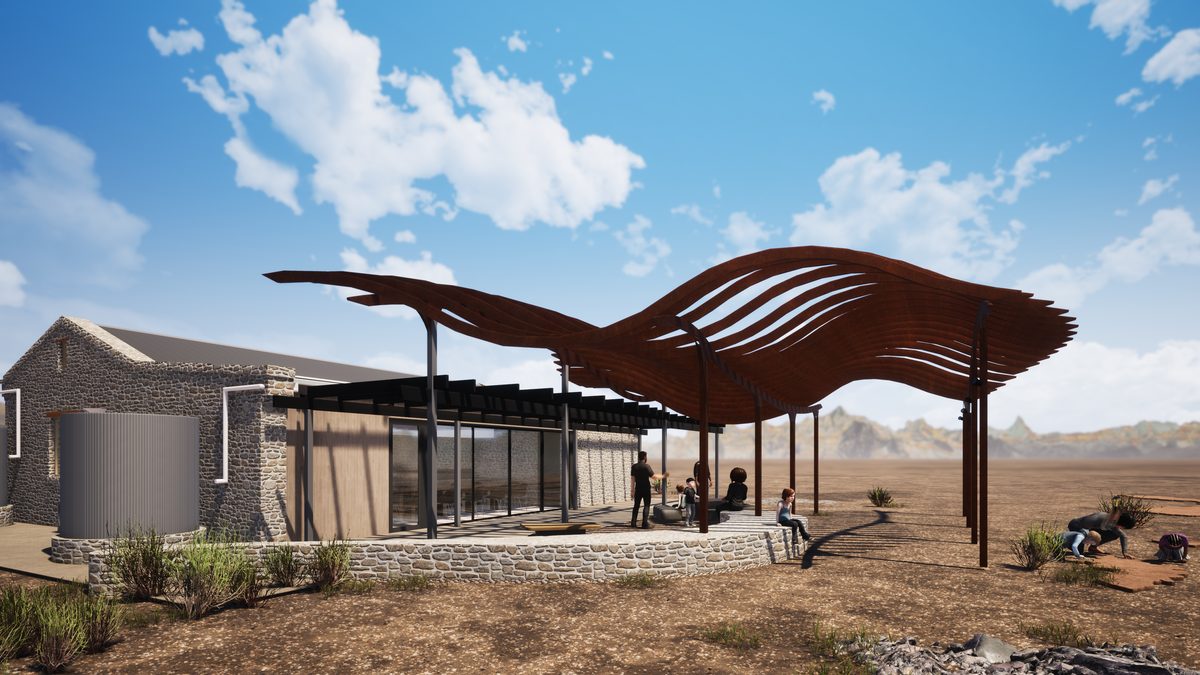 The Nilpena Gateway
The Nilpena gateway – a striking stone wall – is the entry area to welcome all visitors. The gateway provides a unique photo opportunity with panoramic views of the northern Flinders Ranges. During the early stages of opening up the National Park, official tour guides will meet visitors at the gateway and escort them to the visitor precinct and fossil fields. The 14 km journey to the visitor precinct traverses the pastoral landscape. The property is extremely scenic and includes several permanent springs and extensive creek lines that have cultural significance to the Adnyamathanha people. The road passes through the Nilpena Pastoral Station (a current working cattle property) and the Nilpena Station homestead, which is privately owned (no public access). The visitor precinct includes Nilpena Station's former blacksmith shop, woolshed and shearers' quarters.
In the future, Nilpena shearers' quarters will be repurposed to provide accommodation for research scientists and the woolshed for functions and events.