6 wildflowers you can see in the Flinders Ranges this spring
---
---
Wild­flow­ers are in full bloom in the Flinders, espe­cial­ly at Mt Remark­able. Look for these six on your next visit.
---
Wild­flow­ers are blos­som­ing in the Flinders Ranges, with recent rain­fall and spring weath­er mak­ing now the per­fect time to view the region's most spec­tac­u­lar flowers.
If you head to Alli­ga­tor Gorge in Mount Remark­able Nation­al Park, in the south­ern Flinders, you'll see a huge range of spec­tac­u­lar blooms – thanks to recent rain­fall of up to 77 mil­lime­tres at Mam­bray Creek camp­ground in the heart of the park.
The down­pour has meant many creeks and water­holes have switched from dry creek beds to flow­ing streams. It's a beau­ti­ful part of South Aus­tralia and a sight not to be missed.
The park has 533 species of native plants, which includes pop­u­la­tions of threat­ened orchids. Why not try to spot this selec­tion on your next visit?
1. Com­mon fringe lily
The com­mon fringe lily is found in a vari­ety of areas, from dry hill­sides and open for­est, to wet­ter heath and woodlands.
The mauve flow­ers have 3 broad fringed petals alter­nat­ing with 3 nar­row­er sepa­ls, all 12 to 15 mm long.
Each flower only opens for one day, but the plants keep flow­er­ing over weeks.
The com­mon fringe lily's botan­i­cal name is Thysan­otus tubero­sus.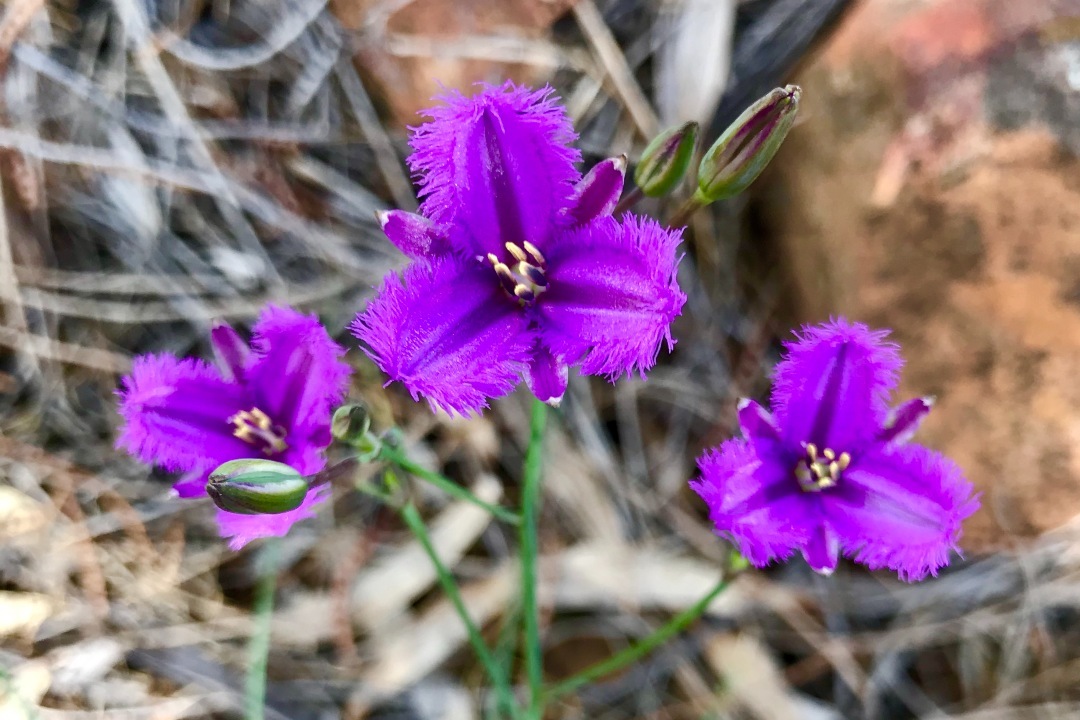 ---
This con­tent was pro­duced in part­ner­ship with Good Living
Subscribe to get more insider tips delivered to your inbox each month