Top spots for whale-watching in South Australia
---
---
It's now South Australia's whale-watch­ing sea­son. Start plan­ning your next coastal road trip with these tips.
---
Whales vis­it the entire length of South Australia's coast­line, mak­ing our state a whale-watch­ing par­adise with an end­less choice of scenery.
The annu­al migra­tion of whales to SA waters occurs dur­ing the cool­er months, which is when they mate, give birth and nurse their young. Gen­er­al­ly SA whale migra­tion starts in May and fin­ish­es in Octo­ber, with fre­quent sight­ings of these giants of the deep occur­ring between June and September.
This year's whale-watch­ing sea­son has kicked off ear­ly, with the first sight­ing of a hump­back whale report­ed in Fleurieu Penin­su­la waters last week.
Where can you spot whales in South Australia?
The two most pop­u­lar whale-watch­ing spots are at oppo­site ends of SA's coast: Encounter Marine Park in Vic­tor Har­bor and the Far West Coast Marine Park at the Head of the Bight, about 4 hours west of Ceduna.
If you choose to vis­it Vic­tor Har­bor, remem­ber to stop in at the SA Whale Cen­tre for a whale fact warm-up before you get started.
Whales can be also spot­ted in areas along Eyre Penin­su­la such as Thorny Pas­sage Marine Park at Sleaford Bay and Nuyts Arch­i­pel­ago at Fowlers Bay.
If you're up for a true blue road-trip expe­ri­ence, why not pack up the car and enjoy the scenic 12-hour dri­ve from Ade­laide to Head of Bight Whale Watch­ing Cen­tre? You'll be amazed by the num­ber of south­ern right whales nurs­ing their young beneath the view­ing platforms.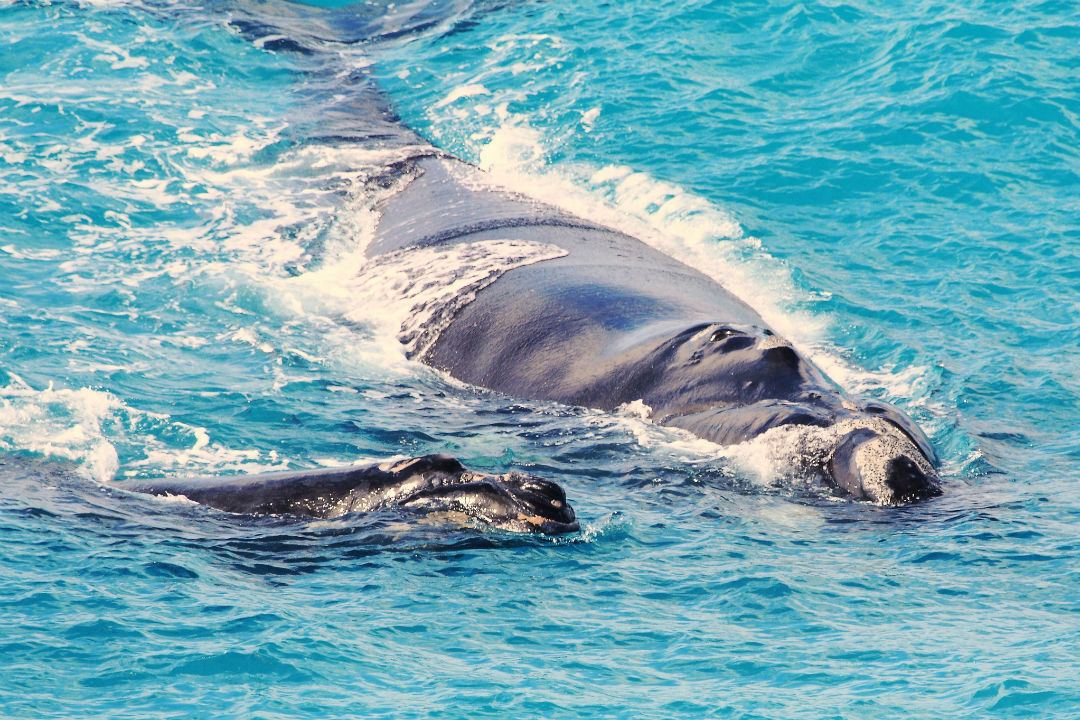 What types of whales are found in South Australia?
Most SA whale sight­ings are south­ern right whales and occa­sion­al­ly hump­back whales.
Toothed whales such as sperm whales, pilot whales and orcas are around, but are usu­al­ly found fur­ther offshore.
The world's largest ani­mal, the blue whale, feeds off­shore in the upwelling zones near Kan­ga­roo Island and the Bon­ney Coast.
Read our sto­ry to learn more about the species that you might spot: How to tell dif­fer­ent whale species apart.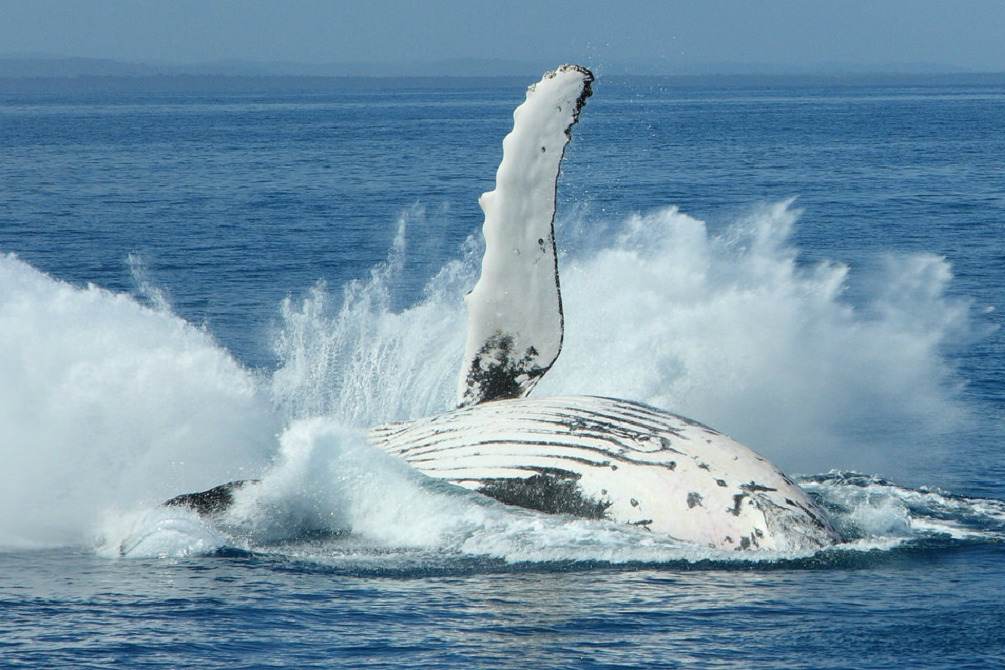 Tips for whale watching
You can enjoy watch­ing these mag­nif­i­cent whales breach­ing, body-rolling and tail-lob­bing from view­ing plat­forms or by book­ing with a pri­vate tour oper­a­tor.
Start watch­ing whales this sea­son – it's a breath­tak­ing expe­ri­ence that you'll nev­er for­get. Here are some quick tips to get you started:
Bring a pair of binoculars.
Get up high for a bet­ter view.
Be patient – whales move at their own pace.
Know the law – marine mam­mal reg­u­la­tions are in place to pro­tect whales from being dis­turbed while in our waters.
Research local whales.
Learn how to iden­ti­fy dif­fer­ent whale species.
Share your sight­ings via the

SA

Whale Cen­tre log.
To find out which whales are like­ly to be found in our marine parks, check out this map. And if you spot one your­self, be sure to share your pho­tos with us in the com­ments sec­tion below.
Know of any oth­er spots per­fect for whale-watch­ing? Let us know in the com­ments sec­tion below.
(Main image tak­en at the Head of the Bight. Image cour­tesy of F Chris­tiansen, Mur­doch Uni­ver­si­ty Cetacean Research Unit.)
This sto­ry was orig­i­nal­ly post­ed in April 2017 and has been updat­ed with infor­ma­tion about the first whale sight­ing of this season.
---
This con­tent was pro­duced in part­ner­ship with Good Living
Subscribe to get more insider tips delivered to your inbox each month