How you can enjoy stargazing in South Australia's new reserve
---
---
Enjoy stargaz­ing? Head to the Riv­er Mur­ray Dark Sky Reserve for the best and bright­est view of the stars above SA.
---
Not all night skies look the same.
Light pol­lu­tion is increas­ing­ly dulling the night sky for peo­ple on Earth, many of whom will nev­er see the Milky Way.
But if you head to the Riv­er Mur­ray Inter­na­tion­al Dark Sky Reserve, you'll see some of the dark­est skies — and bright­est stars — in the world and have first class seats to the one of the best views of the Milky Way in Australia.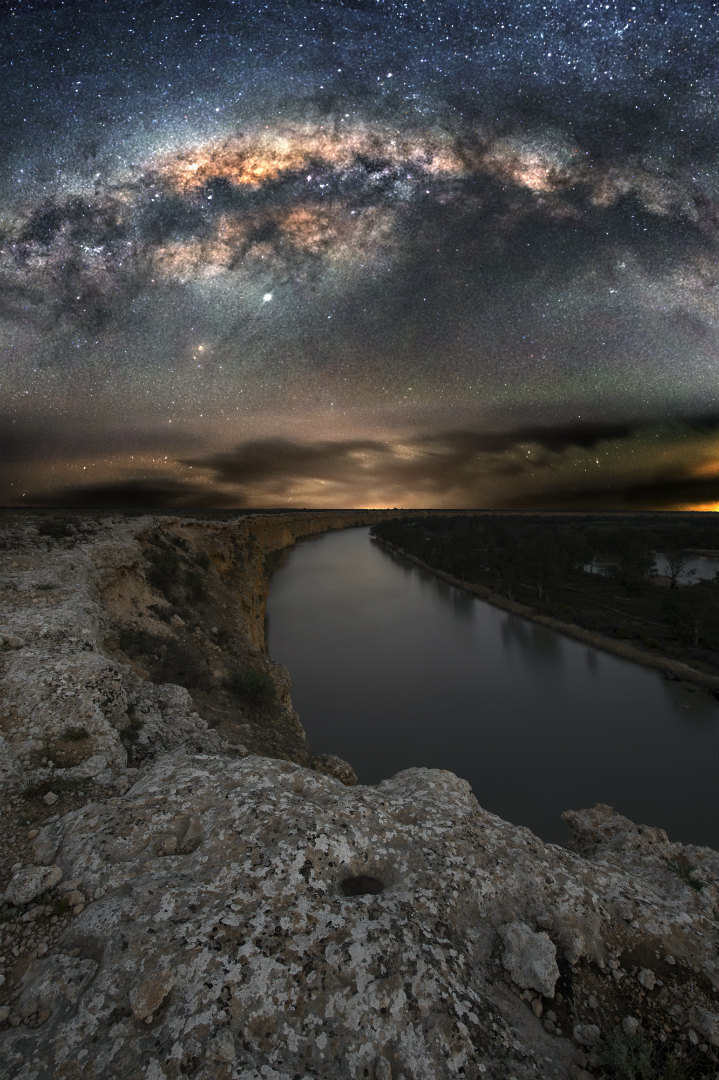 Accred­it­ed by the Inter­na­tion­al Dark-Sky Asso­ci­a­tion, the Riv­er Mur­ray Dark Sky Reserve is the first of its kind in Aus­tralia and only the 16th in the world.
An Inter­na­tion­al Dark Sky Reserve con­sists of a dark ​'core' zone sur­round­ed by a pop­u­lat­ed buffer zone where pol­i­cy con­trols are used to pro­tect the dark­ness of the core from light pollution.
You don't have to go very far from Ade­laide to find one of the best spots in SA for stargaz­ing. About 100 km from Ade­laide, the core of this reserve is in Swan Reach Con­ser­va­tion Park, an area of 2000 hectares of untouched Mallee bushland.
While it's a great view­ing loca­tion, the park is only acces­si­ble by four-wheel dri­ve (4WD). If you're keen to go there, entry is free but there are no facil­i­ties so you need to take enough water, food and sup­plies, and take all waste away with you.
If you don't have a 4WD, don't despair – you don't need to be at the core to make the most of the dark sky. The Dark Sky Reserve also cov­ers the Ngaut Ngaut, Brook­field, Rid­ley and Marne Val­ley con­ser­va­tion parks
You will get a great view from most places in the reserve but here's some suggestions:
1. Enjoy stun­ning views from a houseboat
Grab your binoc­u­lars, cam­era or tele­scope and jump on a boat or house­boat on the riv­er between Younghus­band and Blanchetown. And if you feel like step­ping ashore, there are ovals in many of the small towns.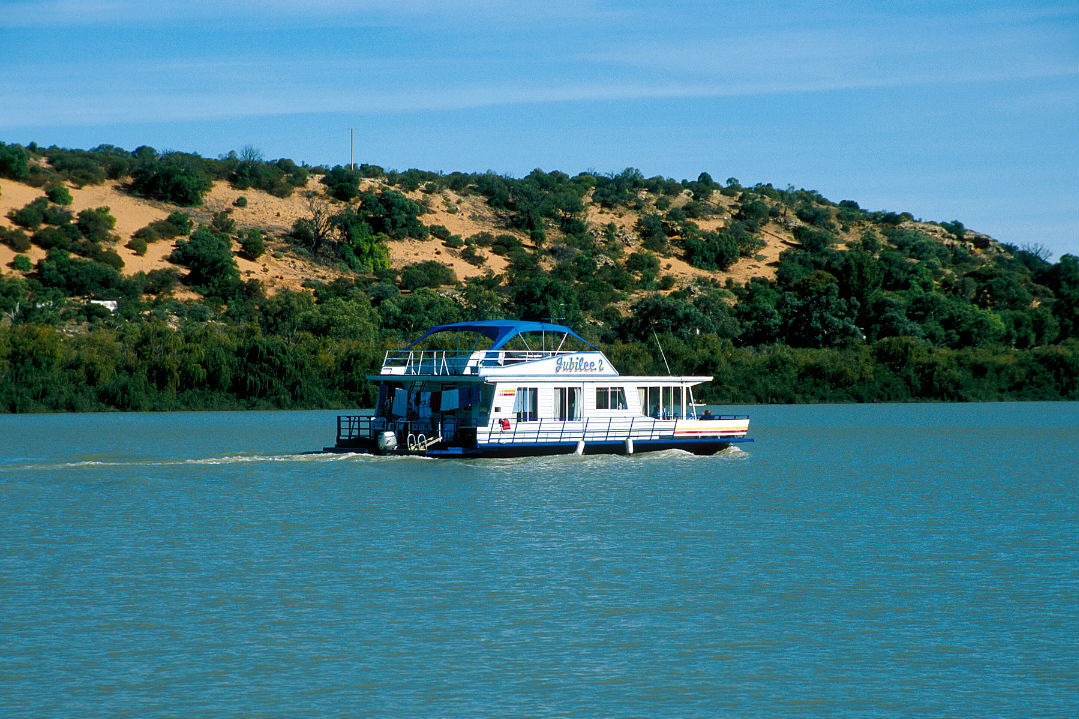 2. Take in the sights from Big Bend cliffs
The cliffs are the tallest on the Riv­er Mur­ray and are spec­tac­u­lar view­ing in their own right. There are sev­er­al look­outs near Nil­dot­tie and anoth­er at Kroehn's Landing.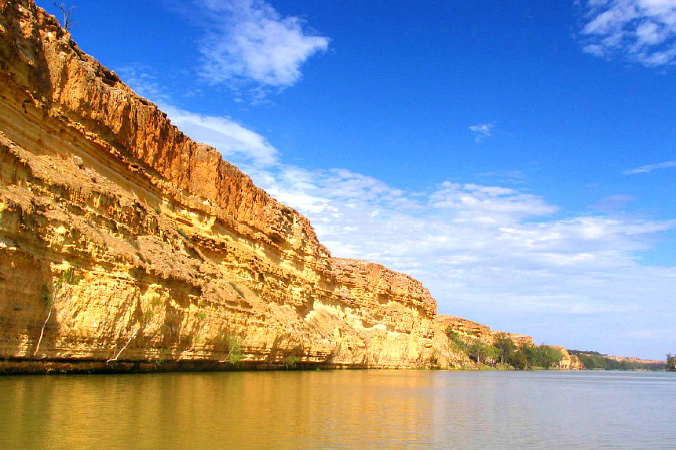 3. Enjoy stargaz­ing at Mel­dan­da, Cambrai
A struc­tured edu­ca­tion­al camp­site just near the town­ship of Cam­brai, the Mel­dan­da prop­er­ty is open to the pub­lic with no entry fee, although there is a $5 fee per per­son for overnight campers.
The camp­ing area is next to the Marne Riv­er and is designed for large groups. Book­ings are essen­tial.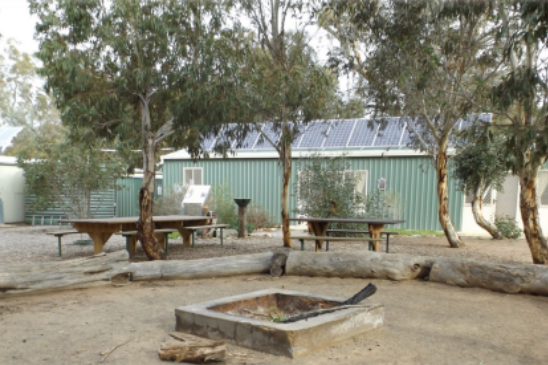 4. Feast your eyes on the sky at Walk­er Flat
One of the best-known spots along the riv­er, Walk­er Flat has a clifftop look­out, reserves at the boat ramp and Het­tner Land­ing, and sev­er­al camp­ing areas.
5. Rel­ish the stars from Black Hill Cemetery
If you want to add extra atmos­phere to your night out under the stars, this old ceme­tery on Quar­ry Road is a great place to see the night sky because it's in the mid­dle of nowhere.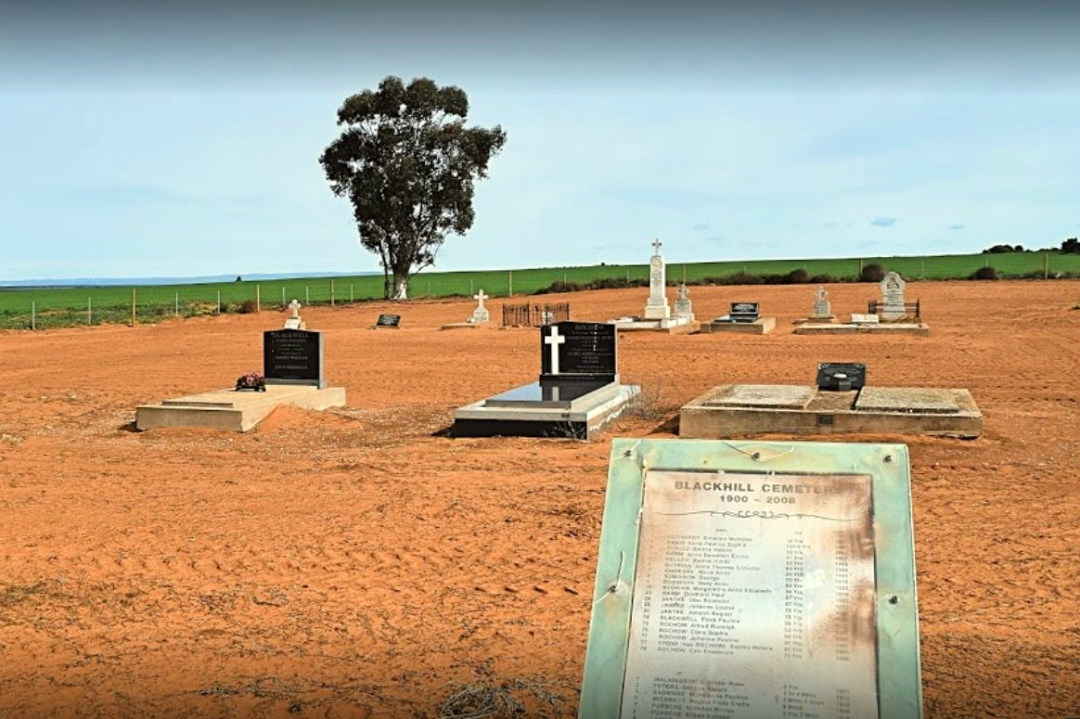 Wher­ev­er you decide to set up, don't for­get to check the weath­er fore­cast, espe­cial­ly for cloud cov­er, before head­ing out.
Depend­ing on where you are, be aware that many native ani­mals are active at night, so look out for wom­bats, emus and kangaroos.
Did you know?
The Ngan­gurkau, Nga­iawang and Ngarkat peo­ple were the first inhab­i­tants of the Mid Mur­ray dis­trict, and Ngaut Ngaut Con­ser­va­tion Park sits at the junc­tion of these com­mu­ni­ties. Ngaut Ngaut is a spe­cial place and the stars are inte­gral to their tra­di­tions and sto­ries of this area.
Acknowl­edg­ing this spe­cial loca­tion as a Dark Sky Reserve fol­lowed more than two years of hard work by Mid Mur­ray Land­care, Mid Mur­ray Coun­cil, Mur­ray Riv­er Lakes and Coorong Tourism Alliance, Astro­nom­i­cal Soci­ety of South Aus­tralia and the Depart­ment for Envi­ron­ment and Water.
For more ideas about fan­tas­tic spots for stargaz­ing, check out our blog 5 top parks for stargaz­ing in South Aus­tralia.
(Main image cour­tesy ofadel­tri­tus)
This sto­ry was orig­i­nal­ly post­ed in Novem­ber 2019.
---
This con­tent was pro­duced in part­ner­ship with Good Living
Subscribe to get more insider tips delivered to your inbox each month