Ranger tips: Adelaide International Bird Sanctuary and Adelaide Dolphin Sanctuary
Get insider tips on the best places to visit and 'must do' activities from the parks' senior rangers.
Located 30 minutes' drive north of Adelaide's CBD, the Adelaide International Bird Sanctuary and the Adelaide Dolphin Sanctuary combine to make a unique environment made up of 10,000-year-old mangrove forests, saltmarshes and tidal flats.
They're ideal places to go kayaking, or to dust off the binoculars for some bird-watching or dolphin-spotting.
Every year between September and March, up to 27,000 shorebirds gather across the bird sanctuary, with more than 50 different species of migratory birds recorded. So it's no surprise that this area is a mecca for bird enthusiasts.
The Adelaide Dolphin Sanctuary is home to about 30 resident bottlenose dolphins, with another 400 transient dolphins known to visit the area. These wild dolphins come here to feed, play, socialise and nurse their calves. It's a great place to explore by kayak or stand-up paddle board.
Want to see it for yourself? We've asked our senior rangers Tammy Leggett (bird sanctuary) and Verity Gibbs (dolphin sanctuary) for some tips for your next visit. Here's what they had to say:
Where's the best spot to see a dolphin at the Adelaide Dolphin Sanctuary?
Verity: You may be surprised to know that going on a boat or kayak isn't the only way to see dolphins. There are many places you can regularly view them from land from within the sanctuary. One of the best viewing locations is from the Garden Island boardwalk or even walking along the wharf in the inner Port. You can also visit the dolphin information room at the Port Adelaide Visitor Information Centre to pick up a map and take the self-guided dolphin trail. This trail takes you to six land-based dolphin viewing hot-spots along the Port River.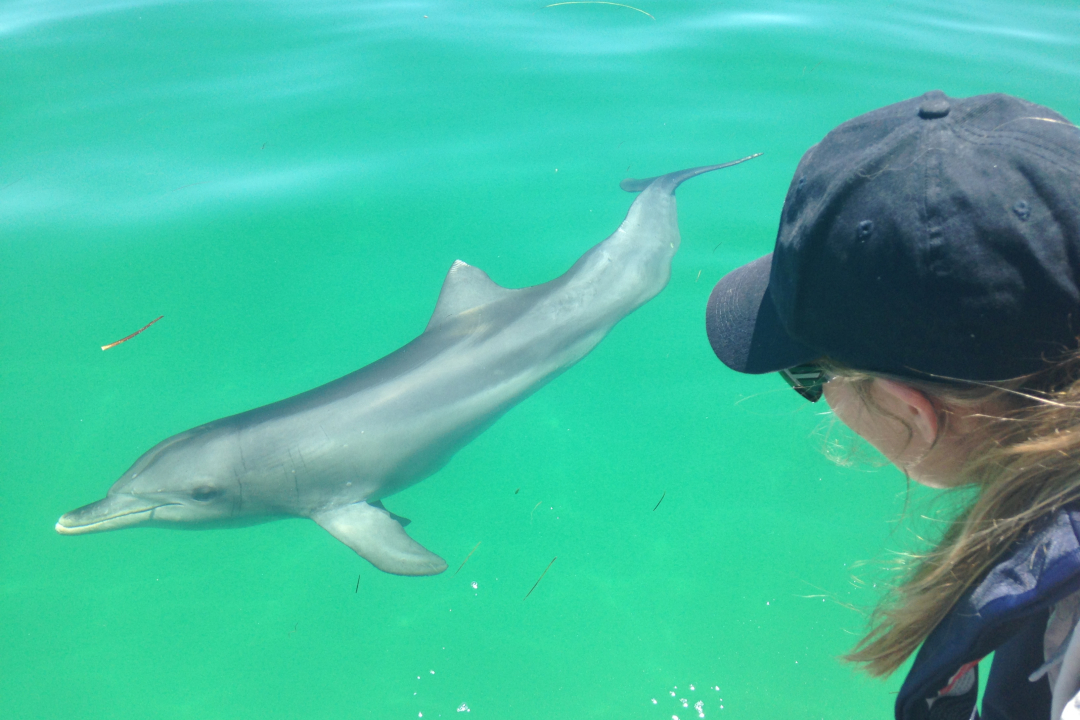 What's the Adelaide International Bird Sanctuary's best kept secret?
Tammy: If I tell you, it won't be a secret anymore…! But the Northern Walking Trail from Thompson Beach is superb. The trail passes through the many different habitats which make up the sanctuary, such as the salt pans that come to life with birds, the very important dune systems that help to protect the coast, the samphires that thrive where most plants can't and act as the final filters returning clean water back to the sea, and the river and creek systems that connect these places from the ranges to the coasts.

What's your favourite activity to enjoy at the Adelaide Dolphin Sanctuary?
Verity: Kayaking within the mangrove forests and tidal creeks is a unique experience. When you are surrounded by mangroves (and if you're lucky, dolphins too!) you can easily forget that South Australia's busiest port is just around the corner.
What's your favourite activity to enjoy at the Adelaide International Bird Sanctuary?
Tammy: Practicing and hopefully improving my photography skills, while challenging myself to learn a new bird each time I go out into the bird sanctuary. Shorebirds can be very challenging to identify so it needs lots of practice and patience.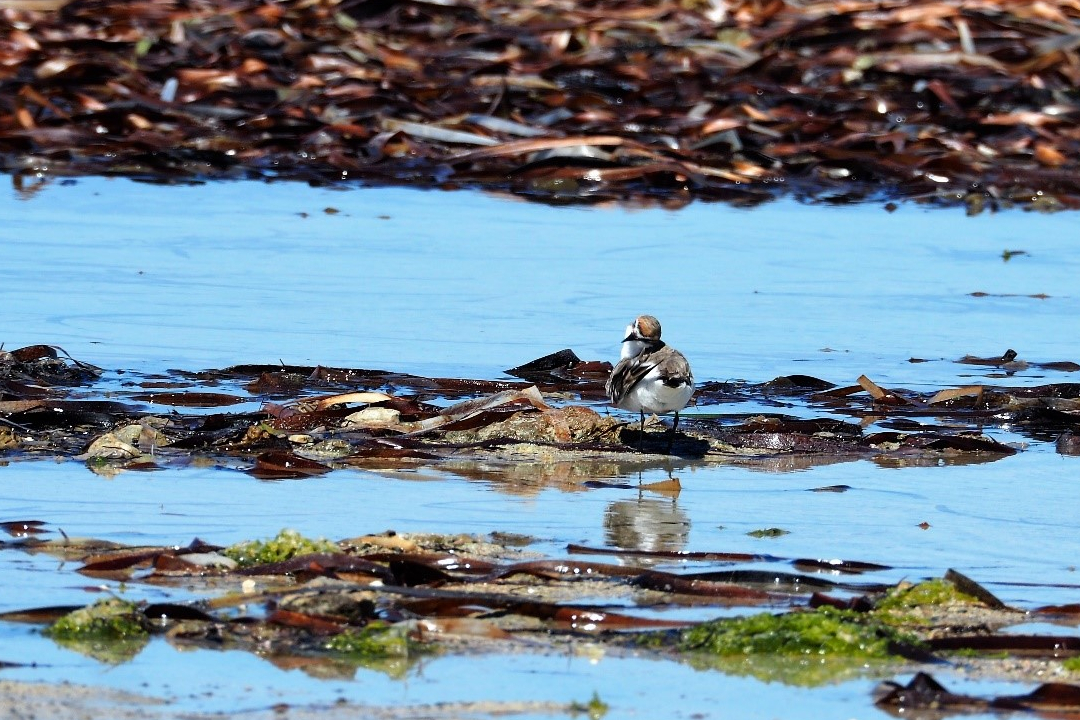 Where's the best view at the Adelaide Dolphin Sanctuary?
Verity: The North Arm in the dolphin sanctuary gives you a great view of the Ships Graveyard – a spot that's regularly visited by the dolphins – as well as views of the mangroves with the backdrop of the Adelaide Hills behind.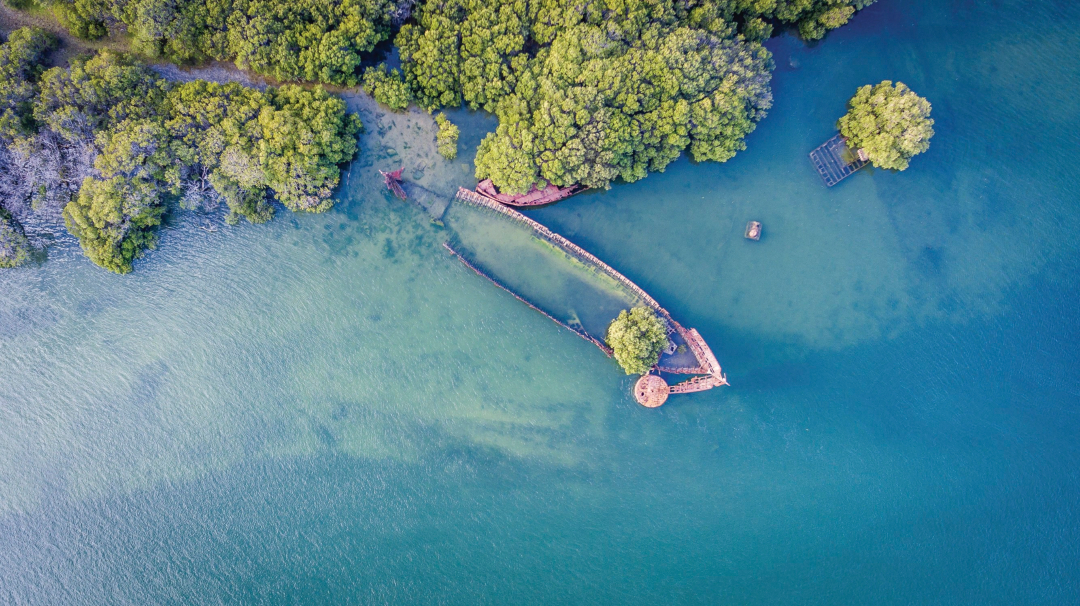 Where's the best view at the Adelaide International Bird Sanctuary?
Tammy: There's nothing better than after a busy day watching an impressive sunset from one of the beaches within the bird sanctuary and listening to the sound of nature. It's even better if you score a great tide and can see the shorebirds moving about feeding.
What kind of birds can be spotted at the Adelaide International Bird Sanctuary?
Tammy: Most people relate migratory shorebirds with the sanctuary as it's one of the best places to see them so close to Adelaide, but don't forget the resident birds which call the sanctuary home all year round. Look out for our 'bush' birds, sacred kingfishers, white-browed babblers, samphire thornbills and singing honeyeaters, and remember to look up in the sky for the majestic birds of prey, Nankeen kestrel, whistling kite or maybe a white-bellied sea eagle.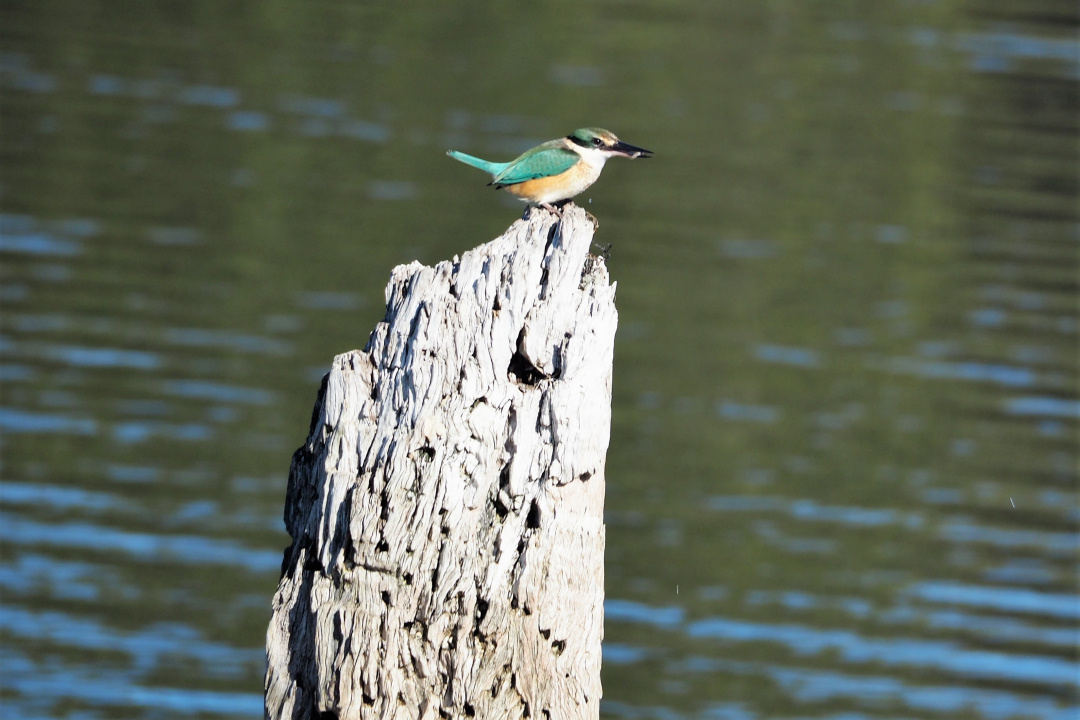 Where can I launch my kayak within the dolphin sanctuary and is there anywhere I can hire one for a friend?
Verity: There are several boat ramps including Snowden's Beach, Garden Island, Outer Harbour and North Haven boat ramps. The most popular kayak launch is from Garden Island as the waters are more protected and you can explore the tidal creeks lined with mangroves. If you don't have your own kayak, you can hire one from Adventure Kayaks based at Garden Island.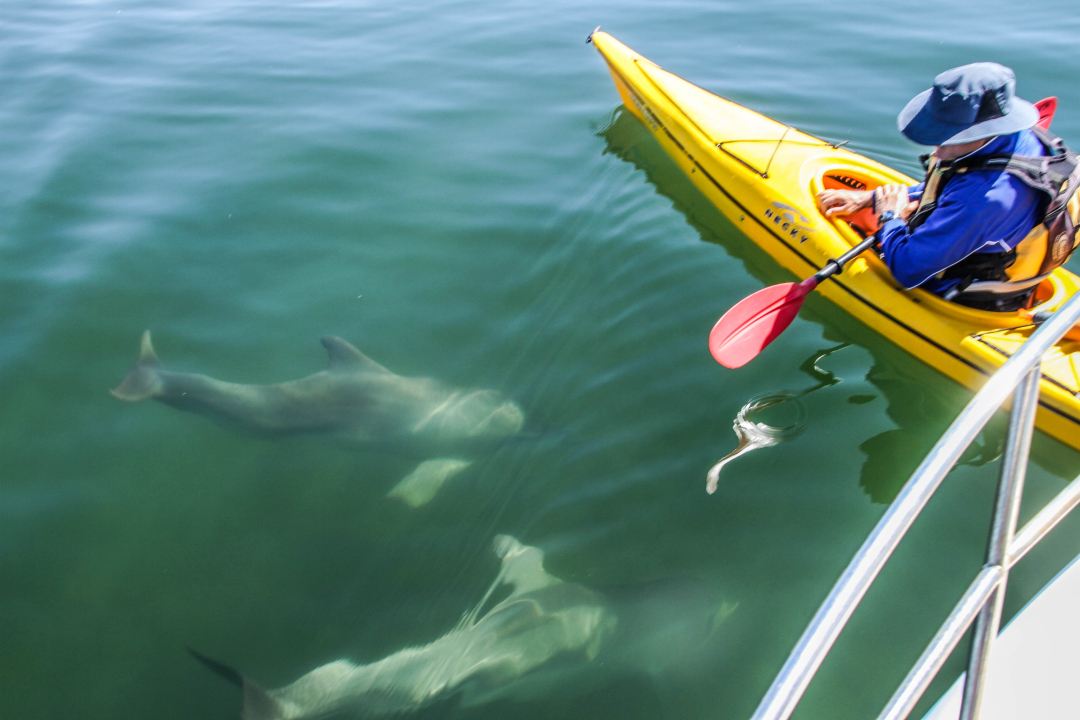 Throughout November, the Adelaide International Bird Sanctuary and Adelaide Dolphin Sanctuary come together as National Parks and Wildlife Service South Australia's Park of the Month. There's heaps of events and activities to get involved in as part of this 'Adelaide Shorebird and Dolphin Festival' – check the website for all the details.
Prefer to explore at your own pace? Check out4 fun things to do at Adelaide's bird sanctuary or 5 things you'll find at Adelaide's dolphin sanctuaryfor more insider tips to take on board for your next visit.
Main image: Senior Rangers Tammy Leggett and Verity Gibbs
This story was originally posted in November 2018
Comments
Log in to Disqus, Facebook, Twitter or Google to make a comment. If you would prefer not to log in you can still make a comment by selecting 'I'd rather post as a guest' after entering your name and email address.
This commenting service is powered by Disqus. Disqus is not affliated with the Department for Environment and Water