8 tips for taking great winter photographs on South Australia's Kangaroo Island
---
---
Win­ter on KI is tru­ly spe­cial, espe­cial­ly when it comes to pho­tog­ra­phy. Here's how to make the most of it.
---
South Aus­tralia has some of the most pho­to­genic land­scapes in the world, and Kan­ga­roo Island is no exception.
The island is home to spec­tac­u­lar coast­lines, a huge abun­dance of native plants and ani­mals, and wilder­ness found nowhere else in the state.
If you're won­der­ing when to vis­it, con­sid­er a win­ter get­away – espe­cial­ly if you're keen to cap­ture your adven­ture on camera.
Pho­tog­ra­ph­er Ross Evans, who lives on KI, says the cool­er months are a spe­cial time to vis­it and pho­to­graph. All you need to do is rug up and you'll reap plen­ty of rewards
Here are his top tips for using the island's win­ter con­di­tions to your advantage:
1. Make the most of the elements
In sum­mer, the sun is strong and can eas­i­ly lead to your pho­tos being ​'blown-out' – where the sky appears white, with­out any features.
But if you vis­it in win­ter, the sun is gen­er­al­ly low­er in the sky and there's usu­al­ly greater cloud cov­er. This means the sky is a lit­tle dark­er, so you can get great pho­tos with­out need­ing a fil­ter on your lens like you would in summer.
With the sun low­er in the sky and the sky not as bright, con­di­tions also make it eas­i­er to pro­duce long-shut­ter pho­tog­ra­phy that can pro­duce the milky effect on waves and run­ning water.
Top tip: give long-shut­ter pho­tog­ra­phy a go at Bil­ly­goat Falls on the Water­fall Creek Hike in the West­ern Riv­er Wilder­ness Pro­tec­tion Area. It's per­fect in win­ter when the water­fall is in full swing.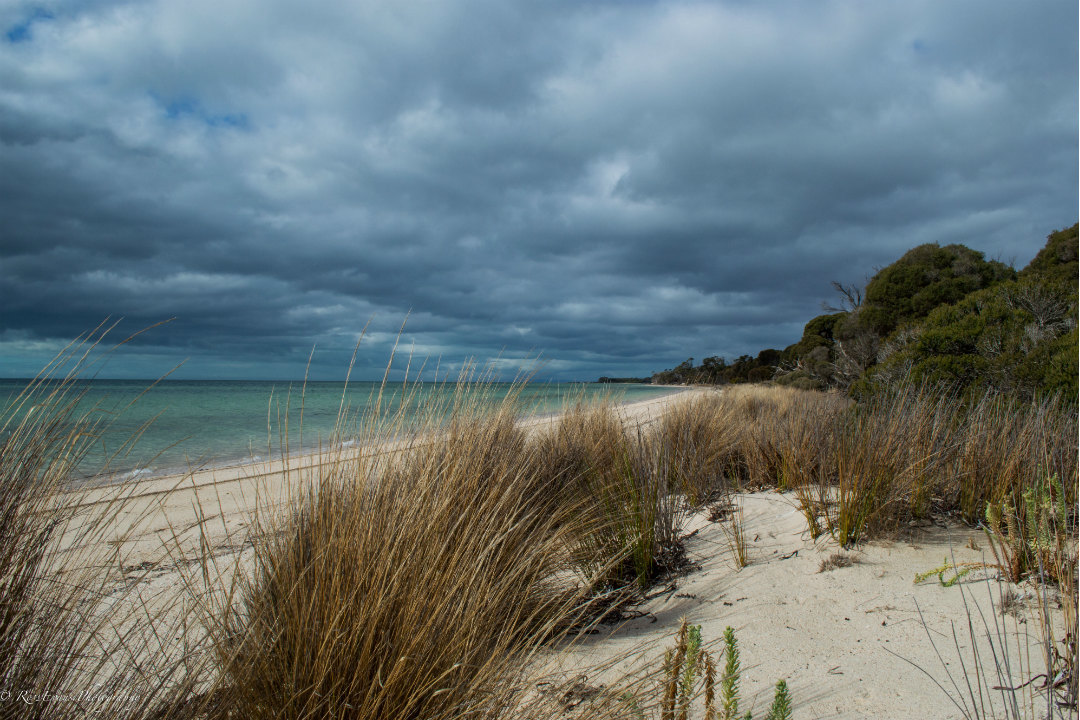 2. Let the moody skies be the star of the show
Along the same lines as the tip above, let KI's win­ter skies be more than just a sup­port­ing act to your photos.
Unlike in sum­mer, where the sky gives you a sim­ple back­ground of hazy blue, in win­ter you get some epic clouds break­ing up the scene and becom­ing the focal point of the photo.
At sun­rise and sun­set, these clouds either fil­ter the sun's light or cre­ates a can­vas for the sun to paint its mas­ter­piece on.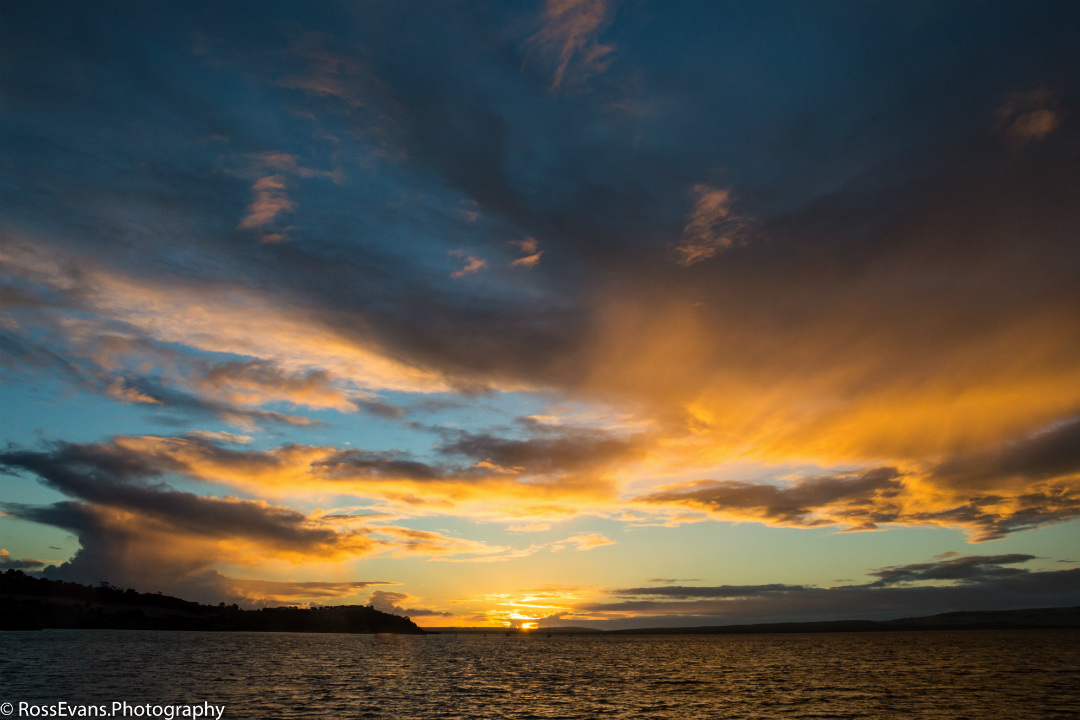 3. Cap­ture the wild waves
Souther­ly winds can add more than a lit­tle dra­ma along the coast at some of the island's pop­u­lar nation­al parks.
A great spot to pho­to­graph is in Cape Gantheaume Con­ser­va­tion Park. Take the her­itage self-guid­ed dri­ve, which takes you past some inter­est­ing cul­tur­al sites as well as amaz­ing beach­es and surf spots.
Sew­er Beach at the end of the tour is the best spot to cap­ture images of the pow­er­ful swells that bring epic break­ing waves.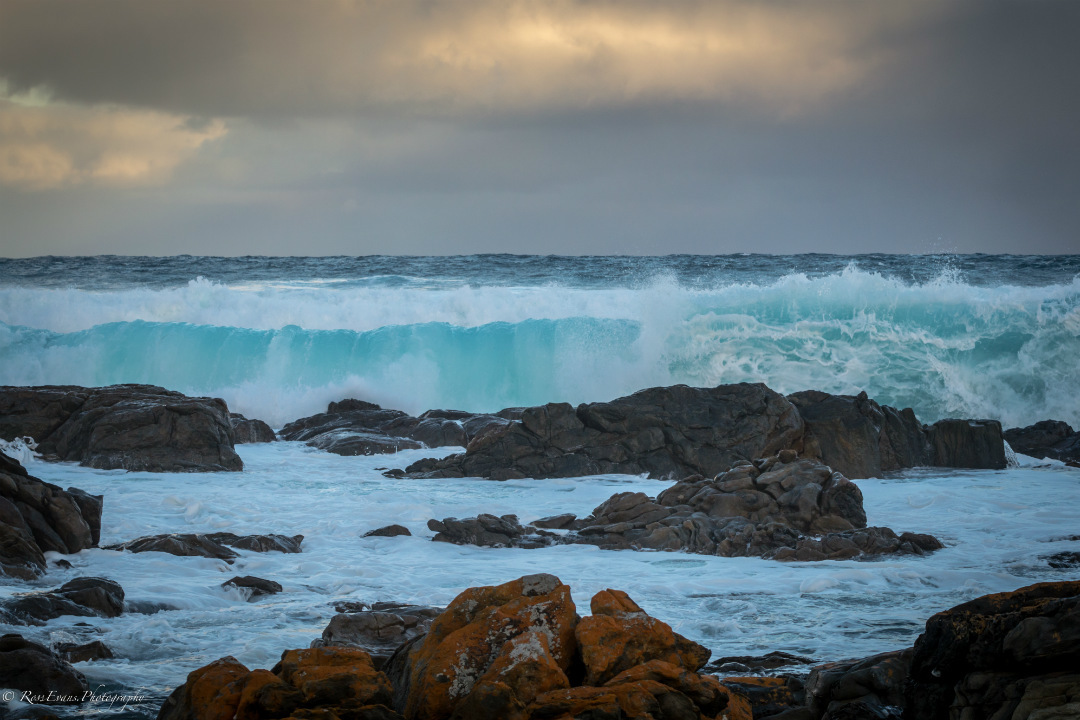 4. Be at the ready forwildlife shots
KI isn't short on wildlife year-round, but it's in win­ter that it's more active.
Cool weath­er, increased water sources, and breed­ing sea­son for a lot of the wildlife means there's more activ­i­ty from many ani­mals that, at oth­er times of the year, would be asleep or hid­ing out in the shade for most of the day.
Kan­ga­roos and Tam­mar wal­la­bies are every­where, so be care­ful while you're dri­ving – par­tic­u­lar­ly in one of the many nation­al parks and wildlife pro­tec­tion zones on the island.
Either end of win­ter is a real­ly good time to spot a duck-billed platy­pus along Flinders Chase Nation­al Park'sRocky Riv­er Hike, as the rains cre­ate healthy pools along the riv­er. Sun­set and sun­rise are your best times to catch a glimpse.
Also, down at Admi­rals Arch in Flinders Chase Nation­al Park, win­ter is a great time to spot long-nosed fur seals bat­tling the frothy surf, surf­ing the waves or bask­ing on the rocks.
5. Keep your eye out for fungi
Nation­al parks on KI dur­ing win­ter time are a great place to spot some tru­ly enig­mat­ic fun­gi. Parks like Flinders Chase Nation­al Park and the Ravine des Casoars Wilder­ness Pro­tec­tion Area, are with­out doubt fun­gal ​'hotspots' dur­ing winter.
In the Rocky Riv­er area of Flinders Chase alone, about 450 dif­fer­ent fun­gi species have been record­ed. At the Ravine des Casoars almost 300 species, and at Kel­ly Hill Con­ser­va­tion Park 140 species have been found.
There are many types of fun­gi on KI, includ­ing the extra­or­di­nary ghost fun­gi that gives off an eerie ghost-like glow in low light. Jel­ly fun­gi can also pro­duce some vivid colours that con­trast sharply against oth­er vegetation.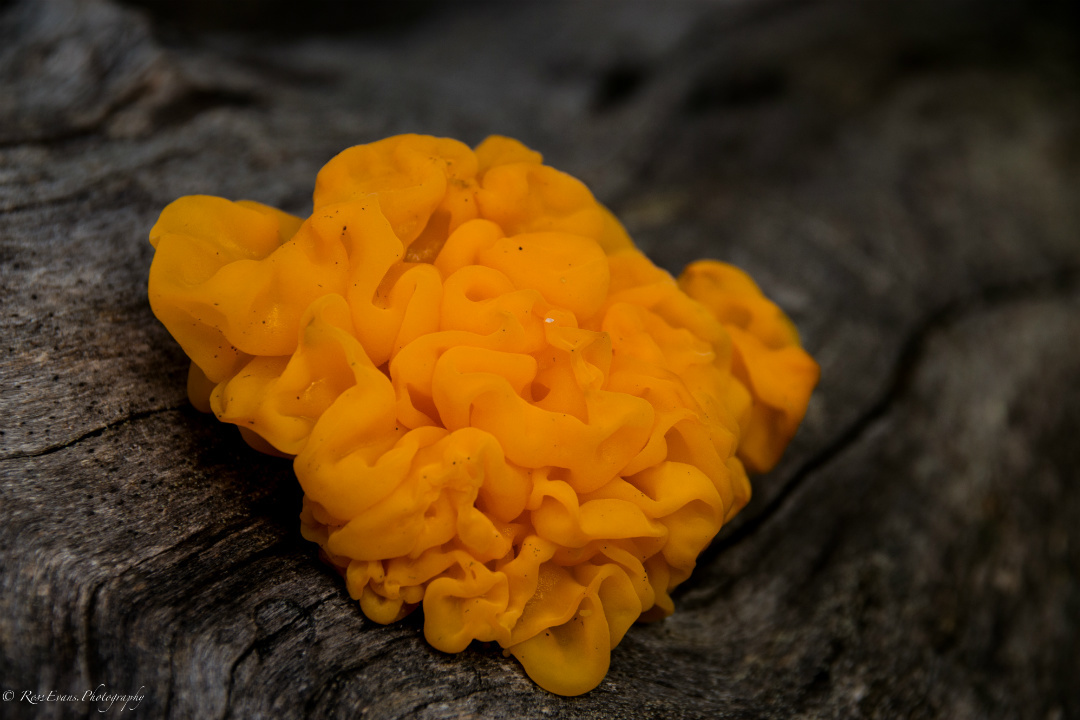 6. Make the most of lat­er sun­ris­es and ear­li­er sunsets
The short­er day­light hours that come with win­ter mean sun­rise and sun­set occur at a much more con­ve­nient time of day. Which means there's real­ly no excuse for not get­ting up in time to take stun­ning sun­rise shots, and your sun­set pho­to shoots won't inter­fere with your din­ner plans.
Make the most of the Blue Hour, the hour before sun­rise and after sun­set, when the light is blue and dif­fused, and the Gold­en Hour, the hour before sun­set and after sun­rise, when the light is gold­en and soft.
Keep­ing with the ​'light' theme, you might like to cap­ture the sun­rise from Cape Willough­by Light­house in the east and the sun­set from Cape Bor­da Light­house in the west. With the rich yel­low and red hues of the Gold­en Hour, the two light­hous­es pro­vide per­fect fore­ground fod­der to con­trast against the epic sun­ris­es and sun­sets that grace the skies behind them.
If you hap­pen to be on loca­tion a bit ear­ly for sun­rise or late for sun­set, don't despair! The dif­fused light in the Blue Hour pro­vides a per­fect oppor­tu­ni­ty to take advan­tage of the light from the light­house and a long shut­ter set­ting on your cam­era to cre­ate some­thing like this: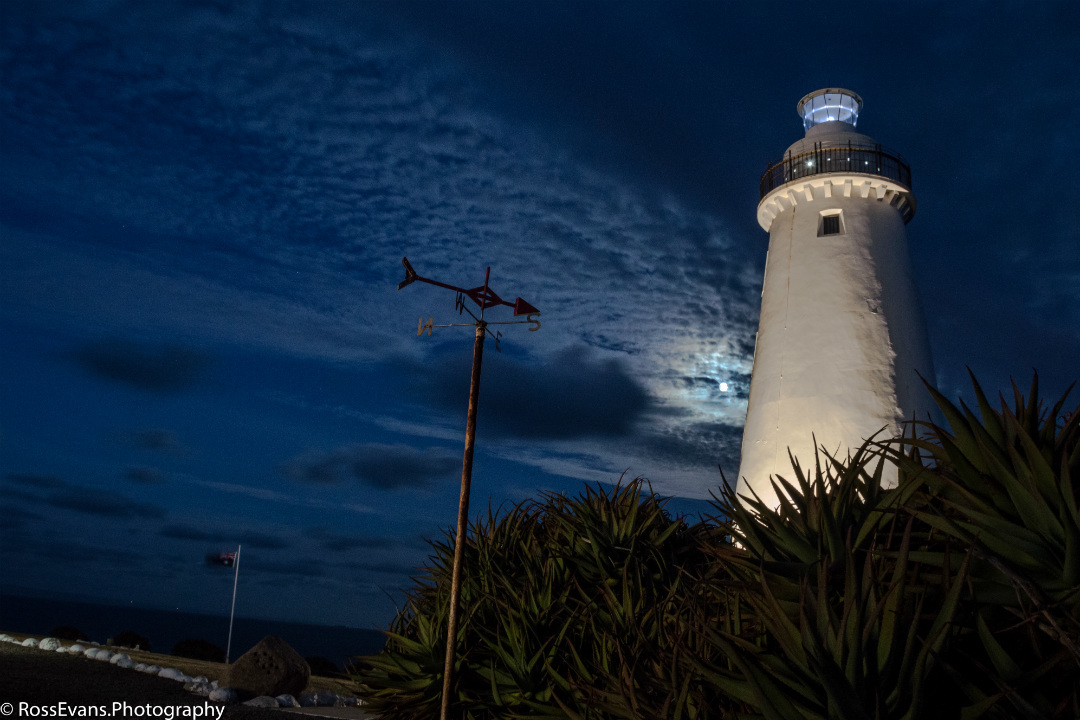 7. Lookto the stars for inspiration
The west of the island is a per­fect place to view and take pho­tos of the night sky. Not only is it area of vir­tu­al­ly no light pol­lu­tion but there are some great places to have in the fore­ground of your photos.
Places in Flinders Chase Nation­al Park like Remark­able Rocks, Cape Du Couedic and Cape Bor­da Light­house, as well as seclud­ed beach­es like West Bay, all pro­vide spec­tac­u­lar fore­ground set­tings, while places like Snake Lagoon offer the oppor­tu­ni­ty to cap­ture a mir­ror-like image of the night's sky – as long as there's no wind.
Win­ter can be tricky though. While the cold night air holds less mois­ture, mak­ing the sky crisp and clear so you're more like­ly to get a clear view of the stars, there is a trade-off with cloud coverage.
Top tip: down­load some mobile phone apps to help you plan your astrophotography,such as ​'Windy' (which uses Bureau of Mete­o­rol­o­gy data to show cloud cov­er, wind, light­ning, etc.), ​'Phas­es of the moon' (to show how strong the moon light will be), and ​'Pho­toPills' (to plan your Milky Way photos).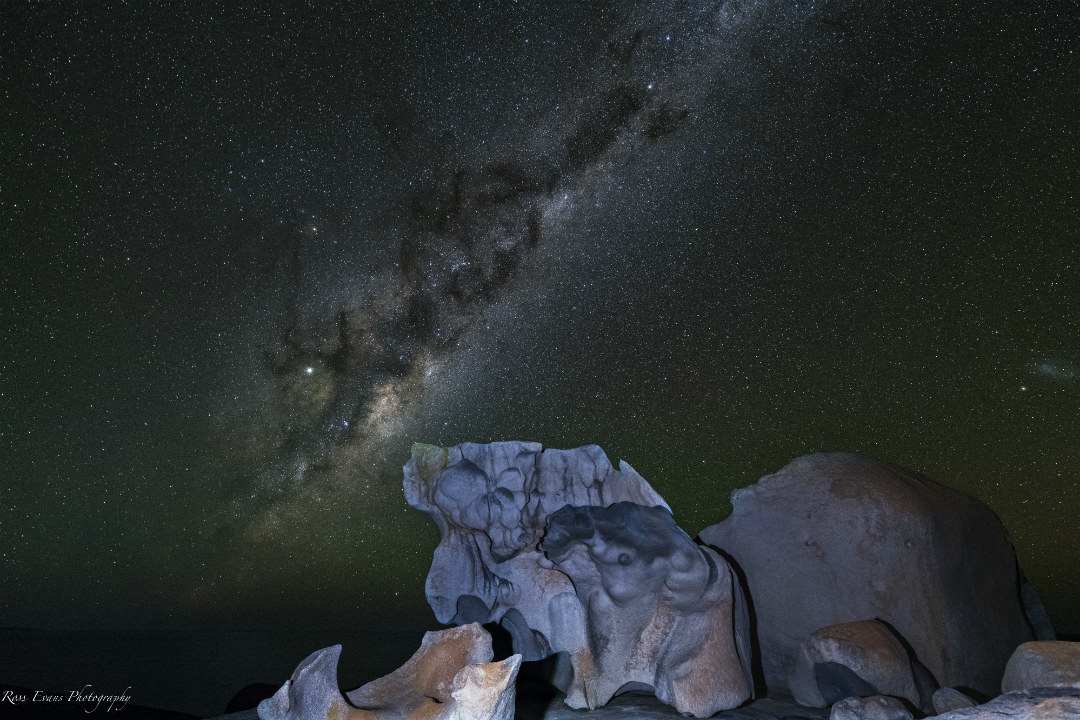 8. Fol­lowthe rolling green hills
Win­ter on the island takes on a green hue with much of the plant life spring­ing to life and the grass turn­ing a lush green.
So get off the island's main tourist routes and explore the rolling hills and seclud­ed spots on the north shore.
Lath­a­mi Con­ser­va­tion Park is not just a great place to spot one of the bur­geon­ing pop­u­la­tion of the endan­gered KI glossy black-cock­a­too, it also offers great views down the val­ley towards Stokes Bay.
Fun fact: KI glossy blacks are now on the rise thanks to the hard work of the Glossy Black-Cock­a­too Recov­ery Team.
For more ideas on how to spend your time on KI, check out our sto­ries:10 trea­sures of Kan­ga­roo Islandand10 things to see and do at Flinders Chase Nation­al Park.
---
This con­tent was pro­duced in part­ner­ship with Good Living
Subscribe to get more insider tips delivered to your inbox each month