New ways to enjoy mountain-biking in South Australia's national parks
Find out about some of the new trails and mountain bike services on offer in South Australia's national parks.
Mountain-biking is a great way to explore South Australia's national parks and the good news is the trail network just got bigger with 13 km of new trails added to O'Halloran Hill Recreation Park.
O'Halloran Hill Recreation Park in Adelaide's south is well-known in the Adelaide mountain bike community for its extensive network of trails that cater for beginners right through to advanced riders.
The park's new trails have some unique names including Grom Flow, which is perfect for kids and beginner riders, Sylvanian Families, which is a great way to enjoy a ride with the family with a forest backdrop, and Haarsma's Vision, which is named after Pete Haarsma, a late Friends of O'Halloran Hill Recreation Park member who contributed much of his time to the trails in the park.
Prefer to explore the park with your feet firmly on the ground? These new trails are 'shared-use', which means walkers and runners can also enjoy them.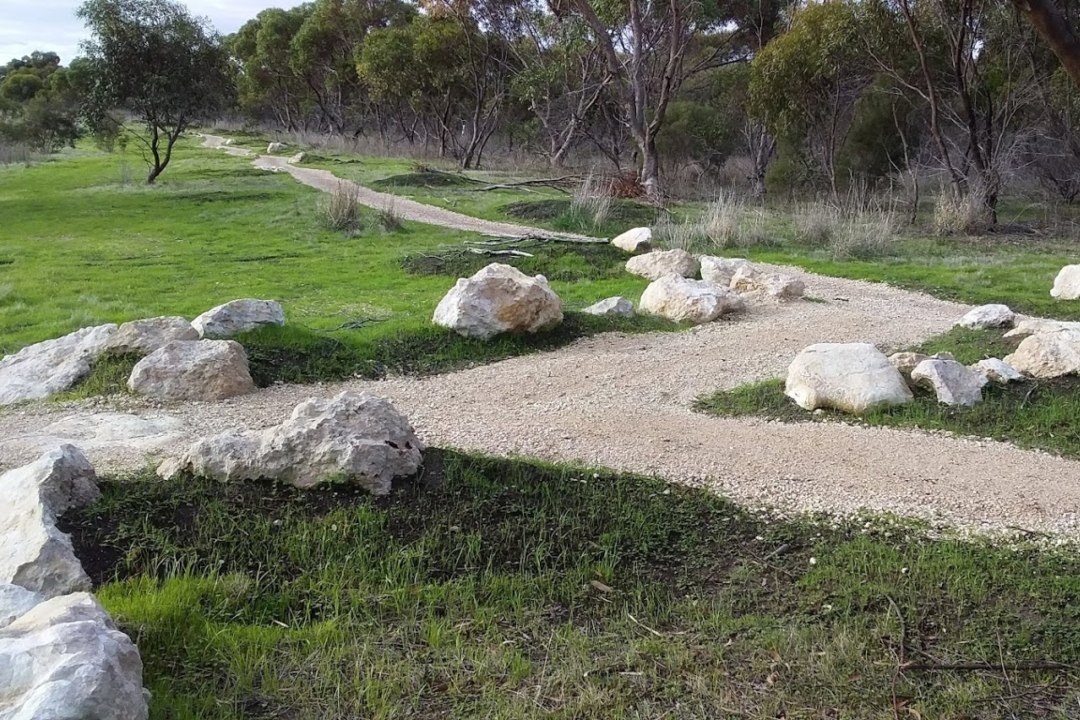 If you'd like to try mountain-biking, but not sure where to start, check out Cobbler Creek Recreation Park, north of Adelaide.
Cobbler Creek is a great park to visit for families as the pump track – which is perfect for kids – is situated right next to the Kites and Kestrels playground, sheltered picnic area and toilets.
A new pop-up mountain bike hub has also been established in the park, which means you don't even have to own a bike to try out the trails.
Bike About Mountain Bike Tours are based in the park on school holidays and on weekends. They cater for beginners right up to advanced riders, and offer mountain bike hire, mountain bike riding skills sessions, bike servicing and even birthday party packages.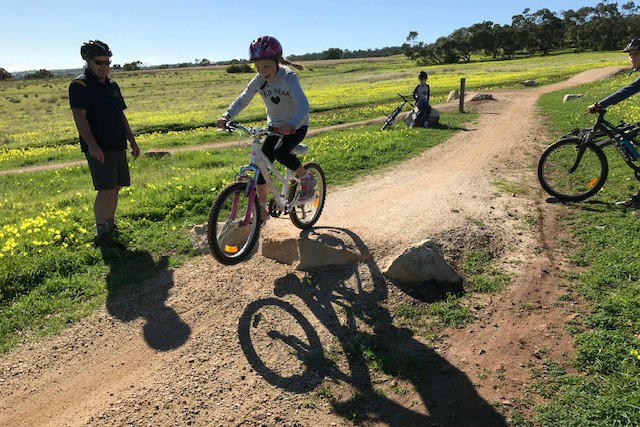 Want to read more about mountain-biking? Check out ourtips for riding in national parks.
Comments
Log in to Disqus, Facebook, Twitter or Google to make a comment. If you would prefer not to log in you can still make a comment by selecting 'I'd rather post as a guest' after entering your name and email address.
This commenting service is powered by Disqus. Disqus is not affliated with the Department for Environment and Water