Your guide to the seven natural wonders of SA's national parks
---
---
You don't need to go far to see mag­nif­i­cent nat­ur­al sites. Here's where to vis­it, right here in South Australia.
---
For mil­lions of years the South Aus­tralian land­scape has been shaped by nat­ur­al forces. Vol­canic erup­tions, glac­i­ers, geo­log­i­cal upheavals and ero­sion from the sun, heat, wind and water have cre­at­ed nat­ur­al won­ders, many of which are pro­tect­ed by nation­al parks.
To get you start­ed on your expe­di­tion to explore the nat­ur­al won­ders of South Australia's nation­al parks, we have put this list togeth­er for you to add to your buck­et list.
1. Wilpe­na Pound, Ikara-Flinders Ranges Nation­al Park
The nat­ur­al amphithe­atre known as Wilpe­na Pound is locat­ed in the heart of the Ikara-Flinders Ranges Nation­al Park, approx­i­mate­ly 450 kilo­me­tres north of Adelaide.
It was formed by a large syn­cline between two moun­tain ranges and is an icon­ic fea­ture of the South Aus­tralian landscape.
The Tra­di­tion­al Own­ers of the Flinders Ranges, the Adnya­math­anha peo­ple know this place as ​'Ikara', which in their lan­guage means ​'meet­ing place'.
Top tip: You can explore Wilpe­na Pound from the ground by set­ting out on a walk­ing trail or for a tru­ly breath­tak­ing expe­ri­ence, book a scenic flight and see it from the air.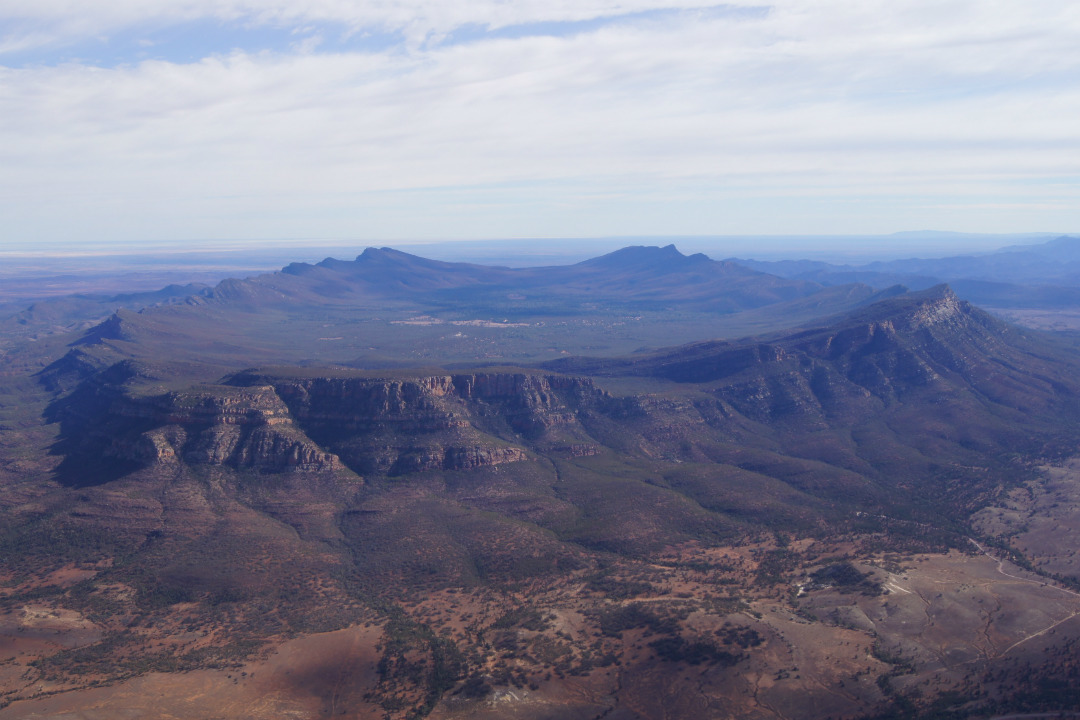 2. Remark­able Rocks, Flinders Chase Nation­al Park
There's only one word for the col­lec­tion of gran­ite boul­ders that are perched on a gran­ite dome on the south­ern coast of Kan­ga­roo Island – remarkable.
Shaped over 500 mil­lion years, Remark­able Rocks are a must-see for any vis­i­tor of Flinders Chase Nation­al Park, which is sit­u­at­ed approx­i­mate­ly 265km south-west of Adelaide.
This unique geo­log­i­cal for­ma­tion is acces­si­ble by a board­walk. Try vis­it­ing in the ear­ly morn­ing or late after­noon – you'll avoid the crowds and be able to catch the sun­rise or sunset.
Top tip: Make sure you check out the stun­ning Admi­rals Arch while you are in the area. It's just a 10 minute dri­ve from Remark­able Rocks.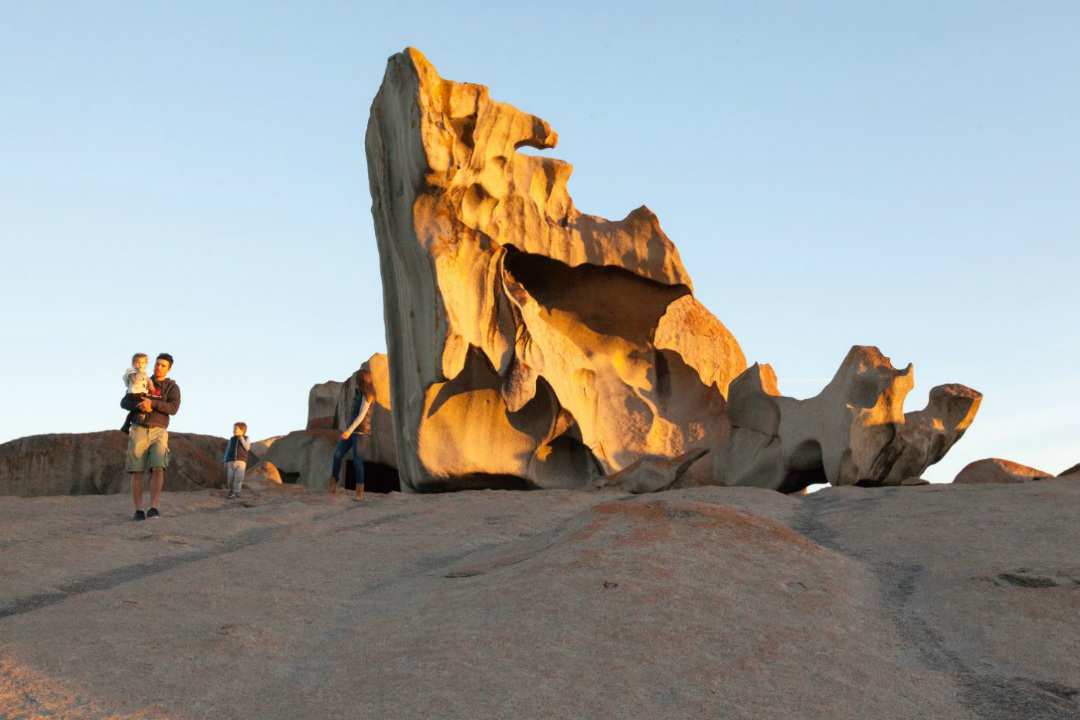 3. Organ Pipes, Gawler Ranges Nation­al Park
The Organ Pipes in the Gawler Ranges Nation­al Park is one of the world's largest out­crops of vol­canic rhyolite.
This geo­log­i­cal mar­vel is the result of vol­canic erup­tions more than 1500 mil­lion years ago. The cool­ing process of the lava caused fis­sures in the rhy­o­lite and through mil­lions of years of ero­sion, large sym­met­ri­cal columns have formed, resem­bling the pipes of an organ.
Gawler Ranges Nation­al Park is locat­ed on North­ern Eyre Penin­su­la, 600km north-west of Ade­laide. A four-wheel-dri­ve is rec­om­mend­ed to enjoy all of the high­lights of the park, although in dry weath­er much of the park can be accessed by high clear­ance two-wheel-drive.
Top tip: There are equal­ly stun­ning out­crops of vol­canic rhy­o­lite at Yan­d­i­na Falls and Kolay Mir­i­ca Falls which are also locat­ed with­in Gawler Ranges Nation­al Park.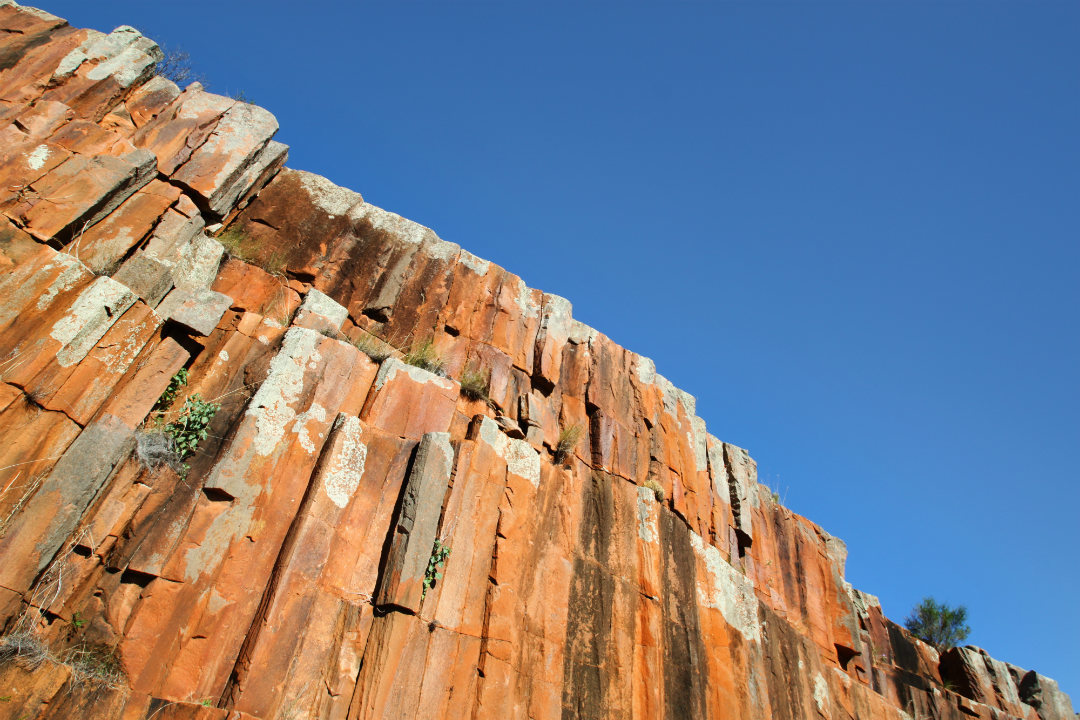 4. Kati Than­da, Kati Than­da-Lake Eyre Nation­al Park
Kati Than­da is Australia's largest salt lake, mea­sur­ing 144km long and 77km wide. Its sheer size is enough to blow any­one away! You may feel a sense of iso­la­tion stand­ing on the lake edge and see­ing noth­ing else as far as the eye can see.
Locat­ed in Kati Than­da-Lake Eyre Nation­al Park, about 700km north of Ade­laide, the lake is the low­est point of the Aus­tralian main­land (15 metres below sea level).
It's a dry salt lake, but about once every eight years flood waters enter the lake and water­birds descend in the thou­sands. Dor­mant algae blooms come to life, cre­at­ing nat­ur­al palette of pinks, oranges, greens and blues.
Top tip: The lake can be vis­it­ed on the ground but the best way to take in its sheer vast­ness is from the air on a scenic flight.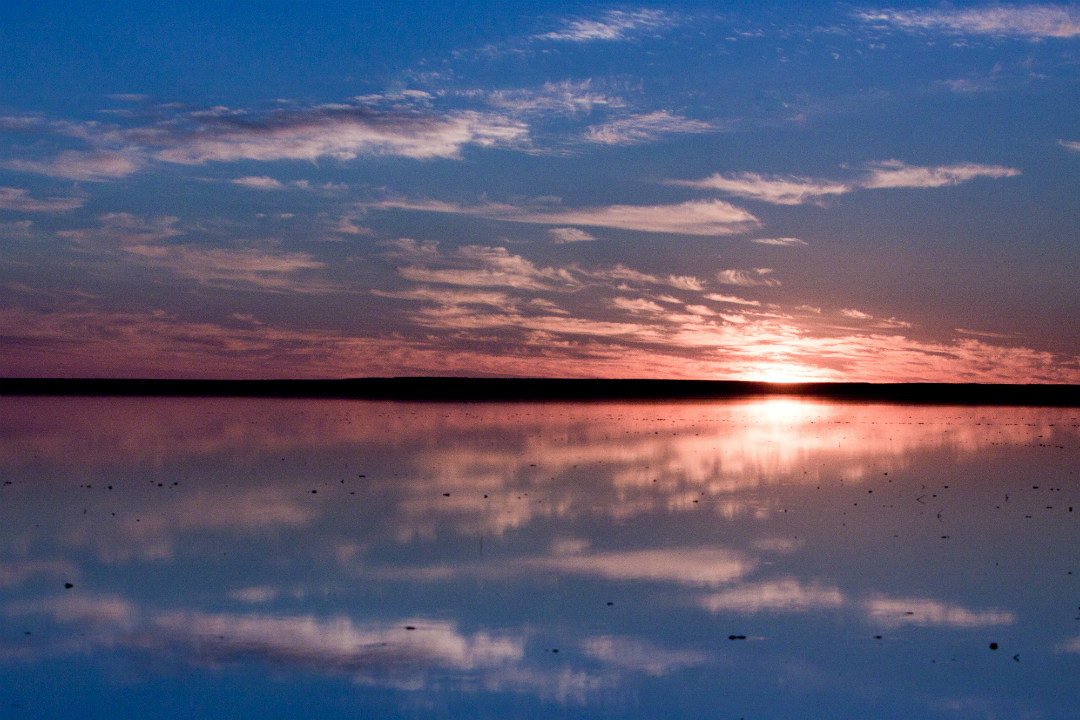 5. The Chasm, Pic­canin­nie Ponds Con­ser­va­tion Park
There's noth­ing like star­ing into the blue abyss of The Chasm in Pic­canin­nie Ponds Con­ser­va­tion Park, about 465km south-east of Adelaide.
You'll snorkel through Pic­canin­nie Ponds' under­wa­ter gar­den, teem­ing with aquat­ic life, when the earth sud­den­ly drops away from under­neath you. This is ​'The Chasm', with its clear white walls, cov­ered in del­i­cate algal growth con­trast­ing with the dark­ness of the aston­ish­ing depth of 120 metres below.
'The Chasm' has been formed over thou­sands of years as a result of fresh water ris­ing to the sur­face under pres­sure and erod­ing weak­ness­es in the lime­stone rock. This process also nat­u­ral­ly fil­ters the water pro­vid­ing amaz­ing clar­i­ty under­wa­ter, pos­si­bly exceed­ing 40 metres. The water tem­per­a­ture is a lit­tle chilly – a con­stant 16-degrees – so all snorkellers must wear full length wet­suits, fins and facemask.
Top tip: Snorkelling and div­ing per­mits are required to enter the ponds. These must be pur­chased online.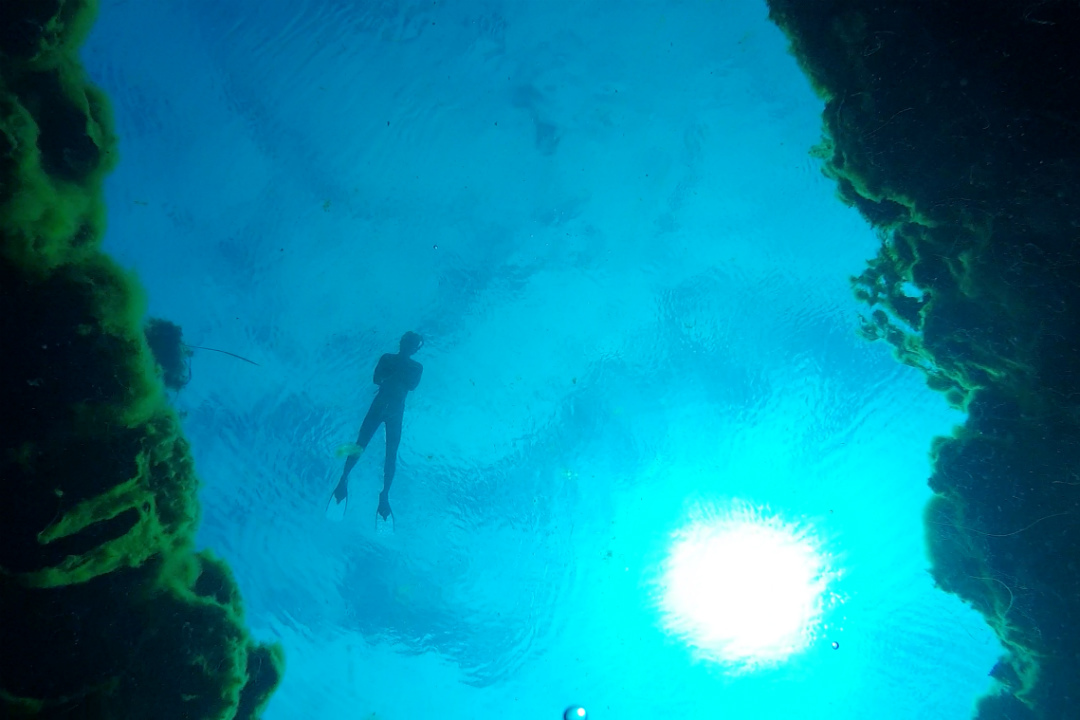 6. Nara­coorte Caves, Nara­coorte Caves Nation­al Park and World Her­itage Site
The World Her­itage list­ed Nara­coorte Caves, locat­ed 350kms south-east of Ade­laide, are one of the world's most impor­tant sites for megafau­na fos­sils.
The 800,000 year old lime­stone cave sys­tem col­lect­ed many ani­mals, includ­ing megafau­na species, as they fell into pit­fall caves and were unable to escape.
The caves nat­u­ral­ly trapped these ani­mals for at least 500,000 years, pre­serv­ing the most com­plete fos­sil record for this peri­od of time.
All of this forms Nara­coorte Caves Nation­al Park, which also includes Won­am­bi Fos­sil Cen­tre where you can see a snap­shot of what ancient Nara­coorte may have been like.
Top tip: Tours of the caves can be booked online.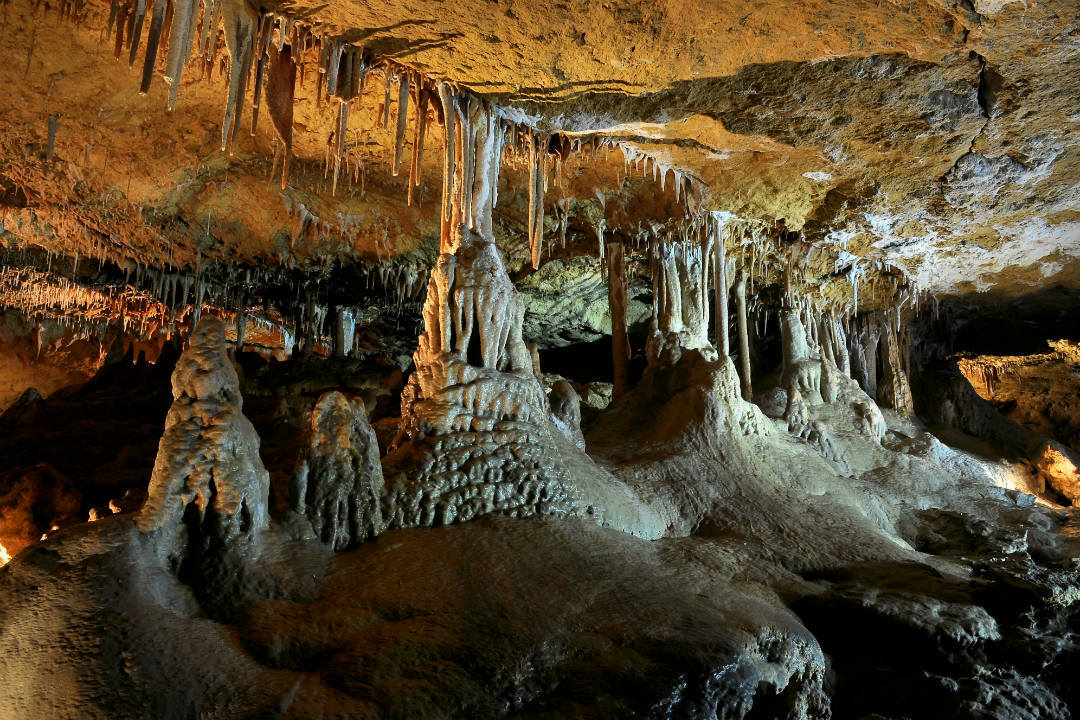 7. The Sug­ar Loaf, Hal­lett Cove Con­ser­va­tion Park
In Adelaide's south­ern beach­side sub­urb of Hal­lett Cove, you will find a fas­ci­nat­ing geo­log­i­cal mon­u­ment that dates back to a time when SA was cov­ered in ice and glaciers.
The Sug­ar Loaf in Hal­lett Cove Con­ser­va­tion Park stands at the cen­tre of a nat­ur­al amphithe­atre that was cre­at­ed by a glacial lake about 280 mil­lion years ago. It's made up of three lay­ers: a red sand base, a lay­er of white sand, and topped off with brown clay.
Mil­lions of years of ero­sion cre­at­ed the cone-shaped moun­tain, which earnt its name for its resem­blance of a mound of sugar.
Top tip: A walk around this sig­nif­i­cant geo­log­i­cal area also offers you reward­ing views of St Vin­cent Gulf and coastline.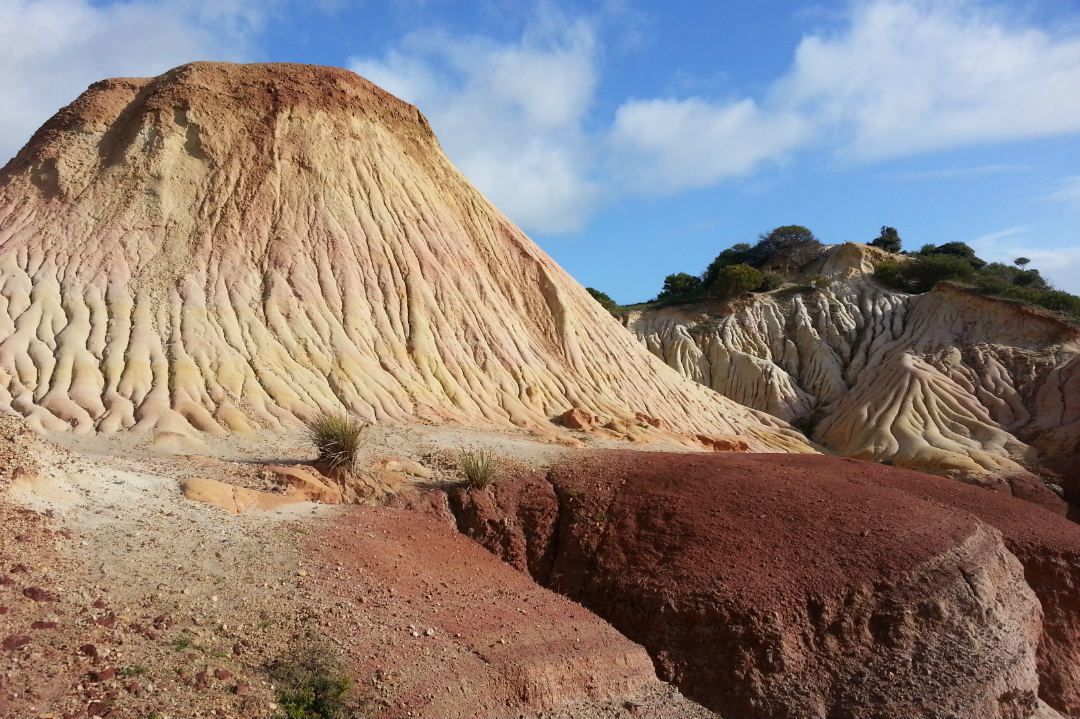 Want some more inspi­ra­tion? Check out our sto­ry on nation­al parks to vis­it that have spec­tac­u­lar views, or read about some of the activ­i­ties you can enjoy with your friends when you get there.
---
This con­tent was pro­duced in part­ner­ship with Good Living
Subscribe to get more insider tips delivered to your inbox each month