6 places to visit in and around Mount Lofty Summit
---
---
Explore Mt Lofty Sum­mit and its stun­ning sur­rounds on a free self-guid­ed smart­phone tour. Here's where it goes.
---
Just 15 kilo­me­tres up Adelaide's South East­ern Free­way is the majes­tic peak of Mount Lofty Sum­mit. With its spec­tac­u­lar views across Adelaide's city sky­line, it's easy to see why it attracts more than 350,000 vis­i­tors a year.
But how much of the sum­mit and its sur­rounds have you explored?
Whether you reg­u­lar­ly hit the trail up Mount Lofty for your week­end work­out, or you've nev­er set foot in that neck of the woods, there's sure to be a patch of this spe­cial area that you haven't seen before.
With the new Mount Lofty Precinct smart­phone app (for Apple and Android devices) you get a self-guid­ed tour as you explore. Not only will it take you to the main attrac­tions of the area, but it will teach you about its his­to­ry, plants and wildlife as you go.
Here are six of the spots it will take you to:
1. Mount Lofty Botan­ic Garden
Did you know Ade­laide is actu­al­ly home to three botan­ic gar­dens? There's the Ade­laide Botan­ic Gar­den in the CBD, Wit­tun­ga Botan­ic Gar­den in sub­ur­ban Black­wood, and this Ade­laide Hills gem – Mount Lofty Botan­ic Gar­den.
This gar­den is 97 hectares of spec­tac­u­lar colour, espe­cial­ly in autumn, and is home to the world's most beau­ti­ful cool-cli­mate plants. The smart­phone app tour takes you through places like Fern Gul­ly, which is one of Australia's rich­est fern col­lec­tions, Spring Gul­ly, where you can check out the old well and oth­er rem­nant struc­tures, and the Nature Trail, which winds through 7 ha of nat­ur­al bushland.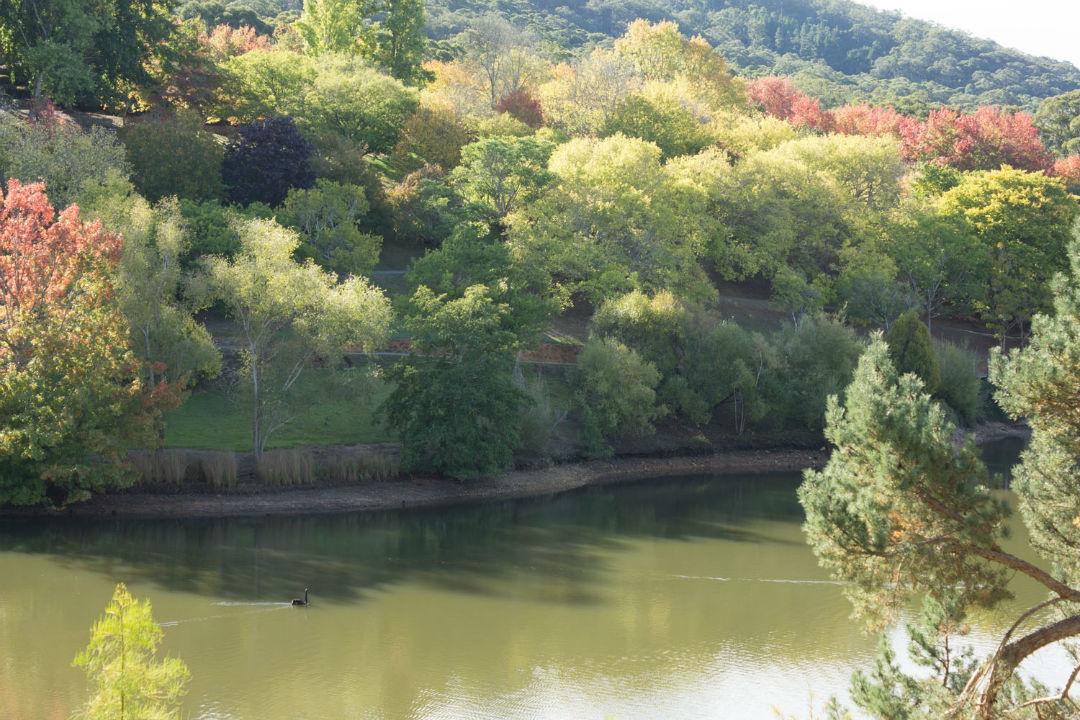 2. Dis­cov­ery Trail
What this dis­cov­ery trail lacks in dis­tance – it's just 350 metres long – it makes up for in inter­est­ing insights and stun­ning views.
As you stroll along, the app explains how wildlife had to build homes in remain­ing trees and fall­en logs after the Ash Wednes­day bush­fires of 1983, and how fire crews use the 34-metre-high Mount Lofty Fire Tow­er to keep a look-out for fires on days of ​'very high' or ​'extreme' fire danger.
Make sure you take a moment along the trail to enjoy the sweep­ing views over Ade­laide. On a clear day you might even see the out­line of Kan­ga­roo Island on the horizon.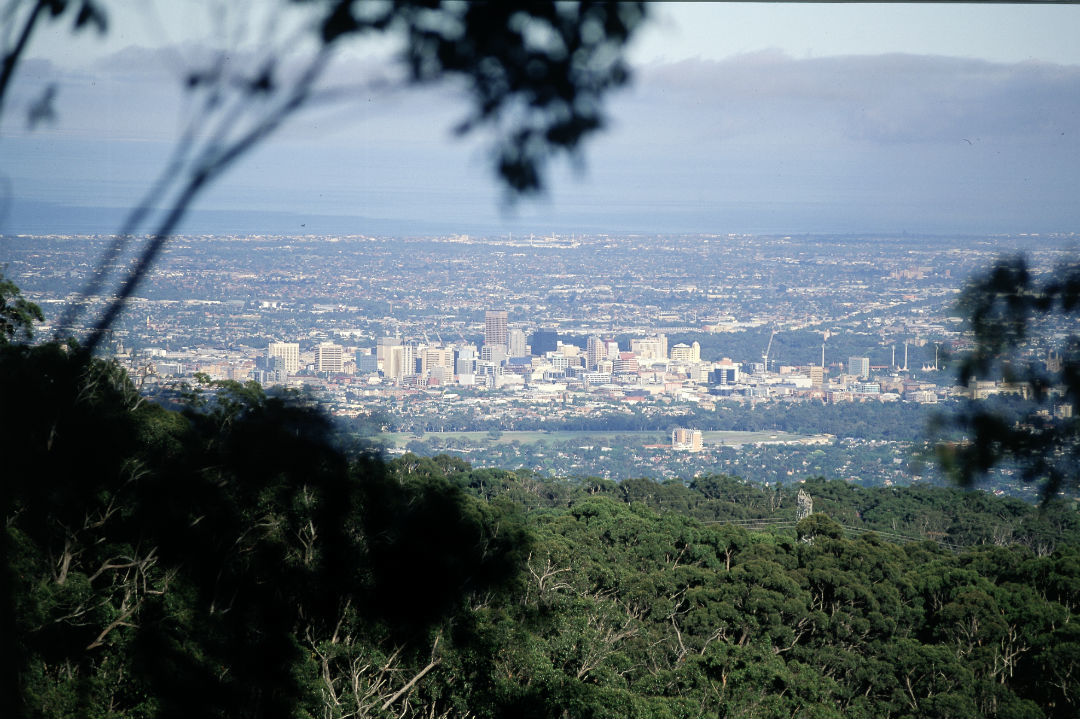 3. Crafers to Mount Lofty Sum­mit Trail
This easy walk­ing trail gives you a good taste of South Australia's nation­al parks. Along the way the app tells you about the stringy­bark trees that were cut down by ille­gal log­gers in the ear­ly days of Euro­pean set­tle­ment, and teach­es you about the shy bandi­coots and diverse plants that thrive in the swampy ter­rain near the creek bed.
Keep your ears and eyes peeled for the wildlife that lives in the area, espe­cial­ly the wild west­ern grey kan­ga­roos, yel­low-tailed black cock­a­toos, superb fairy wrens, and mul­ti-coloured rain­bow lorikeets.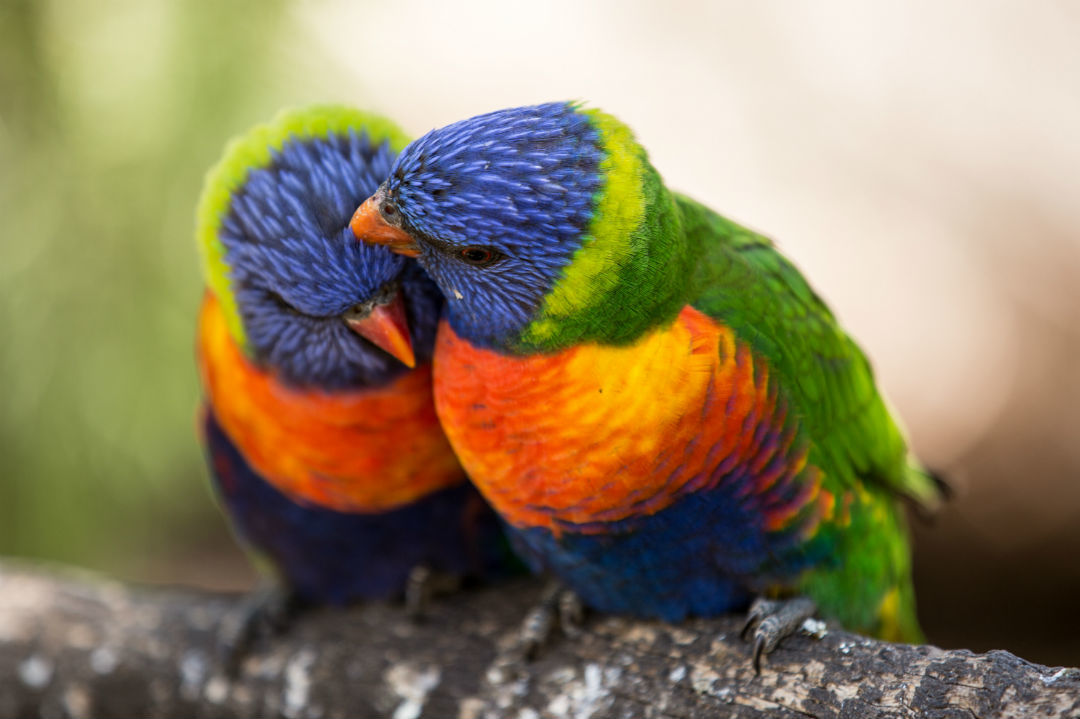 4. Water­fall Gul­ly to Mount Lofty Sum­mit Trail
Bring a bot­tle of water and gear your­self up for this more stren­u­ous walk. Along the way, the app will tell you about crit­ters like the sleepy koalas in the tree tops, the chat­ter­ing grey fan­tail birds, the laugh­ing kook­abur­ras, and the small group of south­ern brown bandi­coots in Wilson's Bog.
When you get to Sec­ond Falls you'll learn that this spot is a favourite place for the sul­phur-crest­ed cock­a­too. Trust us, you'll hear them long before you see them fly­ing above. And you'll also learn the his­to­ry behind Chi­na­mans Hut.
Note: this trail will be under repair until Sep­tem­ber 2018 as work is done to fix the dam­age from the 2016 storms. There are detours in place on week­days, but it's busi­ness as usu­al on weekends.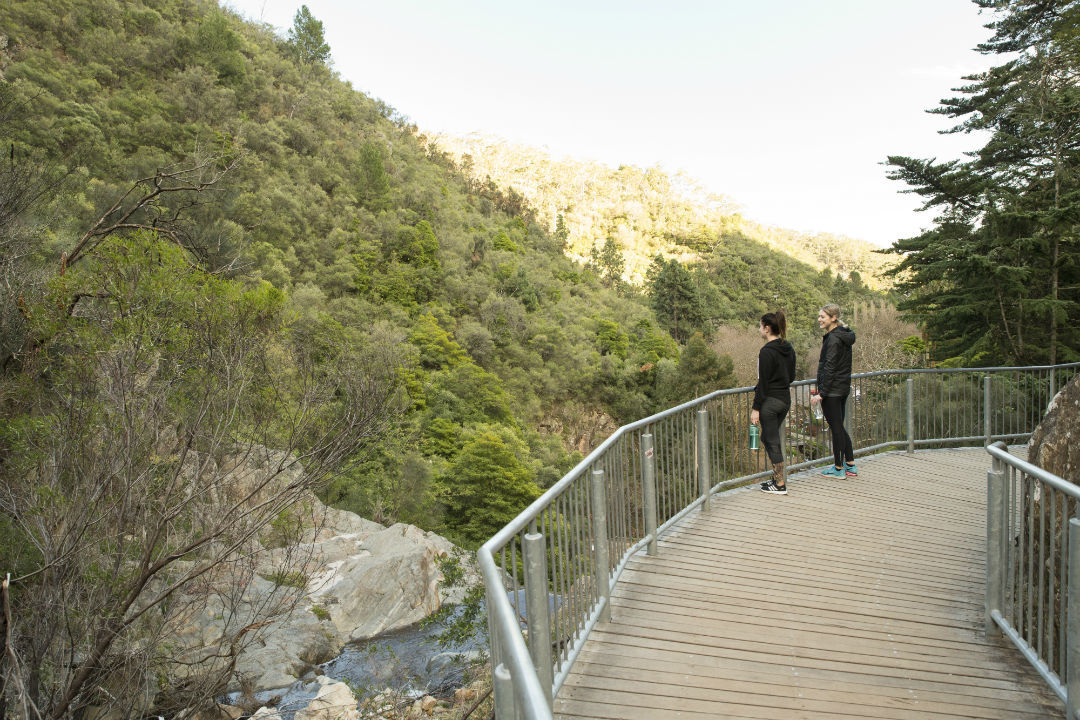 5. Cle­land Wildlife Park
Want to get up close and per­son­al with some of Australia's most icon­ic species? Cle­land Wildlife Park isn't just a tourist attrac­tion, it's a per­fect spot for SA locals to vis­it too.
We know it'll be hard, but while you're ador­ing the cute and cud­dly crea­tures or star­ing with intrigue at the rep­tiles, take a sec­ond to check your phone for an app alert bring­ing you inter­est­ing facts about these mag­nif­i­cent species. For instance, did you know that after female emus lay their eggs they wan­der off to find a new mate, while the male sits on the eggs until they hatch eight weeks later?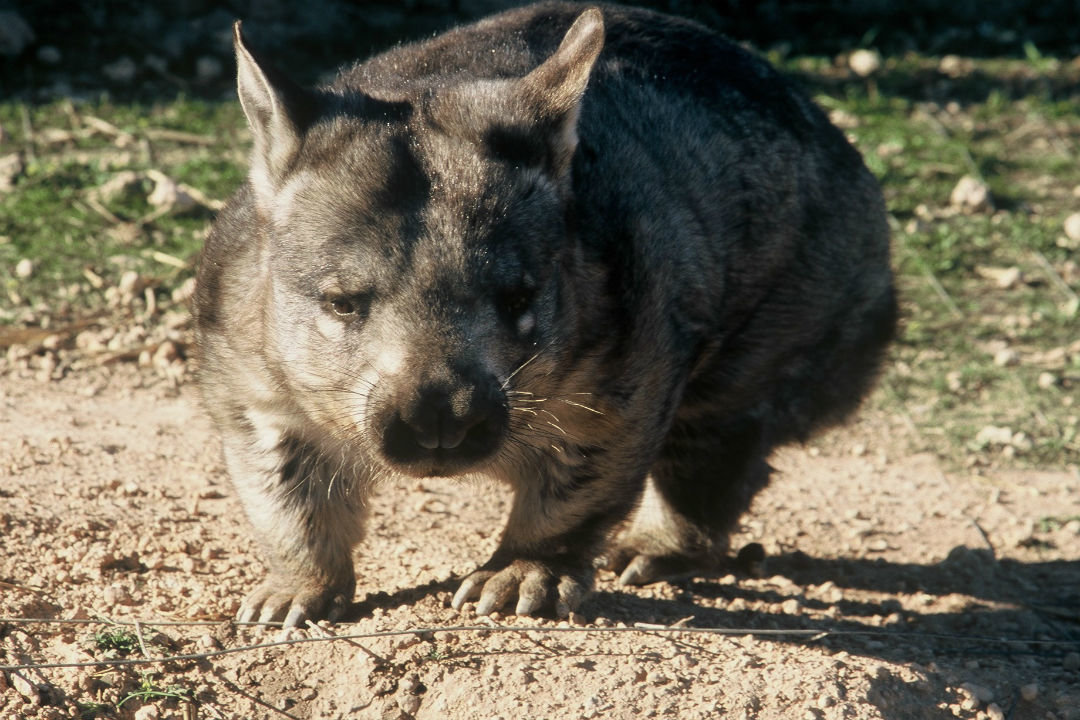 6. Mount Lofty Summit
Last but not least, the app will guide you around Mount Lofty Sum­mit itself. The moun­tain is Adelaide's high­est peak, at 710 metres above sea lev­el. The sum­mit is the place to be if you're after breath­tak­ing panoram­ic views over Adelaide.
The sum­mit com­plex fea­tures a Vis­i­tor Infor­ma­tion Out­let, a gift shop and the Sum­mit Restau­rant and Café – the per­fect spot to stop and rest your legs after a day of exploring.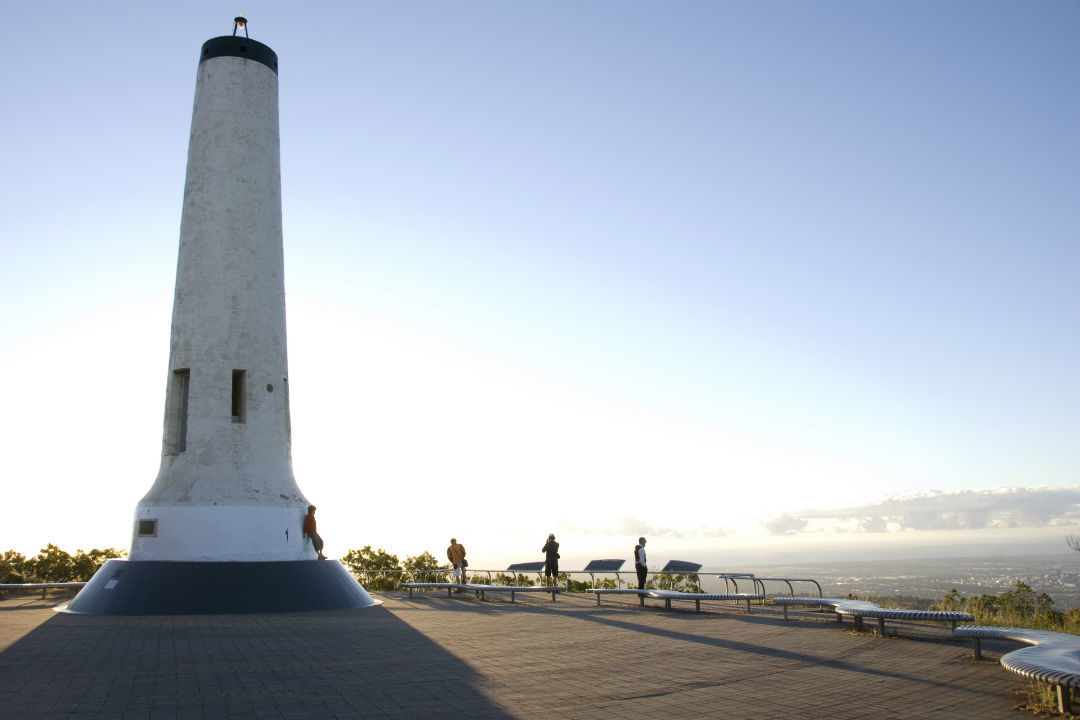 About the Mount Lofty Precinct app
The Mount Lofty Precinct app is avail­able for free down­load from the App Store (iOS) and Google Play (Android).
Once installed, it will prompt you to allow push noti­fi­ca­tions and GPS func­tions and to switch on loca­tion ser­vices. Fol­low these instruc­tions to set up your phone to max­imise your time in the precinct.
The app includes:
self-guid­ed walk­ing tours
an inter­ac­tive map to help you nav­i­gate around the precinct and plan your per­fect day out
local hot spots, includ­ing near­by restau­rants, cafes, facil­i­ties and oth­er landmarks
push noti­fi­ca­tions with infor­ma­tion about native ani­mals and plants along the trails
a search tool to help you find your favourite ani­mals and plants
Chi­nese trans­la­tion at the click of a button.
But wait, there's more…
If you like the idea of tak­ing a self-guid­ed tour using your smart­phone, some of South Australia's oth­er out­door attrac­tions have sim­i­lar apps, including:
So why not install them before you embark on your next adventure?
Editor's note: It's not often that we encour­age you to get out in nature and stay glued to your mobile phone, but if it helps you get a bet­ter under­stand­ing of the nat­ur­al world around you – like these apps will – then we're all for it.
For more ways to enjoy the amaz­ing parks and out­door spaces that SA has to offer, check out our library ofthings to see and do.
---
This con­tent was pro­duced in part­ner­ship with Good Living
Subscribe to get more insider tips delivered to your inbox each month