See the latest photos of water in Kati Thanda-Lake Eyre National Park
Water in Lake Eyre/Kati Thanda is an amazing sight. Check out these recent pics from park insider Tony Magor.
You may have heard the news that there's water in Australia's largest salt lake, Kati Thanda/Lake Eyre (which sits within Kati Thanda-Lake Eyre National Park), following heavy outback rains earlier this year.

Here's everything you need to know.
Where is Kati Thanda-Lake Eyre National Park?
Located about 750 km north of Adelaide, the north lake itself measures a whopping 144 km long by 77 km wide, and is the lowest point in Australia.
The 1.2 million square km catchment area is one of the largest interior drainage basins in the world and covers a sixth of the Australian continent.
Kati Thanda/Lake Eyre is comprised of 2 lakes – the much larger northern lake and the smaller southern lake. The 2 lakes are connected to each other through a narrow channel known as the Goyder Channel.
What's special about Kati Thanda-Lake Eyre National Park?

The harsh Australian desert environment means the lake sits dry most of the time. On average every 8 years or so flood waters from inland Queensland flow down river systems such as the Diamantina River, Cooper Creek and Warburton Creek and enter into Lake Eyre North. However some level of flooding has occurred every year since 2009.

Is there currently any water in Kati Thanda-Lake Eyre?
In early May 2022 National Parks and Wildlife Service staff flew over Kati Thanda-Lake Eyre and report that there is 60% coverage on the south lake and 50% coverage on the north lake, although this is very shallow in places. There is no inflow from Warburton down the groove and the coverage is all from local rain.
See how the lakes appeared in a fly-over of Kati Thanda-Lake Eyre south, Belt Bay, and up the west side of Kati Thanda-Lake Eyre north: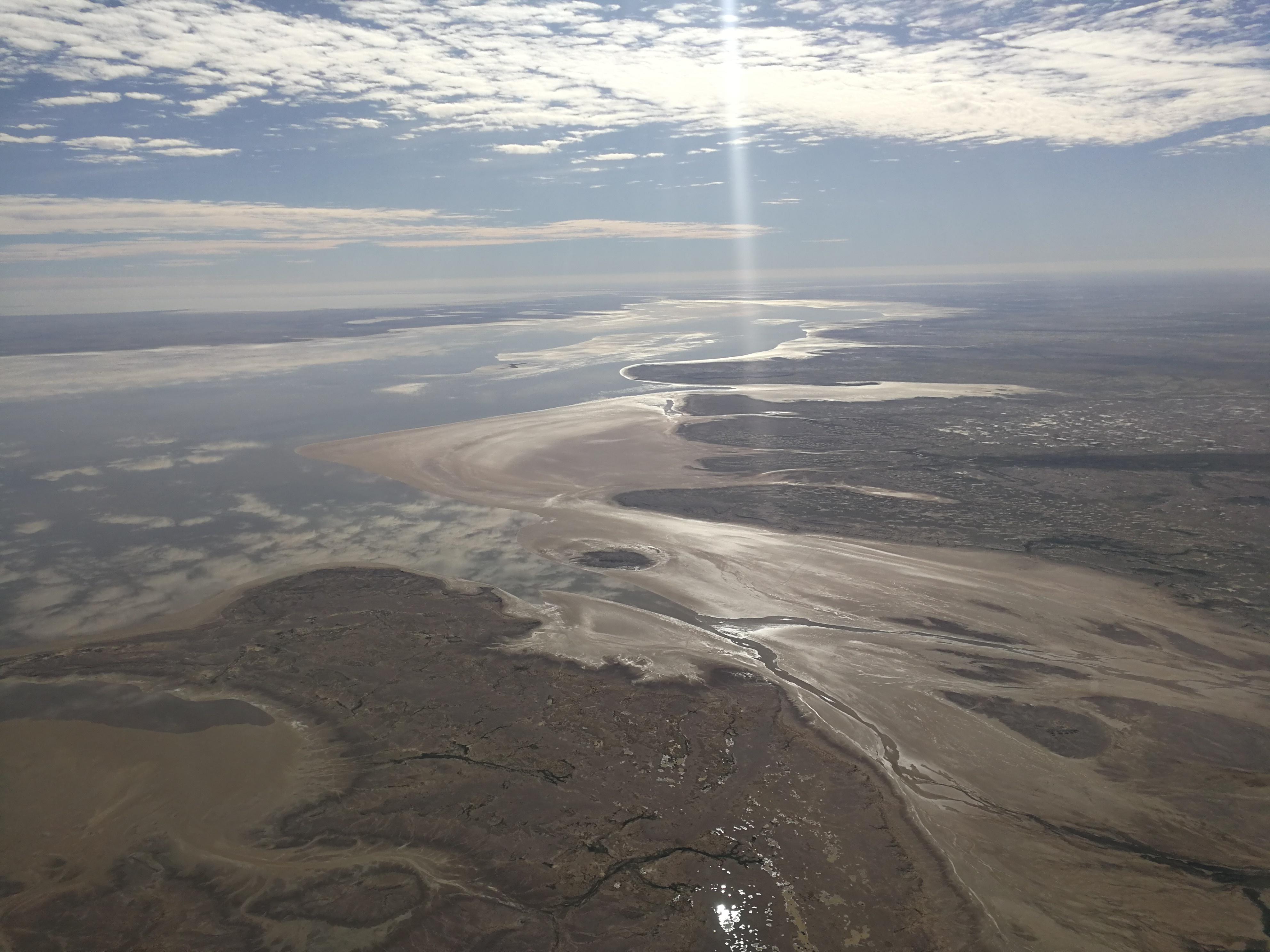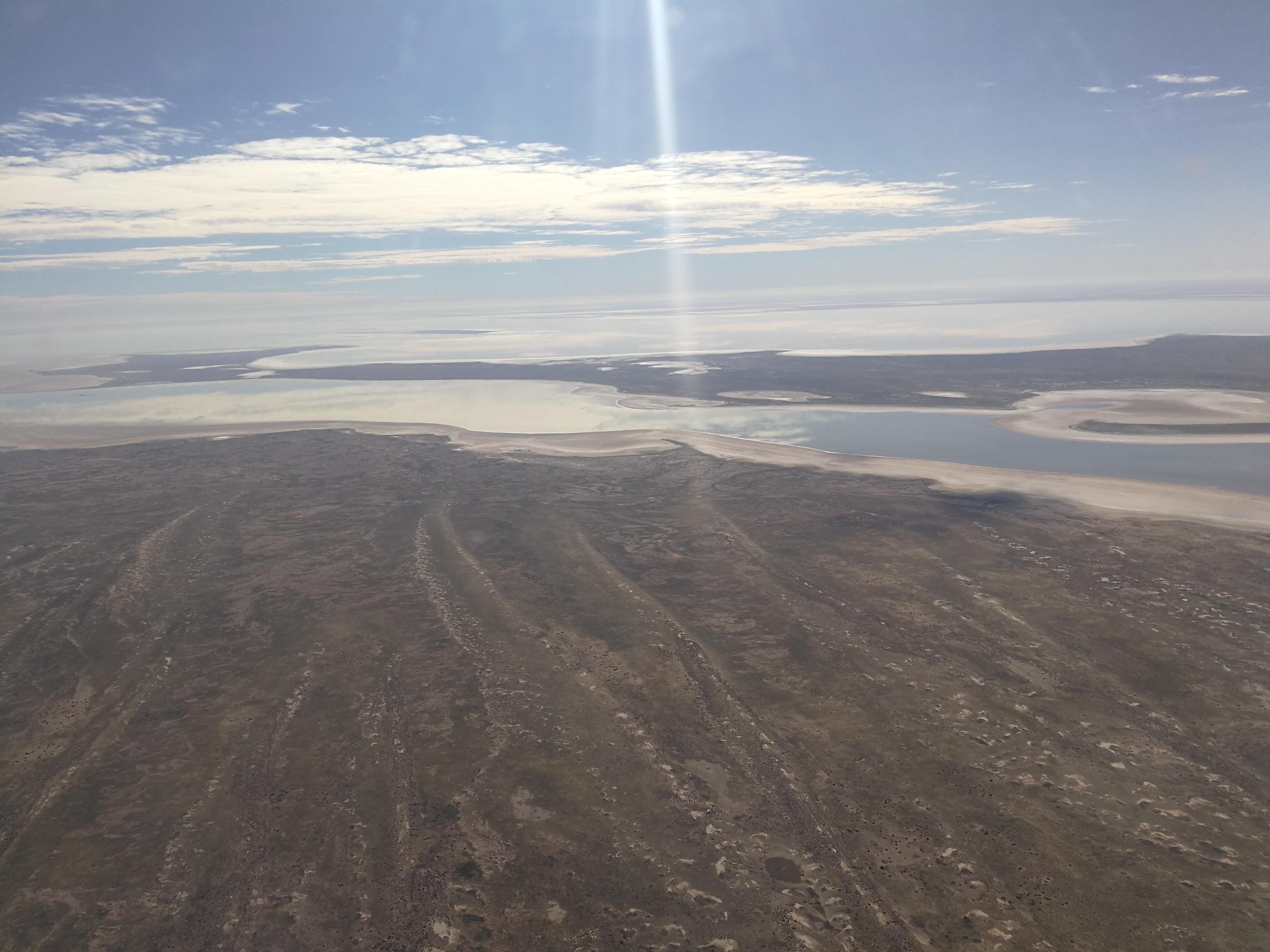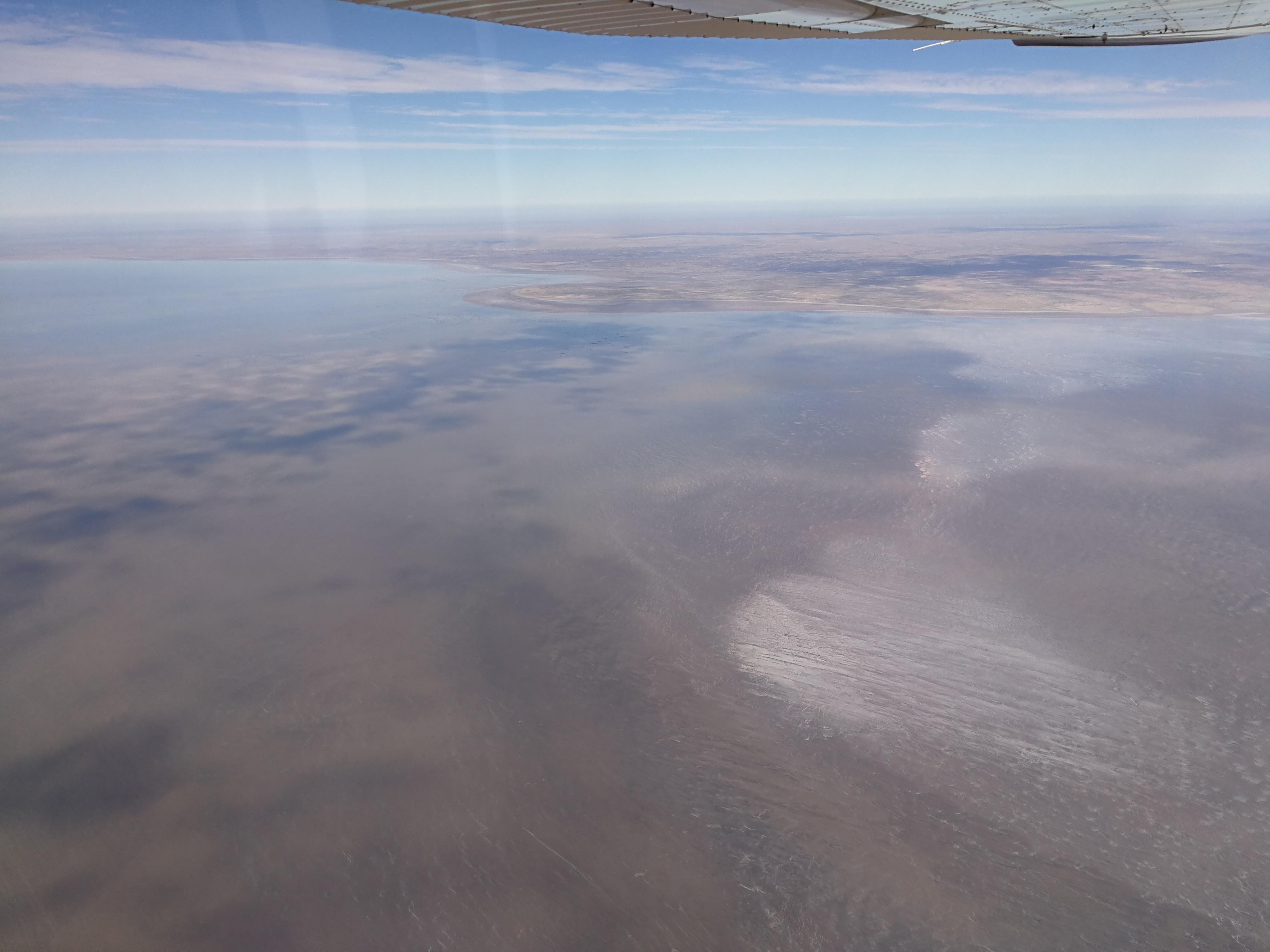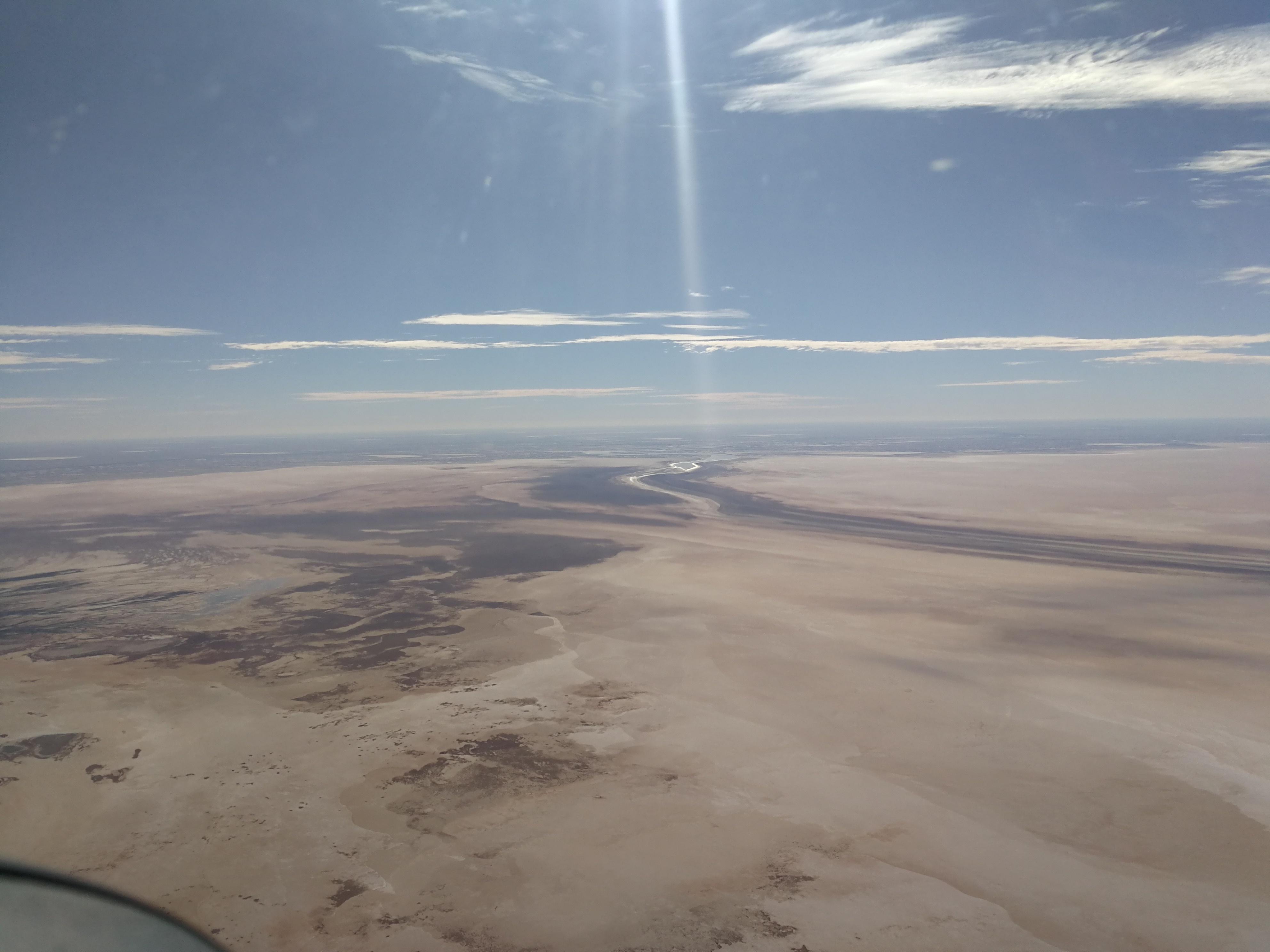 Is there any more water coming to Kati Thanda-Lake Eyre?
Both the Diamantina River that historically provides 75% of Lake Eyre's water and the Cooper Creek have no current flood warnings.
The Georgina-Eyre catchment has a minor to moderate flooding warning in its northern section, however the rain that has fallen so far is nowhere near the same amount as 2010 and 2011. So it is uncertain if this will reach the lake.
Although it has been a mild summer, evaporation rates are still high but with a small inflow, water coverage should be sustained for a number of months.
While monsoon activity still occurs in the north of Australia, there is always the chance of further large rains in the catchment. One ex-tropical cyclone in the right part of the catchment could significantly increase water coverage on the lake in 2022.
Are there many birds in Kati Thanda-Lake Eyre?
Local tour operators have sighted flocks of pelicans in the area, but significant more water flows are required to get large numbers of birds back to the lake and its tributaries.
What's the best way to see Kati Thanda-Lake Eyre?
From the land, water can only be seen from Lake Eyre (South)/Kati Thanda lookout along the Oodnadatta Track.
The Public Access Routes (PARs) managed by the Pastoral Board that lead to Halligan Bay Point are currently open, but Level Post Bay is currently closed. However, visitors will not see water from these locations. Visitors are reminded to check the Desert Parks Bulletin for when these PARs open.
The best way to see the lake is from the air. As the water levels drop and salinity increases, the water in some sections of the lake may take on a pink tinge which is spectacular to see.
The colours in the water, the different light depending on the direction you take photos, the salt patterns and the salt formations make a flight over the lake a must-do for anyone visiting the area.
Find out more about visiting South Australia's desert parks. You might also like to visit these desert hotspots on the way.
This story was originally posted in July 2019 and has been updated with new information and images from early May 2022.
Comments
Log in to Disqus, Facebook, Twitter or Google to make a comment. If you would prefer not to log in you can still make a comment by selecting 'I'd rather post as a guest' after entering your name and email address.
This commenting service is powered by Disqus. Disqus is not affliated with the Department for Environment and Water