10 true crabs to spot in South Australia
---
---
Find out about 10 true crabs you're like­ly to see in SA waters and why we keep refer­ring to them as ​'true' crabs.
---
Crabs belong to the large group of ani­mals called Decapo­da, which means ten-foot­ed. Decapo­da is an all-encom­pass­ing term for about 8,000 species of crustaceans.
'True' crabs have ten legs – eight walk­ing legs and two grasp­ing claws and walk side­ways, where­as sev­er­al oth­er crab-like groups like her­mit crabs, squat lob­sters, and porce­lain crabs dif­fer in legs or movement.
Here's 10 species of true crabs you're most like­ly to spot in South Australia.
1. Black-fin­gered crab
This crab is the largest shore crab species in Aus­tralia. They can be found across south­ern Aus­tralia and north­ern New Zealand.
Research has shown that black-fin­gered crabs are strong­ly asso­ci­at­ed with their ​'home' rock and do not move far from it dur­ing their lifetime.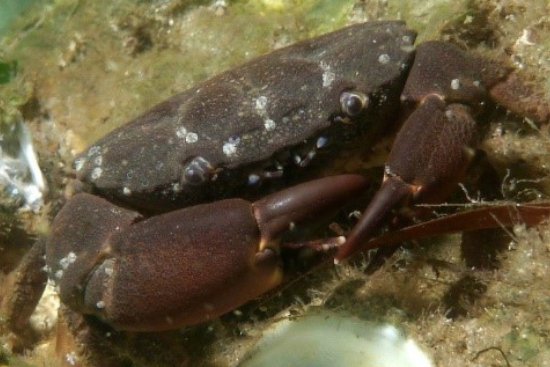 2. Pur­ple mot­tled shore crab
This is a com­mon species found along SA's rocky shores.
The hard shell cov­er­ing a crab body is known as a cara­pace. The cara­pace is shed reg­u­lar­ly, known as moult­ing, for the crab to grow.
The pur­ple mot­tled shore crab's cara­pace is squar­ish with round­ed edges.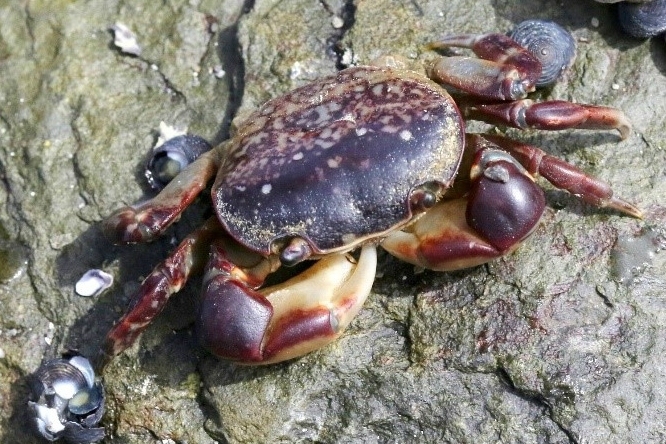 ---
This con­tent was pro­duced in part­ner­ship with Good Living
Subscribe to get more insider tips delivered to your inbox each month