4 fun things to do at Adelaide's bird sanctuary
---
---
Spring has sprung, so migra­to­ry birds are now flock­ing to the bird sanc­tu­ary. Explore it best with these ideas.
---
The coastal wet­lands edg­ing the Gulf of St Vin­cent just north of Ade­laide is easy to look past. But the area is spe­cial – it's being con­served and pro­tect­ed as the Ade­laide Inter­na­tion­al Bird Sanc­tu­ary.
Ade­laide Inter­na­tion­al Bird Sanctuary
The bird sanc­tu­ary is one of South Aus­trali­a's most impor­tant habi­tats for migra­to­ry shore­birds and is one of the longest con­tin­u­ous coastal reserves.
Every year dur­ing the warmer months, more than 27,000 shore­birds trav­el from as far away as Alas­ka and north­ern Asia to Adelaide's north­ern coast­line to bask in the heat, feed on the mud­flats and salt­marsh­es, and roost in the shel­tered seclu­sion and the vast open spaces of the bird sanctuary.
So flut­ter down to the bird sanc­tu­ary dur­ing the warmer months and see what the fuss is about. Here are four top ways to explore it:
1. Kayak­ing at St Kilda
Bring your own kayak or hire one and spend the day explor­ing St Kil­da on the water. One loca­tion to launch your kayak from is the bank of St Kil­da Bay, close to the St Kil­da Beach Hotel.
Kayak around the man­groves and see if you can spot any birds, such as the roy­al spoon­bill, hid­ing amongst the thick branch­es search­ing for snacks. Then pad­dle out near the St Kil­da play­ground pirate ship to spot the sooty oys­ter­catch­er and black-winged stilt.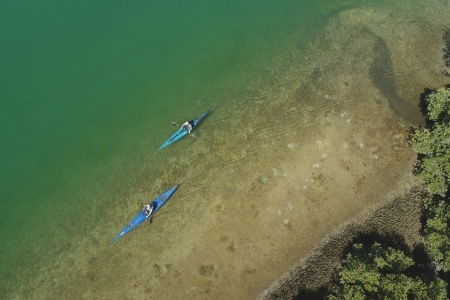 2. Snorkelling at Port Gawler
Grab your snorkelling gear and float around Port Gawler's mangroves.
Above water, you'll spot herons, blue wrens, pacif­ic gulls, oys­ter­catch­ers, the ubiq­ui­tous ibis, and black swans.
When you dip your head below the water's sur­face you'll uncov­er a whole new world and be greet­ed by colour­ful anemones, colo­nial seasquirts, crabs, prawns, fish and rays.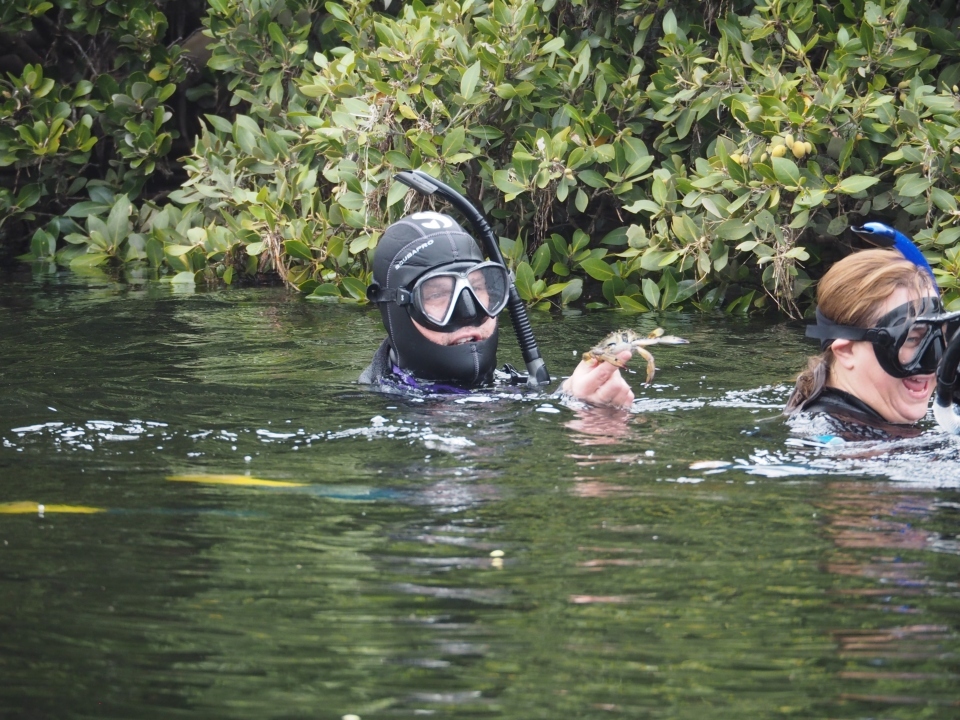 3. Bird­ing at Thomp­son Beach
Pack some snacks and drink­ing water, then head to Thomp­son Beach for a morn­ing of migra­to­ry bird watching.
Between Octo­ber and April is the per­fect time to spot thou­sands of migra­to­ry shore­birds enjoy­ing SA life. You might even spot crit­i­cal­ly endan­gered species like the east­ern curlew or the orange legged rud­dy turn­stone.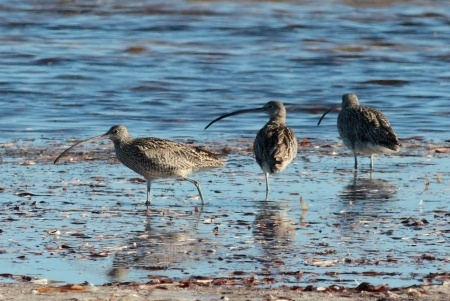 Remem­ber to have the binoc­u­lars handy, or even a spot­ting scope so you can look the birds in the eye, and down­load the Birds SA Thomp­son Beach check­list before you go.
4. Wildlife pho­tog­ra­phy along the coast
Get your inner wildlife pho­tog­ra­ph­er ready, as it's not just the shore­birds that call the bird sanc­tu­ary home.
Bush birds, hawks, rap­tors and the bit­ter­bush blue but­ter­fly can be seen flap­ping through the sky. You also might spot a stumpy lizard or anoth­er scaly species pit­ter-pat­ter­ing along the coast.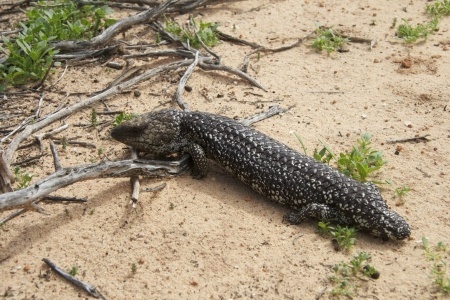 Check out our tips for wildlife pho­tog­ra­phy to get some inspiration.
The Ade­laide Shore­bird and Dol­phin Fes­ti­val is on through­out Novem­ber – a per­fect oppor­tu­ni­ty to explore the Ade­laide Inter­na­tion­al Bird Sanc­tu­ary and Ade­laide Dol­phin Sanc­tu­ary as they come togeth­er for Park of the Month. Check the web­siteto see what's in store.
This sto­ry was orig­i­nal­ly post­ed in Novem­ber 2017.
---
This con­tent was pro­duced in part­ner­ship with Good Living
Subscribe to get more insider tips delivered to your inbox each month