Take a walk in Belair National Park: the Waterfall Hike
---
---
Explore a new walk­ing trail each month in one of South Australia's nation­al parks. Here's one to try next.
---
The Water­fall Hike is one of the more chal­leng­ing hikes in Belair Nation­al Park. Locat­ed a short 20-minute car trip or 35-minute train ride from the Ade­laide CBD, Belair Nation­al Park offers a revi­tal­iz­ing escape only a stone's throw away.
Start­ing at the Pines Carpark, this 6.5 km Water­fall Hike loop will take you rough­ly 3 hours to complete.
Although the hike is quite chal­leng­ing, you will be reward­ed with spec­tac­u­lar views of the rocky escarp­ment of the upper and low­er water­falls, which flow sea­son­al­ly after heavy win­ter rains. You will also pass through the echo tun­nel on your way up.
Along with great views, you can expect to wind your way through beau­ti­ful bush­land that har­bors our icon­ic wildlife.
The trail is home to cud­dly koalas and inquis­i­tive echid­nas, and you may even be lucky enough to see the endan­gered south­ern brown bandi­coot dash­ing across your path.
If you find your­self here in spring you will be treat­ed to a pletho­ra of wild­flow­ers includ­ing large-leaved bush peas and hairy pink-bells. If you keep your eyes peeled, you can also find many species of orchids tucked away, includ­ing the icon­ic nod­ding greenhood.
Your fur­ry friends are also wel­come to join you on this hike as Belair Nation­al Park is a dog-friend­ly nation­al park. Just make sure you keep your dog on a lead no more than 2 m long and stick to the des­ig­nat­ed walk­ing trails.
Learn more about explor­ing nation­al parks with your dog in our sto­ry: Every­thing you need to know about tak­ing dogs in SA's nation­al parks.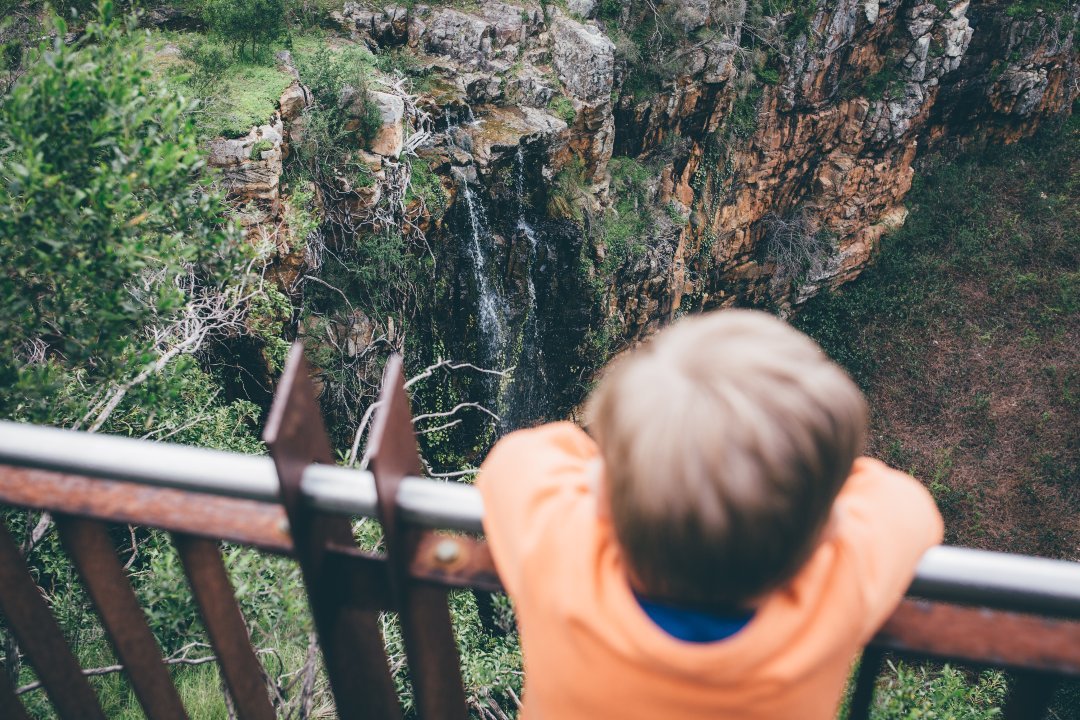 Get­ting there
The main entrance for Belair Nation­al Park is off of Upper Sturt Road in Belair.
Before you go, down­load the park map via the Nation­al Parks and Wildlife Ser­vice SA web­site or down­load it on the Aven­za Map App. This app uses your phone's in-built GPS to place your loca­tion direct­ly onto the map.
Read our sto­ry to learn how it works.
What else can you do in Belair Nation­al Park?
There are so many things to see and do in Belair Nation­al Park:
Vis­it Old Gov­ern­ment House
The sum­mer res­i­dence of South Australia's ear­ly gov­er­nors, Old Gov­ern­ment House sits in the heart of Belair Nation­al Park.
The house is an excel­lent exam­ple of Vic­to­ri­an archi­tec­ture and is set amongst mag­nif­i­cent gardens.
Old Gov­ern­ment House is open the first and third Sun­day of each month and pub­lic hol­i­days, from 1 to 4pm. A gold coin dona­tion is asked upon entry.
You can even take a guid­ed tour of the build­ings and sur­round­ing her­itage gar­dens. Tours are run by the ​'Friends of Old Gov­ern­ment House' vol­un­teer group on the first and third Sun­days of every month, by appointment.
Moun­tain biking
For those who are a lit­tle more thrill-seek­ing, why not take on one of the moun­tain bik­ing trails and explore the park by bike?
Spe­cial­ly des­ig­nat­ed shared-use trails allow you to explore the park from a dif­fer­ent perspective.
There are two moun­tain bik­ing trails for you to try. The Micro­carpa Loop Trail takes you through one of the most diverse and best-pre­served wood­land areas remain­ing in the Mount Lofty Ranges, while the Adven­ture Loop Trail is more chal­leng­ing and sends you climb­ing from The Val­ley Road up Queen Jubilee Dri­ve to the north­east cor­ner of the park. The loop then descends along a tight and tech­ni­cal sin­gle track sec­tion into the valley.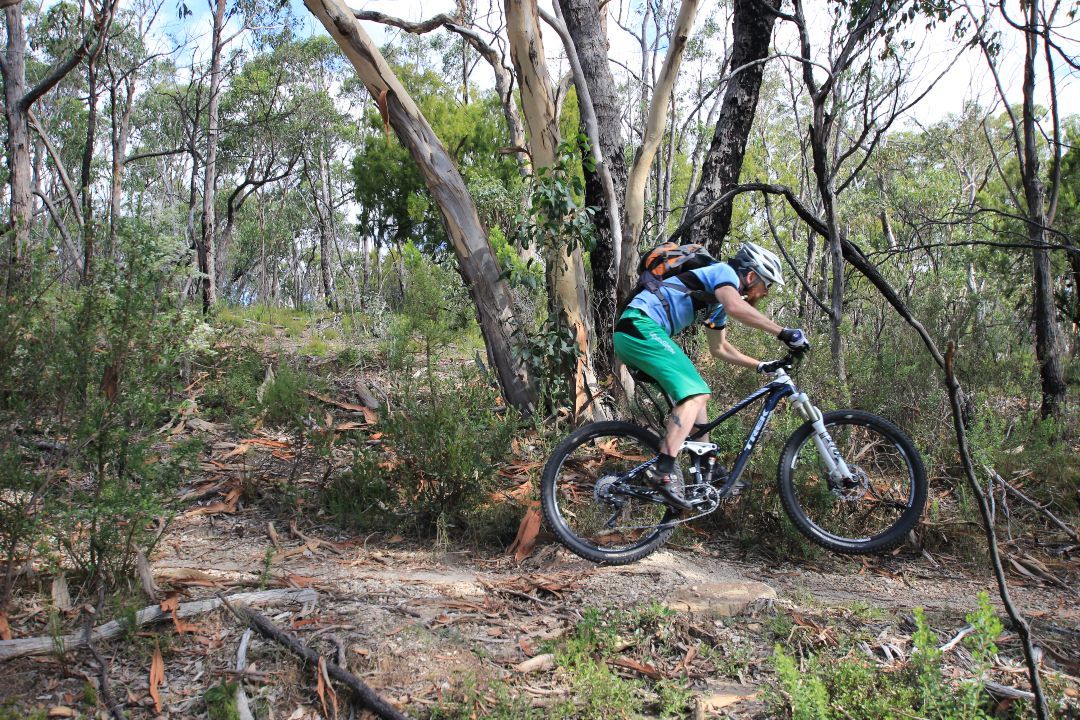 Play­space
Let the kids run wild on the adven­ture play­ground. There is plen­ty of play­ground equip­ment, includ­ing tun­nels and a wood­en fort, per­fect for a game of chasey or hide-and-seek.
There's even a food truck for the adults to grab a cof­fee – it's gen­er­al­ly open week­ends, pub­lic hol­i­days and school hol­i­days from 10.30 am to 3.30 pm.
Belair Nation­al Park isNation­al Parks and Wildlife Ser­vice South Australia'sPark of the Month for Octo­ber. Read our blogs on How to spend a day in Belair Nation­al ParkandRanger Tips: Belair Nation­al Park.
---
This con­tent was pro­duced in part­ner­ship with Good Living
Subscribe to get more insider tips delivered to your inbox each month