Take a walk in Belair National Park: the Waterfall Hike
Explore a new walking trail each month in one of South Australia's national parks. Here's one to try next.
The Waterfall Hike is one of the more challenging hikes in Belair National Park. Located a short 20-minute car trip or 35-minute train ride from the Adelaide CBD, Belair National Park offers a revitalizing escape only a stone's throw away.
Starting at the Pines Carpark, this 6.5 km Waterfall Hike loop will take you roughly 3 hours to complete.
Although the hike is quite challenging, you will be rewarded with spectacular views of the rocky escarpment of the upper and lower waterfalls, which flow seasonally after heavy winter rains. You will also pass through the echo tunnel on your way up.
Along with great views, you can expect to wind your way through beautiful bushland that harbors our iconic wildlife.
The trail is home to cuddly koalas and inquisitive echidnas, and you may even be lucky enough to see the endangered southern brown bandicoot dashing across your path.
If you find yourself here in spring you will be treated to a plethora of wildflowers including large-leaved bush peas and hairy pink-bells. If you keep your eyes peeled, you can also find many species of orchids tucked away, including the iconic nodding greenhood.
Your furry friends are also welcome to join you on this hike as Belair National Park is a dog-friendly national park. Just make sure you keep your dog on a lead no more than 2 m long and stick to the designated walking trails.
Learn more about exploring national parks with your dog in our story: Everything you need to know about taking dogs in SA's national parks.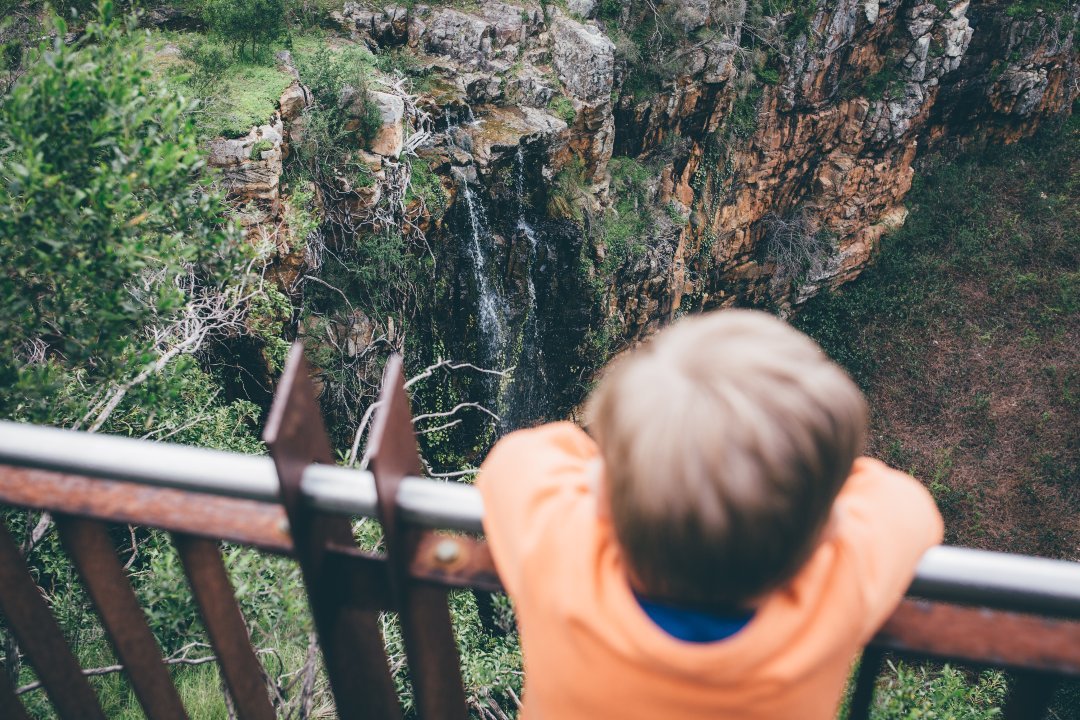 Getting there
The main entrance for Belair National Park is off of Upper Sturt Road in Belair.
Before you go, download the park map via the National Parks and Wildlife Service SA website or download it on the Avenza Map App. This app uses your phone's in-built GPS to place your location directly onto the map.
Read our story to learn how it works.
What else can you do in Belair National Park?
There are so many things to see and do in Belair National Park:
Visit Old Government House
The summer residence of South Australia's early governors, Old Government House sits in the heart of Belair National Park.
The house is an excellent example of Victorian architecture and is set amongst magnificent gardens.
Old Government House is open the first and third Sunday of each month and public holidays, from 1 to 4pm. A gold coin donation is asked upon entry.
You can even take a guided tour of the buildings and surrounding heritage gardens. Tours are run by the 'Friends of Old Government House' volunteer group on the first and third Sundays of every month, by appointment.
Mountain biking
For those who are a little more thrill-seeking, why not take on one of the mountain biking trails and explore the park by bike?
Specially designated shared-use trails allow you to explore the park from a different perspective.
There are two mountain biking trails for you to try. The Microcarpa Loop Trail takes you through one of the most diverse and best-preserved woodland areas remaining in the Mount Lofty Ranges, while the Adventure Loop Trail is more challenging and sends you climbing from The Valley Road up Queen Jubilee Drive to the northeast corner of the park. The loop then descends along a tight and technical single track section into the valley.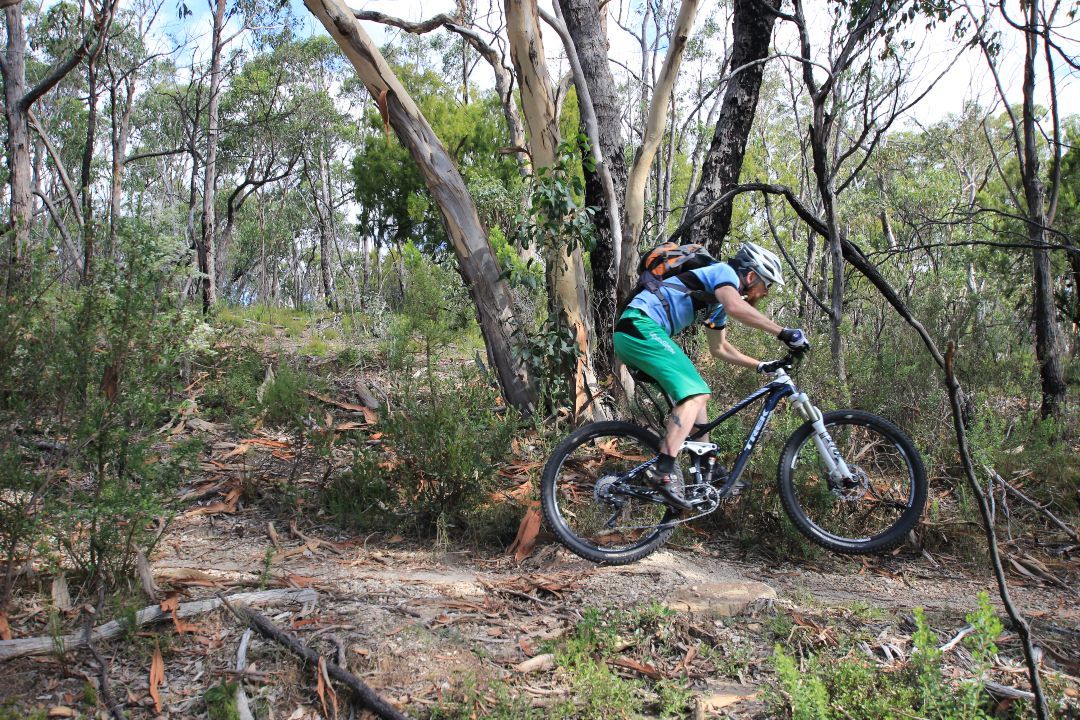 Playspace
Let the kids run wild on the adventure playground. There is plenty of playground equipment, including tunnels and a wooden fort, perfect for a game of chasey or hide-and-seek.
There's even a food truck for the adults to grab a coffee – it's generally open weekends, public holidays and school holidays from 10.30 am to 3.30 pm.
Belair National Park isNational Parks and Wildlife Service South Australia'sPark of the Month for October. Read our blogs on How to spend a day in Belair National ParkandRanger Tips: Belair National Park.
Comments
Log in to Disqus, Facebook, Twitter or Google to make a comment. If you would prefer not to log in you can still make a comment by selecting 'I'd rather post as a guest' after entering your name and email address.
This commenting service is powered by Disqus. Disqus is not affliated with the Department for Environment and Water