Your guide to the unique autumn orchids blooming in Hale Conservation Park
---
---
Ven­ture to this Ade­laide Hills park for an autumn treat. Here's what you need to know about these del­i­cate orchids.
---
If you ven­ture into Hale Con­ser­va­tion Park near Williamstown in the Ade­laide Hills, you might be in for a tiny sur­prise – a unique autumn-flow­er­ing orchid is in full bloom.
The parson's bands orchid, also known as Eri­ochilus cucul­la­tus, is cur­rent­ly flow­er­ing on-park with bush­walk­ers report­ing recent sightings.
While most orchids flower in spring, Hale Con­ser­va­tion Park gives flo­ra-lovers an advanced-screen­ing when these del­i­cate orchids emerge each autumn.
There's lots to love about parson's bands. Here are four things you might be inter­est­ed to learn more about:
1. Its name
The detail and colour on this flower is incred­i­ble, with the name ​'parson's bands' refer­ring to its white lat­er­al sepa­ls that resem­ble a cler­i­cal collar.
Close-up this flower looks very ani­mat­ed, like an angry lit­tle war­rior try­ing to scare someone.
2. When it appears
Parson's bands orchids emerge after the first autumn rains, send­ing their flower up first, fol­lowed by the tiny ground-hug­ging, heart-shaped leaf.
Although it's com­mon through­out the Ade­laide Hills, it is the only orchid of the Eri­ochilus genus record­ed in the area.
If you want to see it for your­self, don't wait too long. This orchid only flow­ers in autumn, and dis­ap­pears once the cold and wet weath­er of win­ter begins.
3. What oth­er orchids you can find in autumn
Oth­er autumn flow­er­ing orchids in the area include mos­qui­to orchids (Acianthus pusil­lus), fringed hare orchids (Lep­orel­la fim­bri­a­ta) and com­mon midge orchids (Corunastylis sp).
4. How you can help
Vis­i­tors to Hale Con­ser­va­tion Park are encour­aged to stick to walk­ing trails to ensure they don't acci­den­tal­ly step on this very del­i­cate and frag­ile plant.
And if you spot it? Let Nation­al Parks and Wildlife Ser­vice rangers know. Doc­u­ment­ing where this unique orchid is found helps rangers to learn more about it and where it loves to grow.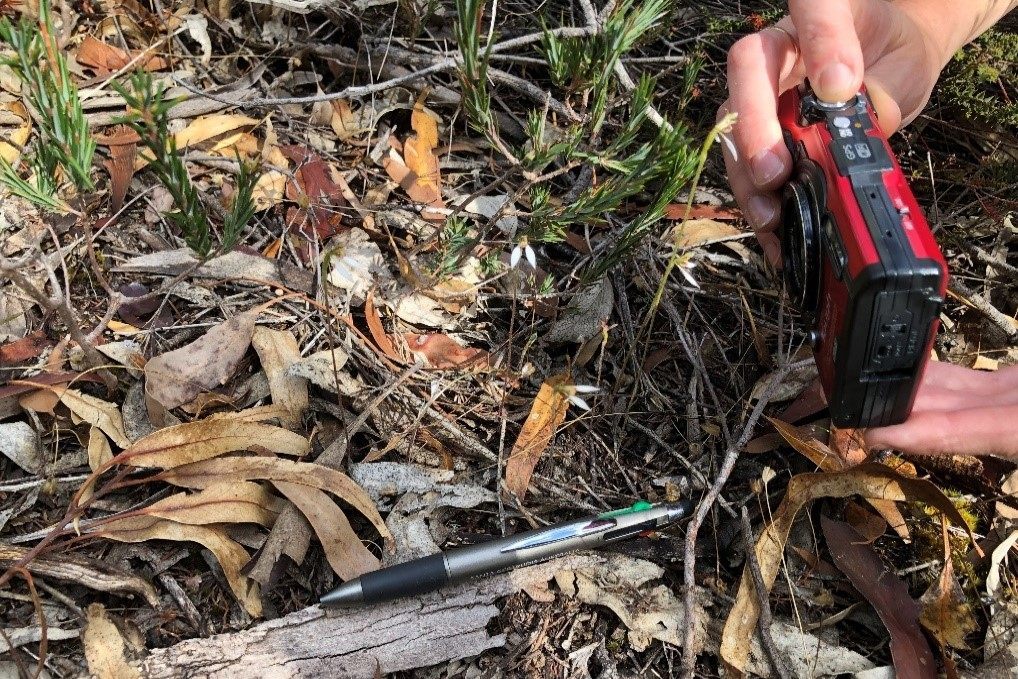 If you love flow­ers, you'll love our sto­ries:5 stun­ning orchids to look for in South Aus­traliaandWhere to find wild­flow­ers in South Aus­tralia.
(Main image cour­tesy of Ais­linn McAleer, Nation­al Parks and Wildlife Service)
---
This con­tent was pro­duced in part­ner­ship with Good Living
Subscribe to get more insider tips delivered to your inbox each month