Improving visitor access to popular national parks
Work is underway to give national park visitors easier access to some of Adelaide's popular park sites.

This includes increased car parking capacity at key sites, improving the visitor experience and improving visitor safety.
Morialta Conservation Park in Adelaide's east and Mark Oliphant Conservation Park in the Adelaide Hills are the first projects to receive funding.
Works at Morialta Conservation Park
Nestled 8 km east of Adelaide, Morialta Conservation Park is home to the popular Mukanthi Nature Play Space, which was opened in 2017.

The new nature play space rapidly drew in the crowds, putting pressure on the car park located adjacent to the site and forcing visitors' vehicles to spill onto neighboring streets.
To cater for the park's extra visitors, Parks 2025 funding will enable a temporary dirt car park (known as the overflow car park) located near the Mukanthi Nature Play Space to be formalised and connected to the existing bitumen car park on Stradbroke Road.
This will create one large sealed car park that occupies the footprint of the two existing car parks (the sealed car park and the overflow car park), but reconfigured to maximise the number of vehicles it can accommodate.
The new car park will have 100 clearly marked car park spaces, 2 bus drop-off and pick-up spaces, one entry driveway and 2 exit driveways.
New walking paths from the car park will be constructed, which will provide safer access for visitors to the nature play space and beyond.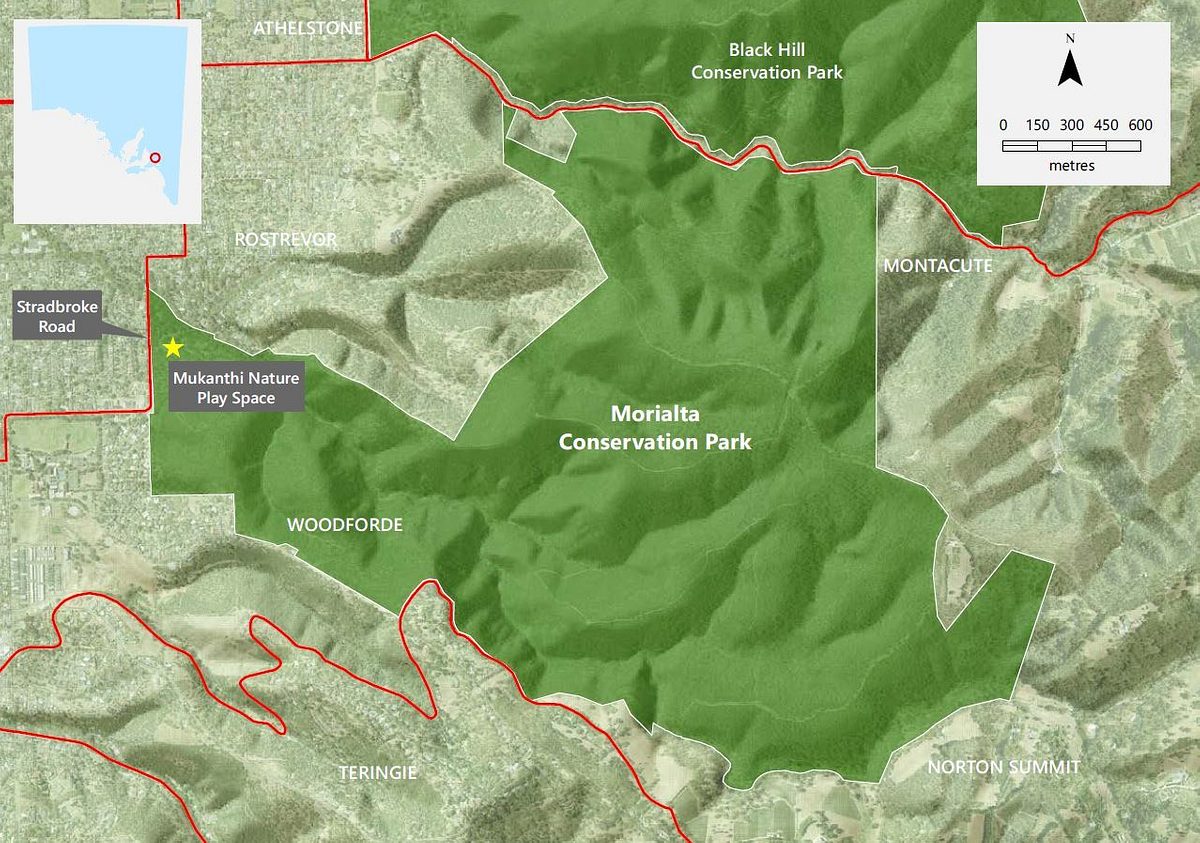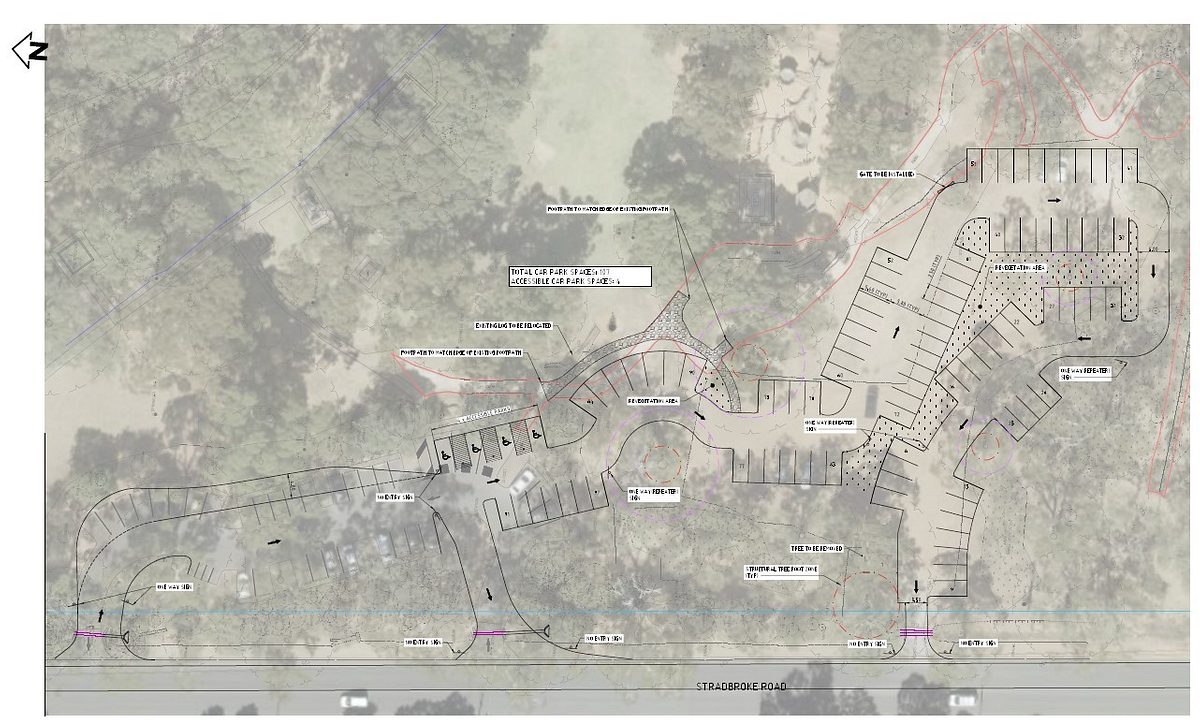 Snapshot of upgrades
A single sealed car park that accommodates 100 vehicles plus bus loading zones
New walking paths to provide safer access to the Mukanthi Nature Play Space
Estimated project timeline
November 2021
February 2022
May 2022

Construction works estimated to commence

August 2022

Estimated project completion
Note: this timeline is subject to change as the project progresses.
Mark Oliphant Conservation Park
An increase in visitation at Mark Oliphant Conservation Park in the Adelaide Hills in recent years has seen a greater demand on parking near the Scott Creek Road entrance at Longwood.

Working with the park's volunteers and local businesses, DEW will extend the existing car park by approximately 20 spaces, improve signage and provide better access to reach the surrounding walking trail network. The nearby picnic shelter will also be refurbished and a picnic table installed.
While construction is underway, alternative parking at this site will be limited. For the safety of all park visitors, and to avoid impacting our neighbours, we ask that during this temporary closure:
park visitors do not park along Scott Creek Road or on private property, including at neighbouring private businesses
park visitors do not park across gate entrances elsewhere in the park. These entrances need to be clear to allow for emergency access. Fines apply for blocking these access points.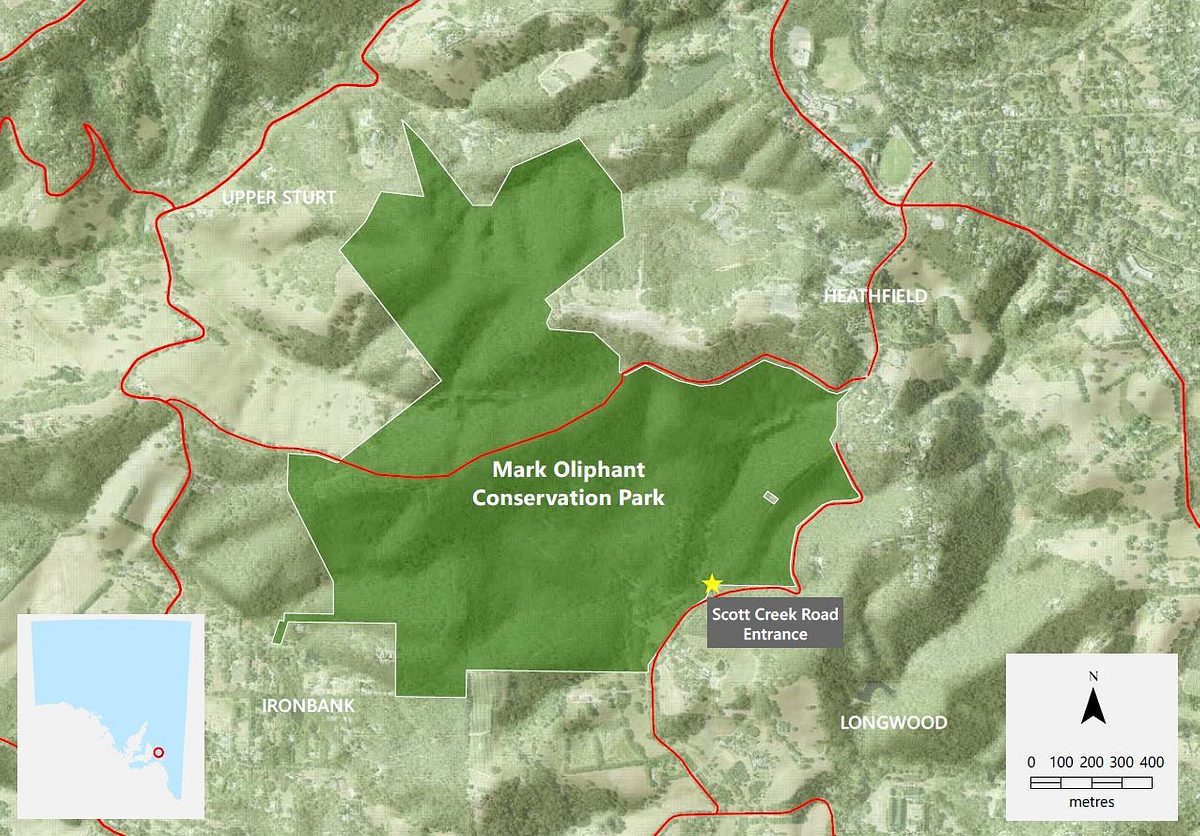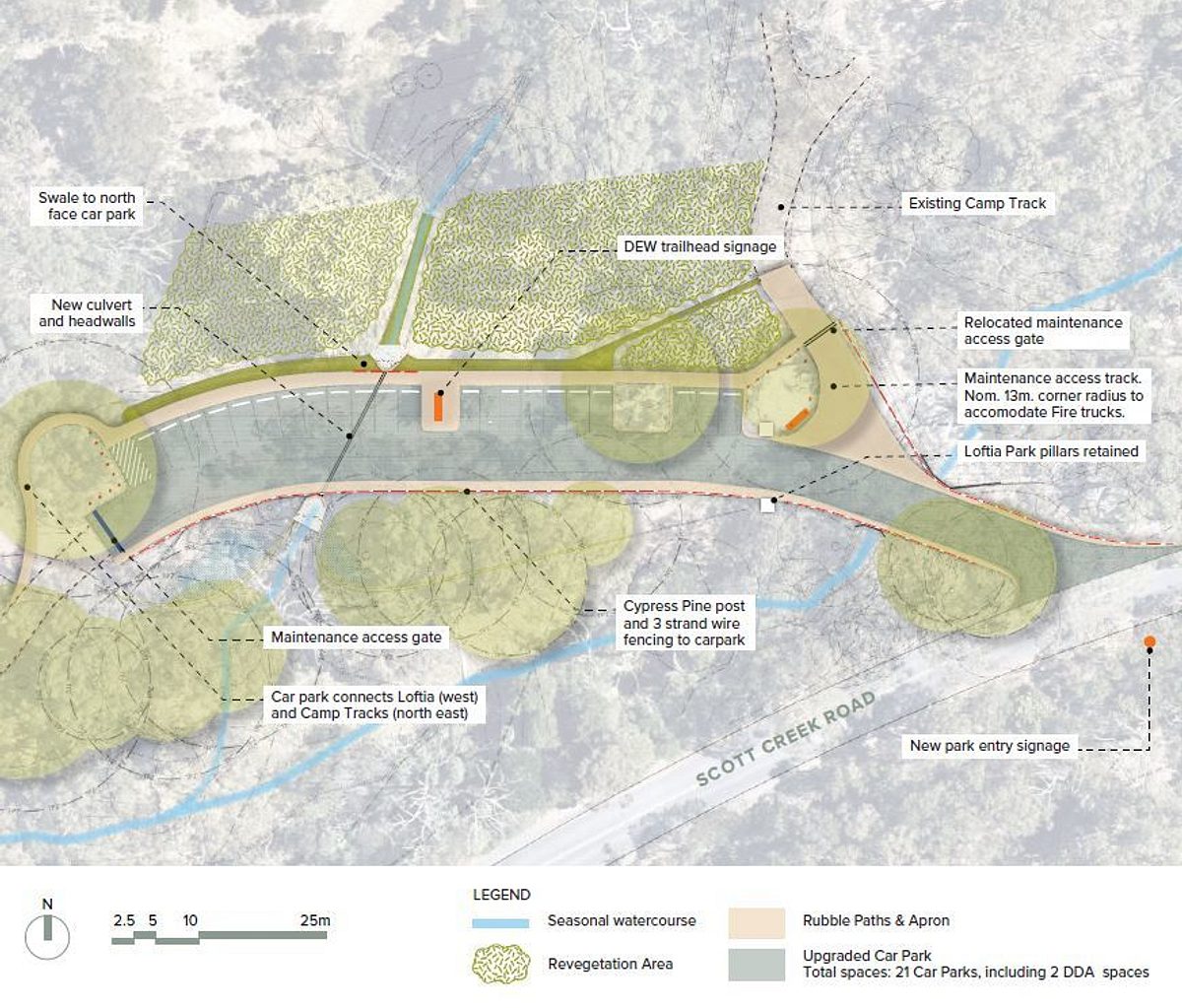 Snapshot of upgrades
Extra car park spaces to accommodate 20 vehicles
Improved trail signage and park entry signage
Refurbished picnic shelter and new picnic table
New accessible path linking the car park and picnic area
Estimated project timeline
October 2021
November 2021
January 2022

Construction works to commence

Mid-April 2022

Estimated project completion
Subscribe for updates about these projects
Contact us
For more information about the Community Access to National Parks project, contact the project team.