How to apply
If you are interested in applying for a grant, read the guidelines (PDF) to learn more about the fund, eligibility requirements, assessment criteria and the information you need to supply (PDF) when submitting an application.
You can also download a copy of the application form to help you prepare your submission.
It's also recommended that you read the Frequently Asked Questions and look at the suite of resources and workshops to help develop your idea.

Further support
Before commencing your application, we also recommend you seek further support from the Nature-based Tourism Co-investment Fund Support Service.
The Support Service is available to provide high-level guidance and advice about your proposal, including information about potential environmental regulations, engaging with stakeholders, and land tenure.
The Support Service can be contacted on 08 8124 4066, by email or via the Support Service contact form.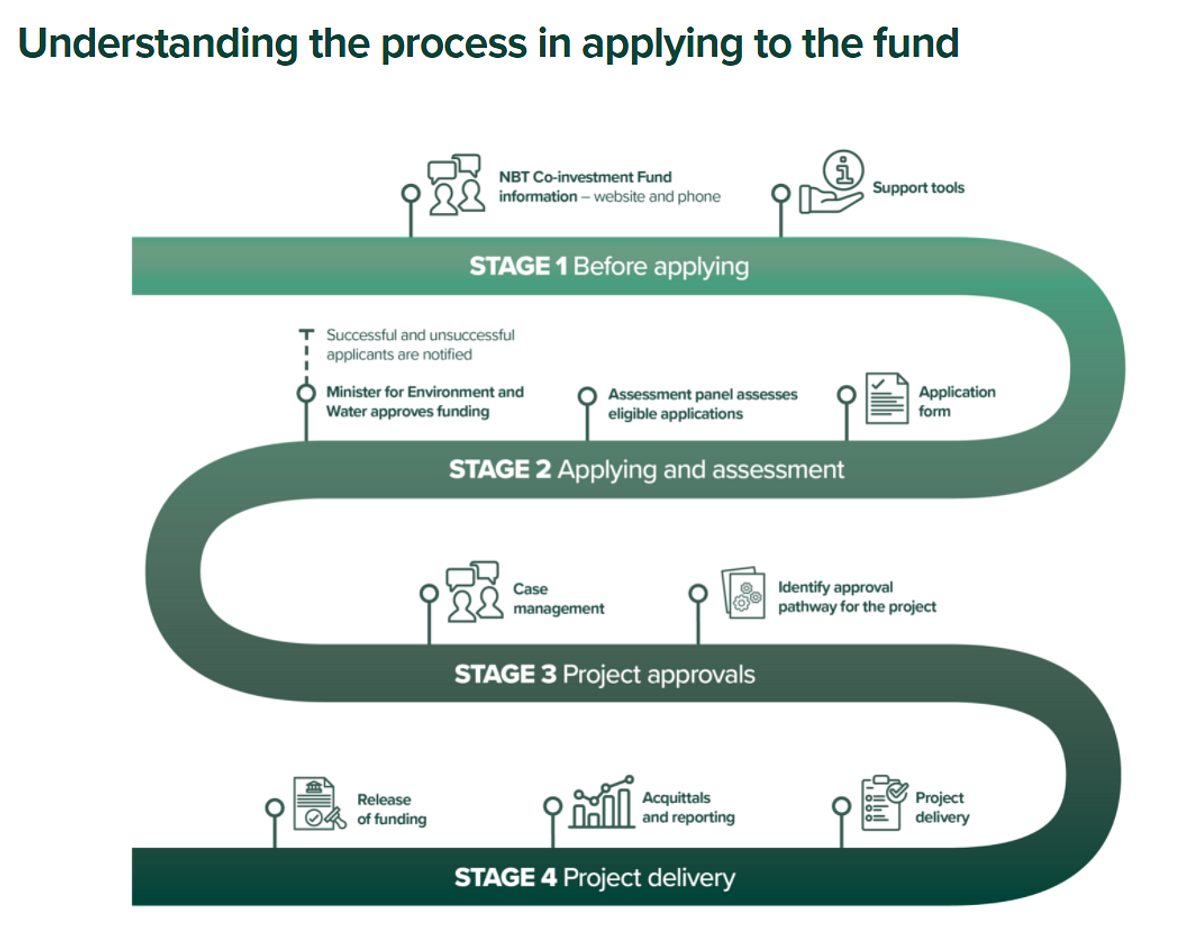 Ready to apply?
When you have your application material ready, fill in the Application Form.
If you would prefer a hard copy application form, a PDF is available to download. Instructions on how to submit the form are provided at the end of the document.